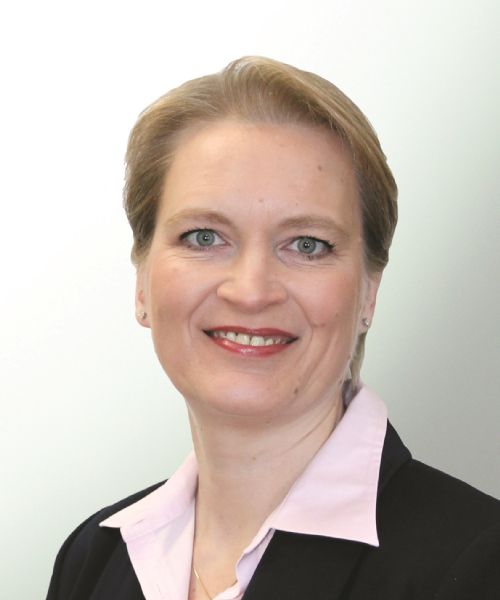 Marja Hillis
March 11, 2018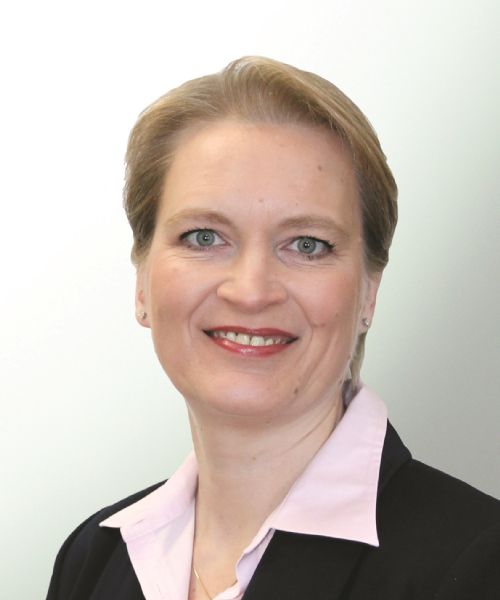 It is with great sadness that we announce the passing of Marja Irene Hillis at her home on Sunday, March 11th, 2018 in her 51st year.  Loving wife of Mark and loving mother to Mona.  Stepmother to Rejean and Brittany, both of Sault Ste. Marie. Cherished daughter of Veikko Salli and Anja Salli of Finland, and sister to Jari Salli (Hannele) also of Finland.  Beloved Aunt to Jarno Salli (Saara) and Sonja Sjögren (Ville) and grand-nephew to Nooa of Finland.  Mummu to Kerri, Stanley, and Sophia.  Friends may call at the England Funeral Home, 294 Main Street South, Mount Forest on Friday, March 16th from 2 – 4 and 7 – 9 p.m.  A celebration of Marja's life will be held at the First Baptist Church, 116 Fergus Street, Mount Forest on Saturday, March 17th at 1 p.m. As an expression of sympathy, memorial donations to the Ontario Parks Association Scholarship Foundation would be appreciated by the family.

"So we fix our eyes not on what is seen, but on what is unseen, since what is seen is temporary, but what is unseen is eternal."
Condolences
Mark and Mona: I just heard of your terrible loss. My deepest sympathies to you and your families.
— Theresa Clemmer, March 20, 2018
Our deepest sympathies to Mark & Mona in the loss of your wife and mother. Our thoughts are with you at this difficult time.
— Brian, Janice, Sabrina & Curtis Duncan, March 17, 2018
Dear Mark and family, It was with great sadness we heard of Marja's passing. Please accept our deepest condolences and prayers. Mark and Tracy McKechnie
— Tracy E McKechnie, March 16, 2018
Dear Mark and family, From all of us at Print One, We are so sorry to hear about Marja passing.Our thoughts are with you at this difficult time.
— John Benns, March 16, 2018
Dear Mark, Mona, Veikko and Anja, I send to you my most sincere and heartfelt condolences. My heart is heavy today. Marja was a very special and treasured friend in my life. Even though in recent years our distance did not allow us to see each other, we kept in touch, we were friends of the heart and we always held the very best for each other. She played a significant role in my life when she was an exchange student in Othello, and was the one to encourage me to become one in Finland (her powerful influence). She will always be my Finnish sister, and she will always be Sisu to me. I hope that you can all find comfort and peace in the memories and life that you had with Marja. She is an eternally beautiful soul whose light and spirit will continue to shine. I'm grateful to call her my friend and I'm keeping your family in my highest of thoughts and prayers. With Love, Lisa Deane
— Lisa Deane, March 15, 2018
Dear Mark & Mona: No words can describe the sadness that we are feeling over this stupid, tragic loss. Marja was a shining star that we will all miss. She had such grace and strength that I greatly admired. I know she has passed this on as we see it in everything that Mona does. Our love, support and hugs are going out to you as you struggle at this horribly sad time. We are thinking about you and send our deepest sympathy and prayers. Pat & Peg Raftis
— Patrick & Peggy Raftis, March 14, 2018
Mark: It is with great sadness that I write this note. I have known Marja only for a few years. The first time we met by phone - we really hit it off. We quickly discovered that she had been a Rotary Exchange Student who came to North America from Finland in her youth. I am a Rotarian who has hosted many an exchange student including a recent young man from Finland. When Marja joined our MacKay CEO Forum - she brought a passion, an openness and an entrepreneurial spirit that was unstoppable. The entire Forum is going to miss her. Knowing that, I can hardly imagine the pain you must be experiencing. She talked so warmly about you and your bond. I can not be with you on Friday and Saturday but I am with you in spirit. Sincerely - Anne Bermingham (MacKay CEO Forum Chair)
— Anne Bermingham, March 14, 2018
Mark, Mona and family: Words cannot express the condolences we send at this time to all of you. Marja was such a remarkable friend, leader and motivator, We will miss her terribly. Our long talks and the fun times will never be far from our thoughts as we keep her friendship in our hearts forever. We feel so blessed to have known Marja, as her kindness, determination and intelligence was truly brilliant. We pray for your comfort in the days ahead. Endless love, Karen and Jeff Wysman
— Karen and Jeff Wysman, March 14, 2018
Mark and family. On behalf of myself and all of us at Waste Management, I offer our deepest condolences.It is so saddening to hear of a loss and you need know our thoughts and prayers are with you and family. May the many happy memories carry you into better times.
— Randy Stewart, March 14, 2018
All of us here in Leo Laine Oy, Rauma, Finland were terribly sad and sorry to hear about Marja Hillis´ passing. We want to express our deep condolences to Marja´s family. Marja was a wonderful person, she was very easy to communicate with. We appreciate having got to know her. Our thoughts are with Marja´s family.
— Outi Laine and Irmeli Forss, March 14, 2018
It was only for a short time getting to know Marja and Mark. We wish to pass along our deepest sympathies with such a great loss. She was an inspiring person to know. Suzanne and Andy.
— Andy Vivian & Suzanne Whitney, March 14, 2018
Dear Mark & Mona: Our deepest sympathy to you at Mia's passing. She was a lovely person & endured much suffering these last few years, but now is free from pain & with her Saviour. May your memories of happy times together bring some comfort as you grieve your loss... with our caring & prayers, Gary & Gwynne
— Gary and Gwynne Smith, March 14, 2018
We're so sorry to hear about your loss. Unfortunately we are unable to convey our respects in person but our thoughts and prayers are with the family.
— Doug and Marge Hillis, March 14, 2018
Dear Mark and family... We are saddened to hear of your loss. We grieve with you and pray that you sense the nearness of our God - the God of all comfort - in these difficult days.
— Willems Family, March 13, 2018
Dear Mona & Mark: You are in our minds, we think of Marja with great joy, a wonderful friend. We also think of Veikko as we share the sorrow. Love, Suvi, Sini and Anders, Gothenburg Sweden
— Suvi Lammivaara, Anders Barne, March 13, 2018
Dear Mark, With Sincere Condolences to you and your Family. I was saddened to hear of Marja passing this weekend. Marja was a lovely lady who will be missed by all who knew her. i hope the fond memories you all have will be of comfort during this difficult period. Sincerely, Norm Yarwood
— Norm Yarwood, March 13, 2018
Mark, my most deepest and most sincere condolences on the loss of such a great person. Marja was, and always will be an inspiration to us all. Her love of people, the environment, and learning and development are so admirable and envied by us all. She will be sadly missed but never forgotten! May her smile always keep you and the family warm and may God speed. Hugs and heart, Chris Z.
— Chris Ziemski, March 13, 2018
Dear Mona & Mark: We are so very sorry for your Loss. Marja was an amazing woman, Love, Gloria & David
— Gloria Lyons, March 13, 2018
Marja, we love you and will never forget you! Condolences, to all that loved and continue to love her, and to the many people who were touched by her presence. And especially to all of Marja's Immediate family(and friends) from Finland ( her devoted father Veikko Salli and loving mother Anja Salli , brother Jari Salli (Hannele) , her niece Jarno Salli (Saara) and Sonja Sjögren (Ville) and grand-nephew to Nooa of Finland. To my dear brother her husband Mark, whom together conquered the world with their love, my niece Mona who was and continues to be the apple of her eye and from Heaven, and my Niece Brittany, and nephew Rejean, and to my great nieces, and nephew Kerri, Stanley, and Sophia. And to her other sisters-in-law, my sisters Annette Hillis(Ken), Yvonne Hillis(thank you so much for all your help!), And Joanne Bajar Hillis(Kevin), and all their children who were nieces, and nephews of Marja. From.Diane(sister of Mark),and Gord Bince, and my children Justin, Shawn, Jaclyn( Colin Dodd) Those we love remain with us for love itself lives on, and cherished memories never fade because a loved one's gone. Those we love can never be more than a thought apart, for as long as there is memory, they'll live on in the heart.
— Diane Buchberger, March 13, 2018
Mark and Mona, I was devasted to hear the news of Marja's passing. My thoughts and prayers go out to you and all of the family in the sad time. May God bless you and keep you strong so that only the good and loving memories remain.
— Roslyn Fortier, March 13, 2018