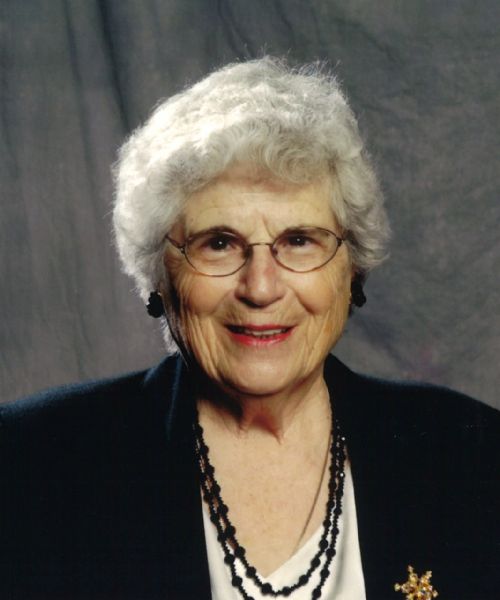 Anastasia Agnidis
November 14, 2017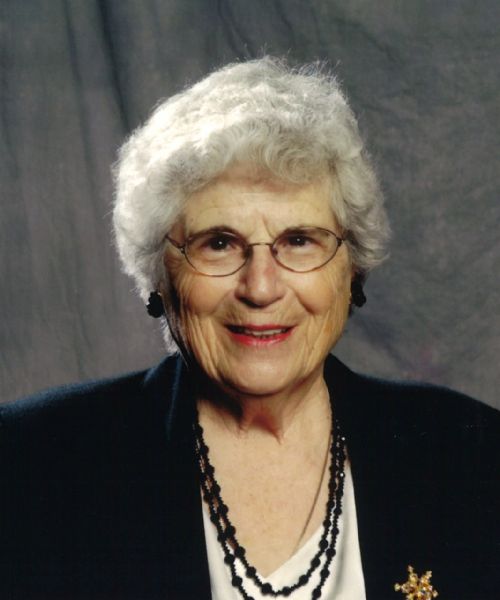 Anastasia Agnidis (nee Sideris), of Mount Forest, passed away at the Saugeen Valley Nursing Centre, Mount Forest on Tuesday, November 14th, 2017 in her 92nd year.  Beloved mother of Zoe Agnidis (David Wood) and John Agnidis (Karen Patrachenko).  Cherished grandmother of Nikoletta and Dania.  Friends may call at the England Funeral Home, 294 Main Street South, Mount Forest, Ontario N0G 2L0 on Friday, November 17th from 10 - 11:45 a.m., where a Legion Ladies Auxiliary service will be held at 11:45 a.m.  A service celebrating Anastasia's life will follow at 12 p.m.  Interment  to follow at Holy Cross Cemetery, Mount Forest.  As an expression of sympathy, memorial donations to the Royal Canadian Legion Branch 134 or VON Canada would be appreciated by the family.
Condolences
Dear Zoe and family, John and family, We were saddened to hear of your mom's passing. Eternal be her Memory. May you and your respective families cherish the good times and pass on the wonderful lessons she taught you. She was a remarkable women! Our thoughts and prayers are with you. God bless. Bill and Jenn Arvanitis, Toronto ON.
— Bill Arvanitis, November 20, 2017
Anastasia was truly a remarkable woman. She would sit and tell me all kinds of stories of her life and family. My deepest sympathy and condolences to all of Anastasia's family. CELLE
— Laura Kennedy, November 20, 2017
Anastasia was a true heroine we will always remember her bravery Bernice and Rene Mount Forest Legion
— , November 18, 2017
Thinking of you Zoe, Dave and family during this difficult time. Sincerely, The Minto-Clifford Public School Staff
— Minto-Clifford PS, November 17, 2017
on behalf of myself and my co worker we want to let you know that it truly was a blessing and honor to have been part of this very special lady's life everyday greeting us with a cheery hello and a smile from ear to ear she will be missed by us all so we offer our condolences to all of her family she would want you to carry on and celebrate and treasure each moment that you share in your lives she will be saying no no do not grieve for me celebrate for me as I'am free and in my final home of freedom where there is love peace happiness joy and no pain and we will all meet again someday my children and family and rejoice for my freedom has come for sure this is only good bye till we meet again. WITH KIND THOUGHTS AND GOOD MEMORIES DEBORAH MCCOMISKEY AND DEBORAH DOWLING
— deborah mccomiskey, November 17, 2017
Our Sincere Sympathy on the death of your mother and grandmother. May it be of some comfort to know we care. Sincerely, Bob and Mary McIntee
— Bob and Mary McIntee, November 16, 2017
Zoe, I am sorry to hear about your mother's passing. I trust that you will find comfort in your memories and in the knowledge that a mother's love is timeless and unconditional. With care, Janice Daize
— Janice Daize, November 16, 2017
Zoe and family.our sincere condolences to you on the death of Anastasia. We really enjoyed having her as our next door neighbour at the condo. She was a lovely, gracious lady. Jack and Bernie Fitzmaurice.
— Bernice Fitzmaurice, November 16, 2017
Zoe we were so sorry to hear of the passing of your mother. Our deepest sympathies to you, David, Nikoletta and Dania along with the rest of your family. May you take comfort knowing that we are thinking of you at this difficult time. Robyn, Maurits, Mikaela and Nathan Dagelinckx
— Robyn Dagelinckx, November 16, 2017
Tasia was very good to our family. We spent Easters together, filled with egg hunts in the front yard and lots and lots (and lots) of delicious food! Always the smiling hostess, I\\'m sure she\\'ll continue to smile down on us and watch our children\\'s grow! Rest In Peace. Love Nadya, Annoula & Sanya Antoniades and Neil, Nicolas & Nina Moss
— Nadya Antoniades, November 16, 2017