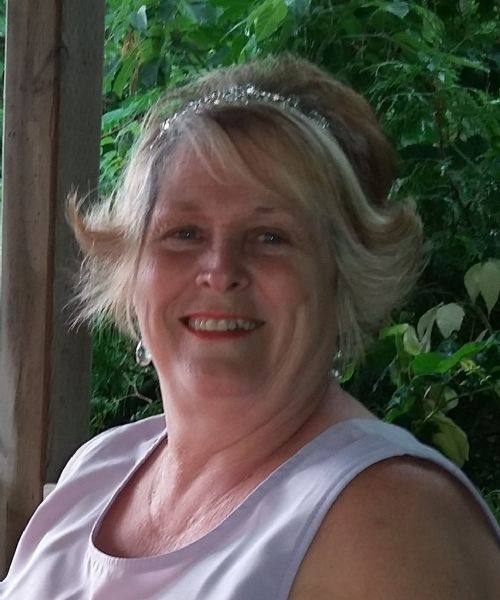 Sharon Konnerth-Culliton
October 24, 2017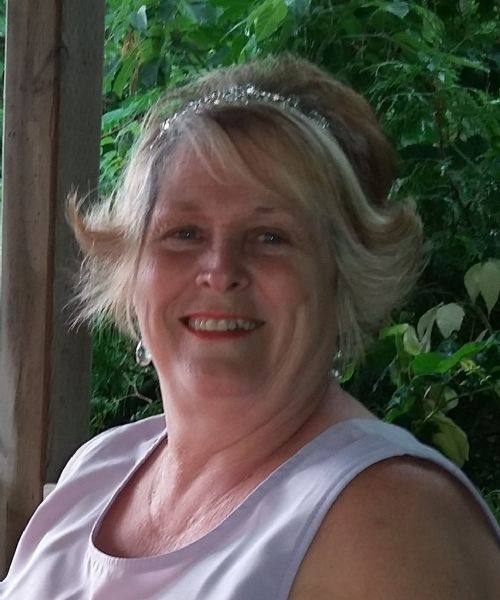 Entered into the presence of her most merciful Saviour, Jesus Christ on Tuesday, October 24th in her 59th year. Sharon was surrounded by her loving family at the home of her daughter Rachel on the evening of her 29th birthday. Beloved wife of Peter Culliton.  Loving, compassionate, and most generous mother of Rebekah (Chris) Fraser, Andrew (Aimee) Konnerth, Rachel Konnerth and her fiancé Mohrgan Pratten.  Proud grandmother of Andrew David Konnerth.  Affectionately remembered by Andy and Cheryl Konnerth. Dear sister of Barbara (the late Wayne) Stortz, Joani (Paul) Loos, Bonnie (Brad) Bettschen, Sheldon Webber, Deborah (Dave) Southwell, Ronnie Webber, Ross Webber, Corey Webber and Patty Eckenswiller. Also fondly remembered by her Aunt Florence, many nieces, nephews, and cousins as well as Lisa, Chris, Ben and Jill Schinkel, Melissa and Andrea Flook and the Culliton and Konnerth families and friends. Predeceased by her parents Albert and Virginia Webber.

Sharon loved the Lord with all her heart and enjoyed worshiping and being involved in fundraising efforts with the Mount Forest Pentecostal Church. She lived her life to serve others and was devoted to her family.  She was always on the hunt to find that special gift to bless those she loved. She loved her pets and had a soft spot for any animal that needed a home.  She loved to laugh, have fun, and was known to call a lone euchre hand.

An exceptional mom, Sharon spent her life dedicated to her children which at times was no easy feat with three children all one year apart. Sharon thrived at being a mother and investing in her children's lives. Words cannot describe the love we feel for our mother, the example she set, the endless hours she sowed into our lives, and the person she helped us to become. Our mother's outer beauty was only dimmed by her inner beauty and strength. Thank you mom for your many sacrifices and your unfailing love.

My beautiful bride, my Rose of Sharon, I will miss you and treasure the many memories we made together. La Bella, Ella, Buttons, Clemmy and Autumn-Summer are so thankful for their mama who showered them with endless love, treats and car rides.

Friends may call at the England Funeral Home, 294 Main Street South, Mount Forest on Sunday, October 29th from 2 – 4 p.m. and 7 – 9 p.m.  A celebration of Sharon's life will be held at Mount Forest Pentecostal Church, 259 Fergus Street South, Mount Forest on Monday at 1 p.m.  Interment will take place at the Holstein Cemetery with reception to follow.  As an expression of sympathy, memorial donations to the Mount Forest Pentecostal Church Window Fund would be appreciated by the family. Many thanks to Pastor David Watson and the  Mount Forest Pentecostal Church for their prayerful support.



As Sharon often quoted this past year:



"FOR TO ME TO LIVE IS CHRIST AND TO DIE IS GAIN." – Philippians 1:21


Condolences
Peter and the Konnerth-Culliton Families, Please accept our sympathy on the death of Sharon, she is at peace with our God.
— Bob & Mary McIntee, October 31, 2017
My heart goes out to Becky and her family during this difficult time. You were so stoic, we were so hopeful. Let the tears flow and celebrate your mom's life and know that she is at peace with God.
— Sherry, October 31, 2017
My deepest condolences to you Andrew and your family. This will be hard but she is not in pain anymore Sincerely, Diane Moreal
— Diane Moreal, October 30, 2017
Sharon was a great supporter of Junior Optimist events. She will be missed. You have our sympathy. on behalf of JOOI of South Grey
— Marg Rapp, October 29, 2017
My sincere condolences to the family and many lives Sharon touched with her love for God and life. Prayers for all who were blessed to know this wonderful woman. Sharon was a light to many her legacy of love will be carried on in our thoughts and memories. Rest in Peace Sharon. From your old friend Sharon Shunamon
— Sharon Shunamon, October 29, 2017
Sharon always had a smile on her face and an animal story to tell. We will miss you. Our condolences Peter.
— John and Lori Roefs, October 29, 2017
My thoughts and prayers with you all in your time of loss. May our Heavenly Father wrap his loving arms around you and fill you with his love and his peace, and his presence too. I remember the last time I saw her a couple of years ago and wanted to get together with her. Rest in peace Sharon, till we see you again! With love, Cheryl and Murray Martin
— Cheryl Martin, October 27, 2017