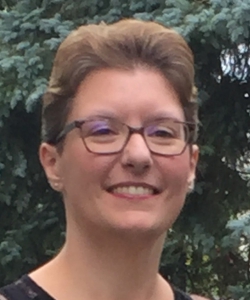 Kelly Ann Dicks
May 10, 2021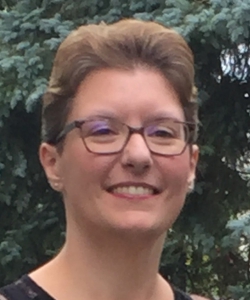 DICKS, Kelly Ann – Passed away after a brief battle with cancer with her sister by her side at Grand River Hospital, Kitchener on Monday, May 10, 2021 at the age of 44.  Predeceased by her beloved husband, Todd Dicks (November 15, 2020). Cherished mother of Dylan, Shakira, Dawson and Cheyenne.  Loving daughter of Wendy and William Hamlyn and daughter-in-law of Daphney Dicks and the late Ronald Dicks (2003).  Beloved sister of Crissy (Damion) Johnson and the late Sarah Hamlyn (1983).  Dear step-sister of Billy Hamlyn and Sherry-Lyn Foster and sister-in-law of Glenda Fitzgerald (late Mark), Ronnie Dicks, Norman (Johngie) Dicks, and Maryann (Brian) Parsons.  Dear aunt of Elyot and Angelique.  Kelly will be lovingly remembered by Mikayla, Derek and Kyle as well as many aunts, uncles, cousins and friends.  Survived by her nieces and nephew: June Williams (Andy), Nancy Forrest (Sandy), and David Fitzgetald (Mandy) and great-nephews: Michael and Brandon Williams, and Brady and Andrew Forrest.  Kelly was born in Milton, raised in Thunder Bay and settled in Mount Forest six years ago.  She loved baking, cooking and all animals.  She will be sadly missed by her fur-children: Polly, Spot, Paris, Sonny and Lucy.  Most of all, Kelly adored her children.  She was a loving, kind-hearted and nurturing mother who will be missed beyond measure.  Thank you to the incredible staff at Grand River Hospital Intensive Care Unit for their compassion and care.  Visitation will be held at the England Funeral Home on Thursday from 6:30-9:00 p.m.  In order to attend the visitation, you must contact the funeral home to register by e-mail at info@englandfuneralhome.com or calling (519) 323-2631.  Please note: as per the directive of the Bereavement Authority of Ontario, attendance numbers will be restricted, masks are mandatory and COVID-19 protocols are in place.  A private funeral service will be held with interment at Mount Forest Cemetery.  Family and friends are invited to view the service livestream on Friday, May 14, 2021 at 12:00 noon by visiting: https://www.facebook.com/England-Funeral-Home-1863283503935858.  In lieu of flowers, donations may be made to a trust fund set-up for Kelly's children.  Arrangements entrusted to the England Funeral Home.

To donate to the Trust Fund, please make your cheque payable to: Crissy Johnson and mail/hand deliver to the England Funeral Home (294 Main Street South, P.O. Box 38, Mount Forest, ON N0G 2L0).  Please ensure your name, address and phone number are listed on your cheque.  In the memo section, write "Dicks Trust Fund".


Condolences
On behalf of the staff and students at Wellington Heights Secondary School, I would like to extend my deepest sympathy to the Dicks family on this tragic loss. We were very saddened to hear this news at the school, and we would like to send our condolences. May the knowledge that others are thinking of you during this time bring you some comfort.
— Brent Bloch, May 19, 2021
My heart-felt sympathy goes out to all of you. May you be comforted by all the wonderful memories you have of your beautiful Mom, daughter, sister, friend, and know that you have another special angel in Heaven looking out for you. Sending virtual hugs, and real prayers, Cheryl Kieffer
— Cheryl Kieffer, May 13, 2021
Kelly was more than family she was a dear friend. I was blessed to have her in my life from a very young girl that grow into a beautiful woman and mother. We sent many times laughing and talking when I lived in Thunderbay. After moving away for awhile I did return to Thunderbay and Kelly and Todd let my girls and I live with them for awhile till I got on my feet. So many stories I could share. Distance played a huge part in us not keeping in contact but I knew as she did that we thought of each other often and missed each other dearly. She use to say to me before she had kids" Cheryl I hope I am half the mom you are" after Kelly became a proud mom I would say often to her" Kelly you are so much more than half a mom you are the whole bag or chips and some and we would laugh. I know you are sitting beside the love of your life and smiling down on your beautiful children. I will miss you dearly and cherish the many times we talked. I love you Kelly
— Cheryl King Hamlyn, May 12, 2021
Dear Dylan,Shakira,Dawson and Cheyenne, I didn't know your Mom or any of you but we lived in Mount Forest area for over 40yrs,and I can tell you from experience that you are in a great town with many loving people. No one should have to go through what you kids have had to endure. Remember the little things,the lessons and advice I'm sure your Mom and Dad gave you all,stick together and May you have many Blessings in the future. God Bless you.Marg and Gary Daniels,Wasaga Beach
— Marg, May 12, 2021