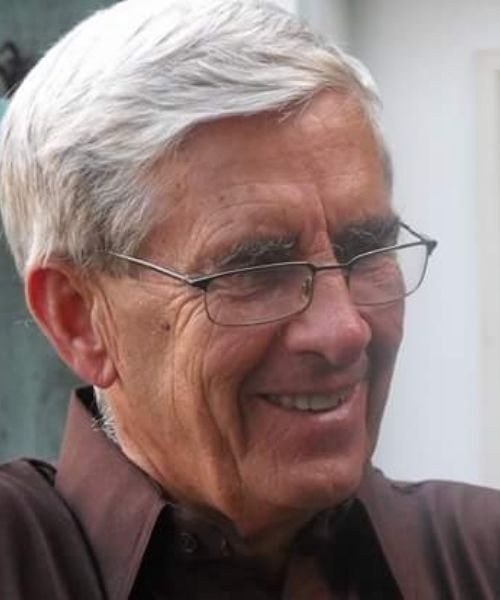 Norman Troyer
May 12, 2017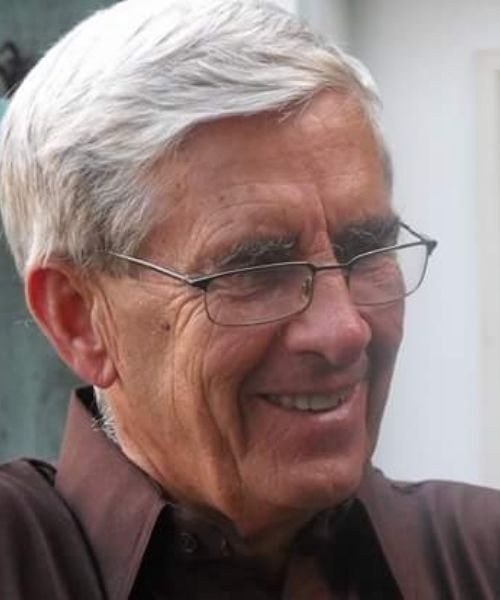 Passed away peacefully at Royal Terrace, Palmerston on Friday May 12th, 2017 age 75. Beloved Husband of Norma Troyer (nee Chapman) of Holstein. Loved Father of Dale MacVicar (Rich) of Mount Forest, Stephanie Troyer-Boyd (Erick) of London and Brent Troyer of Holstein. Cherished Grampie of Brad, Denton (Nicholas), Gavin (Britney), Adam, Leah and Great-Grampie of Khloe. Norm will be sadly missed by his siblings Ted, Gord, Marion (Gord), Dorothy (Ron), Lorna, Shirley, Donna (Fred), Garn (Barb) and Susanne (Steve) and many nieces, nephews and friends. Predeceased by his parents Frank and Gertie Troyer and brother and sisters in law Mary, Violet, Shirley and Mel. Norm was an active member at Faith Baptist Church in Mount Forest, and had a love for missions. He had a heart for sports where he played and coached baseball and hockey for many years.  Friends may call at the England Funeral Home, Mount Forest on Monday, May 15, 2017 from 2 – 4 and 7 – 9 p.m.  Funeral Service from Faith Baptist Church, Mount Forest will be held on Tuesday, May 16, 2017 at 1:00 p.m.  Memorial donations to Faith Baptist Church Building Fund, Alzheimer Society or Friends in Action Canada would be appreciated by the family. Online condolences may be made at www.englandfuneralhome.com
Condolences
Norma, Garn and family, I was sorry to hear of Norm's passing. He was a wonderful teammate in both hockey and baseball, he will be greatly missed by many.
— Ted McGillivray, May 16, 2017
Please know we are thinking of you, Norma , and the family also. We all have great memories of Norm. Verne and Sharon
— Verne and Sharon Eurig, May 16, 2017
We were sorry to hear of Norm\\'s passing and are thinking of you, Norma and your family at this time. May God be with you and comfort you at this time and in the days ahead. Rick, Dale and boys you are in our prayers.
— Wayne and Sharon Chambers, May 16, 2017
To all the Troyer Family: Sorry to hear of Norm's Passing. I remember Norm well from the public school and high school days in the Woodbridge area. We have lived close as we have been Hanover for the past 30 years but our paths have never crossed. Dave and Barb (McGill) McCallum
— Dave and Barb McCallum, May 16, 2017
Hello Norma and Family I remember Norm as a true gentleman. Gentle and soft spoken. A man who prayed for and supported missionaries, including myself during my years in Chad. I know you will miss him deeply over the next few weeks, months, years. Always. My sincere condolences to you all. I am sorry I cannot attend the visitation or funeral but I will be thinking of you all, including Barb and Garnet during these days and pray God will comfort as only He can. Isla
— Isla Ghent, May 16, 2017
Our sympathy to you all @ this time. We always appreciated the Troyer family. Our thoughts & prayers are with you during these difficult days.
— John & Fern Kenyon, May 15, 2017
Dear Dale, Rich and family: We were so sorry to hear about your Dad. Please know we are thinking of you and you are in our prayers. Daryll & Debb Cameron
— Debb Cameron, May 15, 2017
Our sincerest condolences to the entire family on behalf of the Patterson family.
— Melissa Gissing, May 15, 2017
Norma and family, We were saddened to hear of Norm's passing and our thoughts and prayers are with you all at this time. Bruce and Paula Ghent P.S. We owe Norm a big thanks to giving Paula's brother Shane from New Zealand employment some 35 + years ago.
— Bruce & Paula Ghent, May 14, 2017
I have some good memories from our team leading days to Rancho Siloe Mexico with Norm. He loved to tease me—and I actually survived it. The only thing I never forgave him for was eating MY toast—when I didn't even know him!! But he was a very special man and has a very special place in my heart—always will! So glad God allowed our paths to cross!
— Edith Hulcoop, May 14, 2017
Some of the "students" from Norm's Rancho Siloe-Mexico days have asked me to extend their condolences to you Norma. They all remember Norm and how special he was. (Edith Hulcoop)
— "Students" from Rancho Siloe-Mexico, May 14, 2017
On behalf of the board of FRIENDS in Action USA, I would like to express our condolences to Norma and the family. We all loved Norm and thank the Lord for His vital part in the formation of the Canadian FRIENDs in Action Board. We loved working with him and appreciate so much all the people and work teams Norm helped to encourage into mission trips and projects. We praise the Lord he is home with the Lord and we look forward to joining him in the future. Thank you Norma for sharing him with us and thank you for being such an encouragement to us in FRIENDS in Action.
— Tim Johnston, May 14, 2017
You have my sympathy. I am so sorry to hear of Norm's passing. He was a great humanitarian and ball enthusiast.
— Marg Rapp, May 14, 2017
The world is a much greater place having had Norm in it!. When I think of him the song Oaklahoma always comes to mind. I truly believe his main goal in life was to leave people better than he had found them. He was one of the best story tellers and always had words so wise and rooted in his faith. He has influenced many over the years with his gentle kindness and thoughtfulness. To the always wonderful Troyer family my sincerest condolences. Much love to each of you today and in the moments to come. ~Cathy, Anson, Hailey and Connor ❤️
— Cathy Lewis, May 13, 2017
Our deepest sympathy in Norm's passing. You are in our thoughts and prayers at this difficult time.
— Gord and Kathy Calder, May 13, 2017
Norm will be truly missed by his backdoor neighbors. Gary misses his golfing buddy and his \\"happy Gilmore shots\\".
— Gary & Faye, May 13, 2017
So sorry to hear of your husband, father and grandfather passing. Thinking of you all .
— Ruth Truax and Rick Young, May 13, 2017
Dear Norma, Dale, Stephanie, Brent & families: Our sincere condolences as you grieve together at Norm's passing. He was a special man & will be missed by many. with our caring & prayers, Gary & Gwynne
— Gary & Gwynne Smith, May 13, 2017
Photo Album