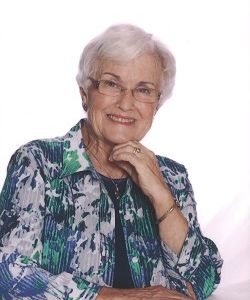 Lilly Kipper
April 8, 2017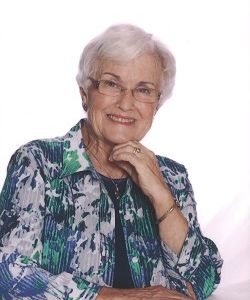 Lilly Charlotte Kipper, of Mount Forest, passed away at the Louise Marshall Hospital on Saturday, April 8th, 2017 in her 81st year.  Beloved wife of the late James Kipper and the late Arthur "Art" Blaskevitch.   Loving mother of Michael Kipper and his wife Tammy of Kitchener, Katherine Kipper and her husband Bill Waldie of Mount Forest, Mark Kipper and his wife Anita of Kitchener, Jennifer Smaglinski and her husband Darcy of Kitchener, Catherine Devine and her husband Brent of Campbell River, B.C., Francis Blaskevitch and his wife Ema of Ottawa, Sharon Danis and her husband Richard of Charlottetown, P.E.I., Michael Blaskevitch and his wife Carol of Mallorytown, Joanne Nield and her husband Anthony of Ottawa.  Very proud grandmother to her 19 grandchildren and 3 great-grandchildren. Dear sister of Herbert Greulich and his wife Darlene and dear sister-in-law of Ursula Greulich and Donna Johnstone.   Fondly remembered by her many nieces, nephews and their families. Predeceased by her brothers Rudy Greulich and Bruno Greulich.  Lilly had a zest for life, a contagious laugh, she loved to have fun with family and friends and she spread joy everywhere she went.  Friends may call at the England Funeral Home, Mount Forest on Tuesday, April 11th from 2 – 4 and 7 – 9 p.m.   Mass of Christian Burial will be celebrated at St. Mary of the Purification Church, Mount Forest on Wednesday, April 12th at 11:30 a.m. Cremation to follow. Memorial donations to Cancer Patient Services or KidsAbility would be appreciated by the family. On line condolences may be made at www.englandfuneralhome.com
Condolences
We were so sad to hear of the loss of such a wonderful friend and former neighbour-Lil was an amazing woman-- always cheerful, positive, giving and fun-loving!! She will be adored in heaven as she was here. Her beautiful spirit will live on through so many cherished memories. Our love and sympathy, Al, Donna, Lindsay and Scott MacLean
— Donna MacLean, April 18, 2017
So sorry to hear about Lilly. Scott, Kim (and Lucy the Boxer) South Water Street.
— The Hartles, April 15, 2017
Dear Katherine, Bill & Alec, We are deeply saddened by the news of your mothers passing. Our thoughts and prayers are with you. Dean & Kim Bulloch
— Dean & KIm Bulloch, April 12, 2017
My family and I would like to express our deepest sympathy to the Kipper family in this time of great sadness. Our thoughts and prayers are with you.
— Carol Blaskavitch, April 11, 2017
Amy and I are deeply saddened, and truly sorry to hear of Grandma Lil's passing. Mark, Kathy, Mike, Jen, we send our deepest condolences to you all. All of you arel in our hearts and prayers during this difficult time. Grandma Lil, we'll miss you so much. May you find peace, God bless.
— Tommy & Amy Lavigne, April 10, 2017
I was very sorry to read about the passing of Lilly. The Kipper Family was a big part of my growing up years on Union St. Lilly and Jim were great neighbors...I loved to visit Lilly after school and help with the babies. Lilly always treated me like a friend rather than the kid next door. My sincere sympathy on the loss of your mom... I'm sure she will be greatly missed. Susan (Hollinger) Fitzgerald
— Susan Fitzgerald, April 10, 2017
We are so sorry to hear of the passing of Lily. She was a great lady & could always make you laugh. She will be greatly missed. Your family is in our thoughts & prayers. God Bless you all.
— Madonna Thorne, April 10, 2017
Dear Katherine, Bill & Alec and families We were sadden to hear about Lily, such a kind sweet person. Our deepest sympathy to you. Sincerely Diane,Bill and family & Leonard Seifried
— DIANE DINEEN, April 10, 2017
Dear Jenny, I am terribly sorry to hear about the passing of your mother. May my condolences bring you consolation and peace during this painful time. You and your family are in my heart and mind. My most sincerest condolences, Brigit (aka Unity)
— Brigit, April 9, 2017
My dear sweet Aunt Lil. I will miss you so much! Mike, Kathy, Mark and Jen, your mom was such a great person. I will always remember the fun times at your house. May she rest in peace. Love you all so much, your cuz Ann
— Andrea Neumeyer, April 9, 2017