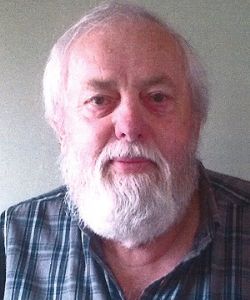 James Robert Runstedler
December 3, 2016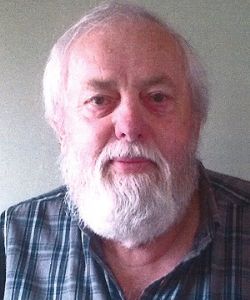 James Robert "Bob" Runstedler, of RR#1 Holstein, passed away at Louise Marshall Hospital, Mount Forest on Saturday, December 3rd, 2016 in his 74th year.  Beloved husband of Lorna.  Loving father of Christopher James Runstedler and his wife Tina of Cambridge and Paul Robert Runstedler and his wife Nancy McMillan of Cambridge.  Cherished grandfather of Talia, Suria, Hudson and Maddox.  Cremation has taken place. A celebration of Bob's life will be held at a later date.  As an expression of sympathy, memorial donations to the Canadian Cancer Society would be appreciated by the family.  Arrangements entrusted to the England Funeral Home.
Condolences
Dear Lorna and family I would like to extend my condolences to you in the passing of your husband and father. Bob was always very kind and gentle and so happy that you both had time together after retirement. Our prayers and thoughts are with you all. Thinking of you. Grace and Bert
— Grace VanHarten, December 11, 2016
Rick & I are so sad to lose such a great cousin & friend . So many fond memories ! Our condolences to the whole family.
— Rick & Susan Harrison, December 6, 2016
So sorry to hear of Bobs passing Lorna. Lots of memories doing business together. He will be missed by many. Our thought are with you.
— Julie & John Benns, December 6, 2016
Lorna and family; I was saddened to learn of cousin Bob's death. It was always good to chat with such a friendly man.Sincere condolences.
— Tom Weir, December 5, 2016
Chris and Paul, so sorry to hear of Bobs passing. He was a big influence on me when I was younger. Please let us know if there is anything we can do.
— Mike&Jan Racine, December 5, 2016
Lorna, very sad to hear of Bob's passing, so very sorry for your loss xo
— Dawn Tanfield, December 4, 2016
We were sorry to learn of Bob\\'s passing. He was a very knowledgeable and helpful person. He was always kind .I have good childhood memories of family visits. This friendly man will be missed very much. Susan and Ken.
— Susan Weir, December 4, 2016
Lorna and family, so sorry to learn of Bob's passing. I always loved when he came in every Friday with you, Lorna. I always wondered where he was when he wasn't with you and getting him his peanut butter cookies. Cherish the memories, thoughts and prayers at this difficult time.
— Gwen Cormack, December 4, 2016
Lorna and Family... We are so sorry to hear about Bob. Please know that we are keeping you in our thoughts and prayers. Barb and John
— Barb and John Stevenson, December 4, 2016