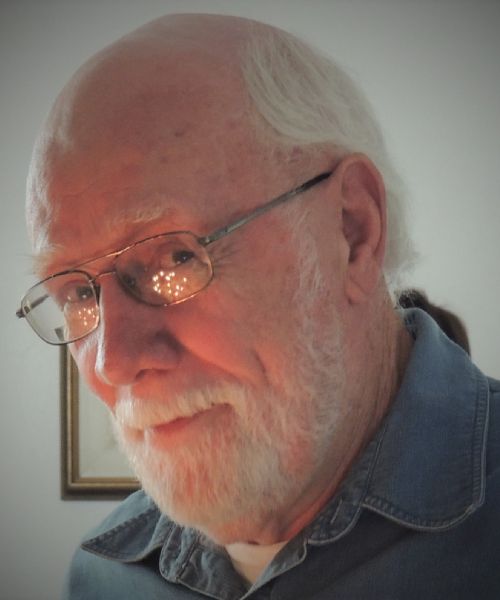 Carman Johnston
April 8, 2021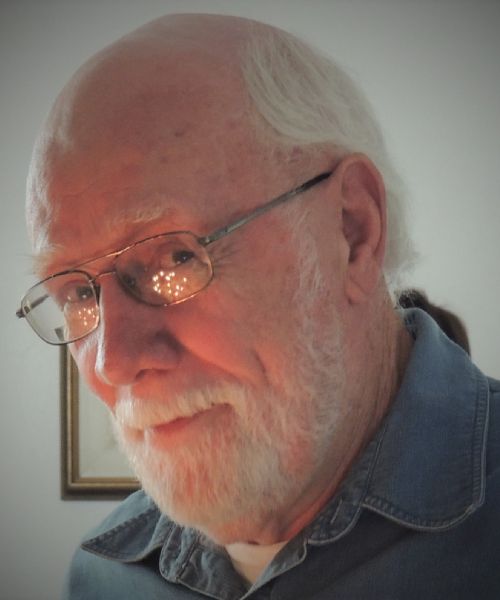 JOHNSTON, Carman - It is with great sadness that the family of Carman Hodgins Johnston announces his passing on April 8th 2021 at the age of 87. Carm is now reunited with his beloved wife Mary Gail who he missed dearly since her passing in 1995. He will be lovingly remembered by his daughters Leslie, Janice and Nancy and his grandchildren Kyle, Olivia, Jessica, Evan, Caileigh, Isabelle and Elizabeth.  Known to many in Mount Forest as a friendly man who loved to chat over a coffee, Carm was curious about everyone he met and always had a story to share. While in service to the Royal Canadian Air Force with NATO, he and Gail lived in northern France as newlyweds.  They explored Europe together which began their lifelong love of travel. When Carm retired from Shell Canada, he and Gail moved to Mount Forest because of its quiet charm, friendly people and the surrounding countryside where he focused on his hobby of restoring antique farming machines and tractors into prize winners. In his final days he was happy to have a chance to say goodbye to his nieces and nephews and many dear friends and neighbours. He passed away peacefully in his home surrounded by family just as he wished. We are grateful to the many kind professionals including Drs. J. Weinstein, D. Fortin and C. Lund and those with Bayshore Health and Connect Care whose devoted care gave him comfort and dignity. A memorial service celebrating Carman's life will be held at a later date. In lieu of flowers, memorial donations to the World Wildlife Fund or a charity of your choice is appreciated. Arrangements entrusted to the England Funeral Home, Mount Forest.
Condolences
Sorry to hear of Carm's passing. He was a man that always had a kind word and smile to all. May he Rest In Peace. My condolences to all his family
— Sharon Wilson, April 16, 2021
Our condolences to your families. Carm was a true neighbour, he cared for everyone around him and always had a wonderful smile, a little joke and a great story to tell. The picture you posted of Carm is perfect. The way he tilted his head, the twinkle in his eye and that bushy beard! Fergus St. will not be the same.
— Wendy and Larry Vollett, Cheryl and Edward Murphy, April 15, 2021
I send my condolences to you and to your family during this time of sorrow. The Bible gives a real hope and promises that your loved one will soon come back to life in a peaceful paradise on the earth where death will be no more. (John 5:28, 29; Revelation 21:4)
— Gail Ellis, April 15, 2021