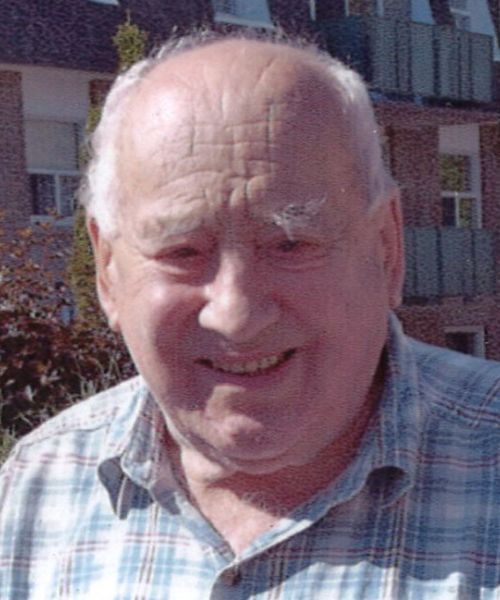 Carl Pfeffer
July 20, 2016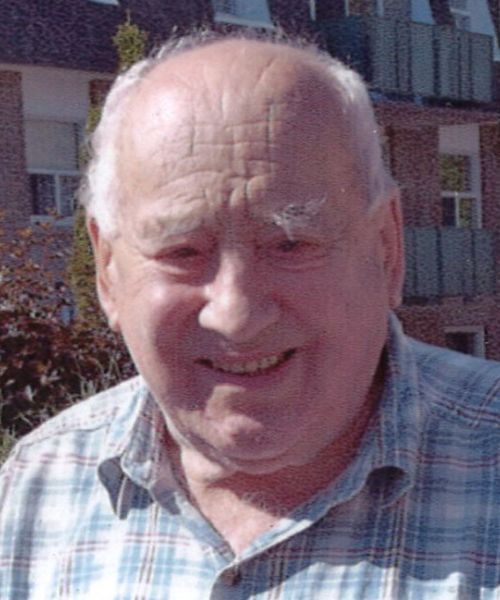 Passed away at the Louise Marshall Hospital, Mount Forest on Wednesday, July 20th, 2016.  Carl John Pfeffer, of Mount Forest, in his 95th year.  Beloved husband of the late Nelda Pfeffer (nee Becker). Loving father of Sallyanna Bell and Husband Robert of Kingsville, Wilda Leibold and husband Larry of Normanby Township, Wilma Shannon and husband Jack of Drew, Carol Watson and husband Ron of Egremont Township, Cheryl Hincks and husband Paul of Minto Township and father-in-law of Jean Pfeffer of Mount Forest. Cherished grandfather of 21 grandchildren, 26 great grandchildren and 1 great great grandchild. Dear brother- in-law of Edna Grein of Normanby Township, Ruth Becker of Normanby Township, Eileen Becker of Ayton and Mary Ann Pfeffer of Mount Forest. Carl is also survived by his many nieces, nephews and their families. Predeceased by his parents William and Anna Pfeffer, son Ross Pfeffer, brothers Jacob Pfeffer, Walter Pfeffer and wife Margaret, by his sisters-in-law Elvira Pfeffer, Erna Becker, Florence Becker and Nelda Becker, special niece Yvonne Hill and husband Bill, brothers-in-law Earl Grein, Theodore Becker, Gordon Becker, Lorne Becker, Ezra Becker and Bill Becker and by his godchild Audrey Grein. Friends may call at the England Funeral Home, Mount Forest on Sunday, July 24
th
from 2 – 4 and 7- 9 p.m. Funeral Service will be held at St. John's Lutheran Church, 146 Sligo Road West, Mount Forest on Monday, July 25
th
at 1 p.m. Interment at the Mount Forest Cemetery. As an expression of sympathy, memorial donations to St. John's Lutheran Church or to the charity of your choice would be appreciated by the family.  Online condolences may be left at
www.englandfuneralhome.com
.
Condolences
To all of Carl's Family: What a legacy he has left behind in all of you! We were saddened to hear of his passing and we extend our sincere condolences to all. Hugs and Blessings to all! Marie, Terry, Scott, Dana & Greg
— Marie Plume, August 2, 2016
Carol, Ron & family: Our deepest sympathies to all of you at this time. We are sure you will have many great memories.
— Barry & Thelma Rawn, July 27, 2016
For Wilma & Family Our condolences & sympathy at the passing of your Father Carl Edna & Harold Braun (son of late Nelson & Ada Braun Waterloo)
— , July 22, 2016
Wilda, Larry & Family Our thoughts and prayers going out to you at this difficult time. May you find strength in our Lord to guide you through each passing day. Lots of love your way. Patty & Cecil
— Pat Powers, July 22, 2016
He was such a nice man, he will be missed at Birmingham. MArgaret Gillies and Betty Henry
— Betty Henry, July 22, 2016
So sorry to learn of Grandpa's recent passing. My sincerest sympathies to the entire family. Marilyn McLeod
— Marilyn McLeod, July 22, 2016
Cheryl & Wilma; Sorry to hear the sad news of your Dad\\'s passing. Our thoughts are with you during this time. \\"Grief is the price we pay for love\\". from Lynda and Tracy
— Lynda McDougall/Tracy Armstrong, July 21, 2016
To My Husband Brad and To His Family, Your Grandfather was one of those rare people that never sought acclaim or attention, but rather always focused on his family and friends more than himself. Your Grandfather modeled the characteristics: honesty, loyalty, hard work and dedication to his family that we try to instill in our children today. I will never forget his generosity or his smiling face and I am truly fortunate to have met such a wonderful man. Brad, it is easy to see from the stories that you have shared with me about your Grandfather, that he had a big impact on the person you have become and that you admired him greatly. I know his death is a great loss for you, but I hope you find comfort in the assurance that he lives on through you and the rest of his family. Love Terra, Kaeden, Kenzley and Chassy
— Terra Leibold, July 21, 2016
Our sincere condolences are with each of you at Carl\\'s passing...May your memories of family times together bring a measure of comfort in your loss... with our prayers & caring, Gwynne & Gary Smith
— Gary & Gwynne Smith, July 21, 2016
Sorry to hear of Carl's passing. Our thoughts and prayers are with his family at this difficult time. Bill and Diane Dineen
— Bill Dineen, July 21, 2016