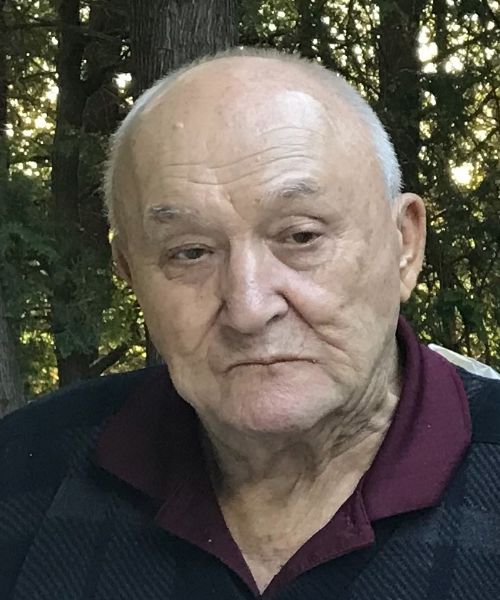 Tony Daciuk
April 10, 2021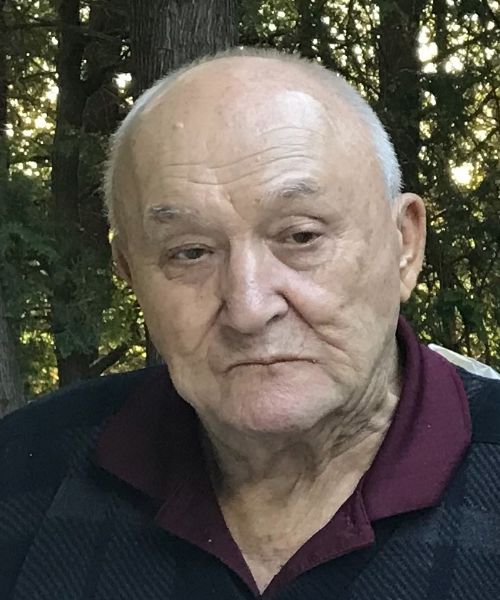 DACIUK, Tony –
Passed away peacefully after a brief illness at the Louise Marshall Hospital, Mount Forest on Saturday, April 10
th
, 2021 in his 88
th
year.  Beloved husband of the late Joan Daciuk (née McQuinn).  Survived by his sister-in-law Judy Daciuk as well as many cherished nieces and nephews.  Tony will be lovingly remembered by his dear friend and caregiver, Joyce Sims.  Predeceased by his brothers Walter, Pete and John Daciuk.  A private family interment will be held at Holy Cross Cemetery.  Family and friends are invited to view the service livestream on Friday, May 21, 2021 at 12:00 noon by visiting:
https://www.facebook.com/England-Funeral-Home-1863283503935858
.  Those wishing to make a donation in memory of Tony are asked to consider Cancer Patient Services.  Arrangements entrusted to the England Funeral Home, Mount Forest.
Condolences
Tony & Joan were a "real team" working hard together and enjoying life to the fullest. Their kind and thoughtful generosity to our local hospital, Cancer Patient Services and St. Mary Church has been and always will be greatly appreciated. Rest in peace Tony.
— Ron & Marian Flanigan, April 17, 2021
He was such a nice man. I remember Aunt Joan dropping him off at the restaurant where I worked while she maybe did a little shopping. He always wanted a big hug and a bowl of soup. The other regulars could not figure out how he always got a hug and they did not.. Rest in peace Uncle Tony
— Wilda Burke, April 16, 2021
Tony boarded with my gramma when he attended high school from about the time I was born. He was quite simply a part of our family from as long as I can remember. I do recall being shocked to learn that he wasn't a blood relative when I was maybe 10. I remember him as a gentle, oh-so-patient very young uncle answering my many questions. The room where all us cousins slept sideways on the bed at Christmas was called Tony's Room long after he finished school and moved on. There was a box full of moss in the driving shed that we were not allowed to touch. It was home to his colony of fishing worms. I have a vivid early memory of his hands pulling the moss aside so I could see the worms underneath. I've never been afraid of worms because I knew they they were Tony's friends too. He and Joan had no children of their own but he influenced my generation of Sockett descendants as if he were one himself and that is how I will always remember him.
— Carol Bell, April 16, 2021
Rest in peace fine sir. Take Joan out for a round of golf and enjoy the sunshine. Afterwards have a nice cold 50 ale. Much Love, Bruce
— Bruce Maslen, April 15, 2021
We are so sorry to hear of Tony,s passing . I first met Tony when he boarded at my grandma Isa Sockett's in Mount Forest . We will never forget you Tony . Love Laurie
— Laurie Bell Harron, April 14, 2021
Uncle Tony will be greatly missed. He was such a character. He would come into my workplace and ask for Joan Burke. When our receptionist asked who he was he would say it's Uncle Tony. Everyone in the office got a good chuckle. Always had an adventure to share with me before he got down to business!
— Joan Eden, April 14, 2021
My heartfelt condolences to Joyce, she was a happy addition to Tony's life. Tony made many great contributions to our community, he will be dearly missed. His support for Cancer Patient Services, the LMHF and many more charities were generous and kind, a true philanthropist. He was a proud retired Canadian Tire franchiser and remained loyal to the brand. Tony was a unique character and this world will miss him, I know I will, may he rest in Peace.
— Tasha Grafos, April 13, 2021