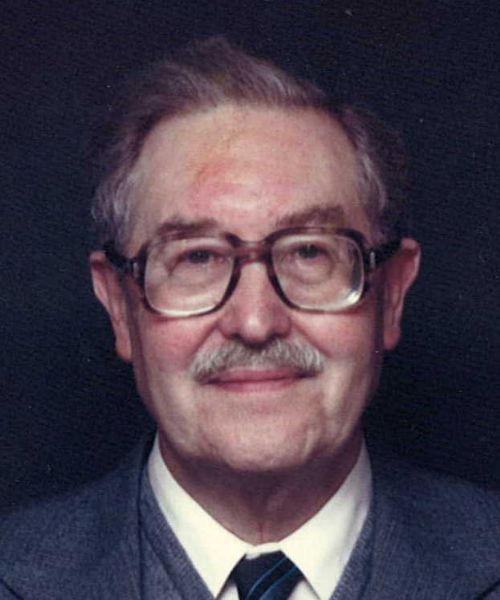 Stanley Woodger
May 4, 2012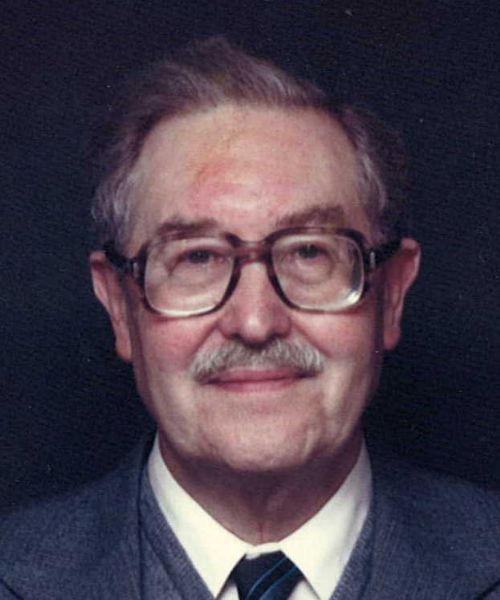 Woodger, Stanley; at Saugeen Valley Nursing Centre, Mount Forest on Friday May 4th, 2012. Stanley Claude Woodger of Mount Forest in his 94th year. Beloved husband of Joan (Stanley) Woodger. Loved father of Nigel Woodger of England and Jane Woodger and husband Jim Florence of Mount Forest. Loved father-in-law of Christine Hayes of Quebec. Loving grandfather to Lesa, Karl and wife Helen, Stephanie, Suzie and Anthony. Loving great grandfather to Kurgan and Heather. Predeceased by his parents Claude and Hilda Waddington and son David Woodger. Private funeral arrangements have been entrusted to the England Funeral Home, Mount Forest. Memorial donations to The War Amps of Canada or to the Salvation Army would be appreciated by the family. Online condolences may be made at www.englandfuneralhome.com.
Condolences
Thinking of you.
— Renée Ortiz-Lauzon, April 27, 2013
I am very proud and feel very honoured to have known and worked with a man such as Stan. He will be missed by us all.
— R.L.Watson, May 31, 2012
I extend my deepest sympathies to the family of Stanley Woodger. We have lost a great man and chemist. I worked with Stanley at Domtar's Research facility in Montreal. He was one of the most inspiring, gentle, and mentoring individuals that I have ever had the pleasure of working for.
— Pierre J.P. Bruno, May 28, 2012
I tremendously enjoyed working for Dr. Woodger for many years at the Domtar Research Centre in Senneville, Québec, Canada. He was a very kind man and a joy to work for even though he had his peculiarities between Canadian English and British English! I would like to extended my deepest condolences to the Woodger Family. Sincerely, Susan M. Kingsley
— Susan Kingsley, May 28, 2012
Dear family Woodger; We would like to express our deepest sympathy on the occasion of Stanly's passing. We are currently visiting in Brno, Czech Republic, and return to Montreal only in the middle of June. My good friend and colleague Dr.Don Kerbyson from Hudson notified us about the funeral. Stanley Woodger was my boss at Domtar Research Center in Senneville, Que. from 1974 to 1990 as a head of Analytical Group. He was loved by everybody in the Center as a person, who gave clear orders, but never hurt anybody. We were in touch with your family in Ontario until about three years ago, but lost the e-mail contact. Please, accept again our condolences, Vlad and Eva Kocman, Kirkland, Que.
— Vlad Kocman Ph.D., May 27, 2012
My condolences to the family. Mr Woodger was a great gentleman to work with at Domtar Research. God be with you all.
— Renée Ortiz-Lauzon, May 11, 2012
Much sympathy in the loss of your father, Jane. We did not have the pleasure of knowing him but we feel your hurt.
— RUTH TRUAX AND RICK YOUNG, May 8, 2012
Grandpa, Although it has been a long time since I last met you, you were always in my thoughts, and will always be remembered with love. Love always Lesa, and Great Grandchildren Kirstie and Sydney-Alicia xoxo
— Lesa Newman, May 6, 2012
Dear Mrs. Woodger, Jane and Nigel, Please accept my deepest condolences. Your husband/father was a kind and gentle soul who was always a gentleman. I have so many fond memories of times spent together in the Hudson years. I will always be grateful for welcomes extended to Cathy and myself in your home over the years. My thoughts and prayers are with you. Love, Colin
— Colin Cameron, May 6, 2012
Joan and Jane: My sincere condolences. I rememember Stanley very well as he and Joan had many lovely pieces of needlework framed at my store (An Open Book). I will remember fondly the Christmas they brought me a true home-made English Trifle. A lovely man. He will not be forgotten.
— Laura Douglas & Rick Vaine, May 6, 2012
Dear Mrs. Woodger and Jane, I have many fond memories of your family from a very young age. You were like a second family to Colin and I as we were growing up. Mr. Woodger will remain forever in my mind as a very proper English gentleman with a kindhearted soul. I am thinking of you at this very difficult time. Much love, Cathy Cameron
— Cathy Cameron, May 6, 2012
Mrs. Woodger, It is with great fondness that I remember Mr. Woodger. His quiet ways and gentle smile always made me know that I was welcome in the Woodger household. I remember our days goofing around at your homes on Birch Hill and Sterling Drive. There were many nights we probably kept the two of you awake, and Mr. Woodger would only smile at us the next day. My thoughts and prayers are with you, Mrs. Woodger and Jane, at this time.
— Marion Massaloup, May 5, 2012
Dear, Joan and Family I am deeply sorry for your loss of Stanley he was a very kind and interesting man to have known.I will remember him as I knew him, when I came to your home to houseclean. Sincerely, Patti
— Patti Young, May 5, 2012