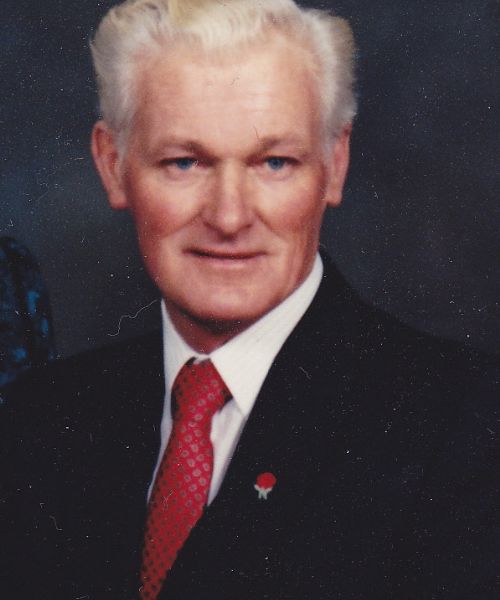 Gerald Wolsley
October 1, 2010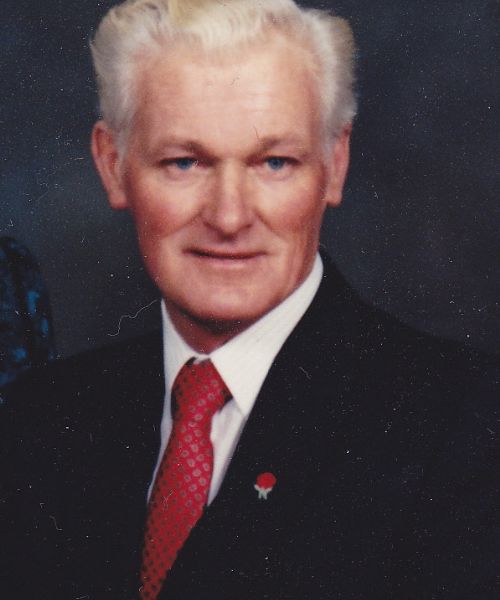 Wolsley, Gerald; at his home at RR #2, Conn on Friday October 1, 2010. Gerald William Benedict Wolsley in his 83rd year. Beloved husband of Ella (Morris) Wolsley. Loved father of Janet Hudson & husband Bob of Calgary, Alberta, Joanne Wolsley of Southgate Township and Linda Wolsley of Toronto. Loving grandfather of Scott and Stephen. Dear brother of Mary Ritchie of Guelph. Predeceased by his son Kempton Wolsley and brothers Ambrose Wolsley and Leonard Wolsley. Friends may call at the Hendrick Funeral Home, Mount Forest on Monday from 2 to 4 & 7 to 9p.m. A prayer vigil will be held on Monday at 8:45p.m. Mass of Christian Burial will be celebrated at St. Patrick 's Roman Catholic Church, Proton on Tuesday October 5th at 11:00a.m. Interment at St. Patrick 's Cemetery. Memorial donations to St. Patrick 's Roman Catholic Church or to the Lung Association would be appreciated by the family. On line condolences may be made at www.hendrickfuneralhome.com
Condolences
Dear Janet, I am so very sorry to read about your father's passing. It has been many years since I finished school at St. Mary's. Please know that my thoughts and prayers are with you and your family at this time of sorrow. May God bless you and your family. Could you please e-mail me back if you can? I am not sure that you remember me. Sincerly, Janice Kirk
— Janice Kirk, October 7, 2010
TO: Aunt Ella & Family We were saddened to hear the passing of Uncle Gerald ,we have fond memories of you both.Our deepest sympathies to all the family. Tony & Gladys(morris) Keenan
— Gladys Morris-Keenan, October 5, 2010
Ella & family, We were sorry to hear of Gerald's passing over this past weekend. To us, he was another "pioneer" of South Proton and would be there forever. My next thought was he would have a lot of family and friends to visit in heaven. We wish you comfort and peace knowing others are thinking of you. Sincerely Rick & Linda Ruff(Rice)
— Rick & Linda Ruff(Rice), October 5, 2010
I just wanted to say to the entire family how much I will miss Gerald. You know how much I loved him, he was like a dad to me!! I know that it will be difficult to carry on but hopefully you can find comfort in the fact that he is resting now and I can imagine that there is one heck of a party going on in Heaven! Think of all of the friends, family, musicians, story-tellers who are already there!! I know that Gerald has been welcomed with open arms and that right now he is smiling down on all of you! I love you all very much!!!
— Lorrie Hopf, October 4, 2010
Our deepest sympathy to Ella, Janet, Joanne and Linda. Gerald had a great sense of humour and his storytelling ability was second to none. All our family get togethers seem to include at least one of his funny stories and is enjoyed by all.
— Joan and Erwin Arthur and family, October 4, 2010
Dear Ella and Janet and Joanne and Linda. I am sorry to hear of Gerald's (your dad's) passing. I extend my sympathy to you for your loss. Wishing you God's comfort and peace in the days ahead. Thinking of you all at this very difficult time. From, Rhoda. (Janet: send me an email - and maybe we can connect over the e-waves)
— Rhoda, October 3, 2010