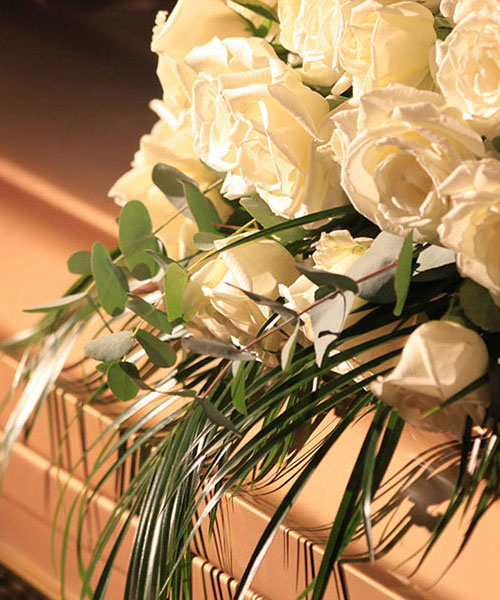 James 'Jim' Weiser
May 22, 2015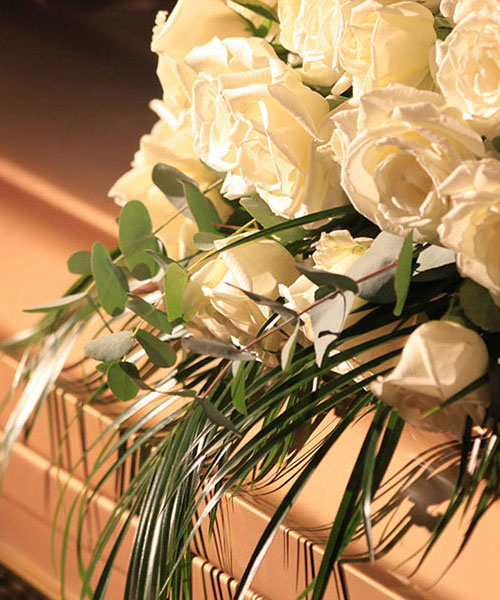 Weiser, Jim; passed away at the Saugeen Valley Nursing Centre, Mount Forest on Friday May 22, 2015. James'Jim' Larry Weiser of Mount Forest in his 69th year. Loved son of the late Fred and Margaret (Bender) Weiser. Dear brother of Thelma Weiser and brother-in-law of Delmer Bilton and Marcia Weiser. Will be sadly missed by his nieces and nephews; Debbie, Jeff, Mike, Rebecca, and Mark and great-nieces and nephews Christine, Jennifer, Avery, Lauren, Joshua, Callum, Blythe, Kenzie, and Sebastian. Predeceased by his sister Betty Bilton and brother Bob Weiser. Cremation has taken place. Private funeral arrangements have been entrusted to the England Funeral Home, Mount Forest. Memorial donations to the Alzheimer Society or to the Louise Marshall Hospital Capital Campaign would be appreciated by the family. On-line condolences may be made at www.englandfuneralhome.com
Condolences
We were sorry to read of Jim's passing. Tilley, you were such a devoted sister and caregiver to Jim - we saw you so often at Saugeen Valley when we were there visiting our mom, Josephine Feairs. Tilley, we went to high school together and I always remember and appreciate the fun and good talks we had. Please accept our sympathy, extended to you and all your family. Eleanor (Feairs) Mueller, Cambridge.
— Eleanor Mueller, May 31, 2015
Dear Tilley, Jim was so blessed to have such a caring and devoted sister who loved him so much. I will often think of Jim and his love for his home and his apple trees. You and I often shared a laugh when Jim asked if I could climb the apple trees to pick apples. Although I have not been a nurse at SVNC for almost 2 years I always remember the families who touched my life. Hugs to you and all your loved ones at this time. Christy
— Christy Stephens, May 29, 2015
I wish to convey my sincere sympathy to Tiley in the passing of your brother and all his friends that knew him. My thoughts are with you at this time. Although we know that he is free of pain he will be missed. From Elizabeth Coutts.
— Elizabeth Coutts, May 26, 2015
I was sorry to hear about Jim. I know you will miss visiting him
— Lorna Ferguson, May 25, 2015
Tilley & Family, We are very sorry to hear of Jim's passing. Our thoughts and prayers are with you at this difficult time. The Staff of Wellington Wood Products
— Wellington Wood Products, May 25, 2015
Tilley, you have our deepest sympathy, our prayers are with you and the rest of the family.
— Gordon and Kathy Calder, May 24, 2015
To all the Weiser families Our deepest sympathy in the passing of Jim. He will be missed by all his friends, neighbours & euchre partners. Our thoughts & prayers are with you at this time. Wilson & Bonnie Schwindt
— Bonnie&Wilson Schwindt, May 24, 2015
With deepest sympathy Tilley & family.
— Joan Weiser & family, May 24, 2015
Tilley so sorry to hear of Jims passing, Maureen and I where saying how she missed seeing you and Jim when she delivered the mail. Please accept our heartfelt condolences, He was a great guy, will be at rest now.
— Ken and Maureen Iles, May 24, 2015
Very sorry to hear this. He and all of the Weiser family were good people and good friends to all of us growing up .
— John and Edward Kerr, May 24, 2015
Dear Tilley and family, Bob was crying today and he pointed to Jim's bed. Many of us tried to comfort Bob and I kept him out of the room. I took him around in his wheelchair and then went back to his room and cut his finger nails. Both Bob and I will miss Jim, you all have our sympathy. Isabel Primmer
— Isabel Black Primmer, May 23, 2015
Dear Tilley, I am so so sorry to read of Jim's passing. Actually took my breath away when I first saw the notice...I had just seen him the other day when I had popped in quickly. May you feel the Lord's loving arms around you at this difficult time. Sheryl
— Sheryl (SVNC Family Council), May 23, 2015