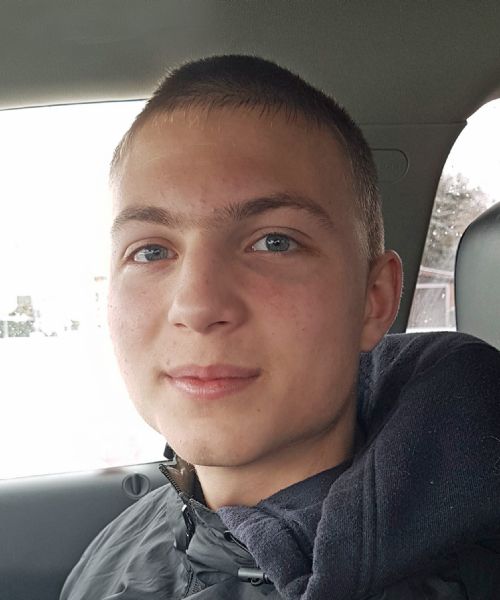 Feliks Khozikov
March 20, 2021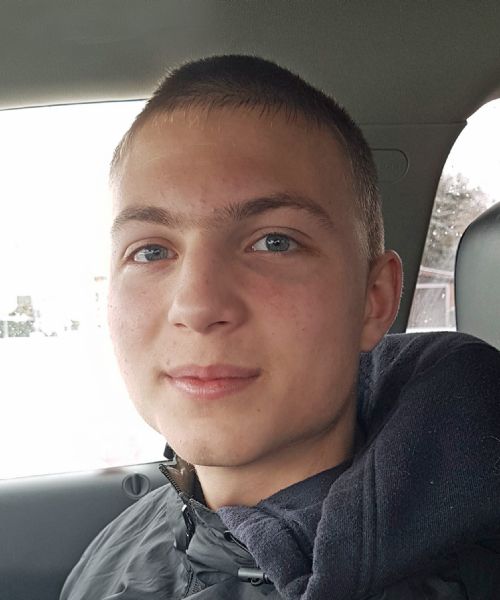 KHOZIKOV, Feliks – Peacefully and unexpectedly on Saturday, March 20th, 2021 at the age of 18.  Loving son of Evgeny Khozikov of Mount Forest, and Yulia Slipenchuk and her partner Ben Jones of Kincardine.  Cherished brother of Yana and Sonya.  Dear grandson of Nadezhda Khozikova, Anatoly Khozikov and Evgenia Melnik.  Feliks will be lovingly remembered by his extended family and many friends.  Visitation will be held at the England Funeral Home, Mount Forest, on Sunday, March 28th, 2021 from 2:00-4:00 p.m.  In order to attend the visitation, you must contact the funeral home to register by e-mail at info@englandfuneralhome.com or calling (519) 323-2631.  Please note: as per the directive of the Bereavement Authority of Ontario, attendance numbers will be restricted, masks are mandatory and COVID-19 protocols are in place.  Those wishing to make a donation in memory of Feliks are asked to consider Kerry's Place.
Condolences
Feliks was a great and kind person. We had good times walking home together, as well as chatting about computers. He was an amazing and kind person and will always be missed. My condolences go to his family.
— Curtis Way, March 29, 2021
I enjoyed the times I hung out with Feliks. We went bowling and went to the beach together. Every time we hung out there were tons of smiles and laughs shared. I remember that Feliks' smile was the biggest and the brightest. His smile was contagious. Feliks was so friendly and so kind. He made an impact on me. He will be missed and remembered.
— Gloria Dafoe, March 28, 2021
Feliks you were a good friend. I remember when we went to the beach together. It was a beautiful day. We chilled on the beach just talking with our friends. I also have good memories of us working together in business class. We made a good team. I will miss you.
— Ian Dafoe, March 28, 2021
Hunter and l Tammy are deeply saddened by your family's Loss of your young Son Felex. We always enjoyed his smiles and his brilliant mind . Felex will always be in our hearts. Hunter and l will continue to keep you all in our prayers I will never forget when felex ate the pancakes l made for him and the sound of yummy all over his face, that was his go to at our home . Felex you will be missed and loved From : Hunter and Tammy Dillman
— Tammy Dillman, March 28, 2021
Our condolences to you and your family. I will always remember his smiles and laughter.
— Stephanie Tuck & D'Arcy Poitras, March 28, 2021
Искренние соболезнования родным и близким безвременно... Очень горько терять своих любимых, родных и близких, и вдвойне горше, если нас покидают молодые, красивые и талантливые. Упокой Господи его душу.
— Андрей Мельник, March 27, 2021
Evgeny, Yulia, Yana and Sonya. I am deeply saddened by the news of Feliks's passing. His energy and determination always added a spark to our classroom. My heart goes out to you and hopefully you find comfort in your memories of him.
— Nancy Strutt, March 27, 2021
We are so sorry for your loss Evgeny and our thoughts and prayers are with you and your family.
— Scott and Michele Broadbridge, March 27, 2021
My censire condolences to the family, Felix was a very good friend of mine when I lived in Ontario, I am pained to hear about his passing. Yet also pleased to meet someone so naturally talented and an awesome friend. I shall always keep felixs in my heart and mind in the future of my life. Thank you for this opportunity to say my goodbyes online. I shall visit next time I am in Ontario.
— Hunter Dillman, March 26, 2021
I am so very sorry for your loss. Please know that our thoughts and prayers are with you all during this difficult time.
— Linda Ross, March 25, 2021
Yulia and family, Sending our heartfelt condolences on the loss of your son. We hope you hold and cherish his memories close to your heart. Samantha & Chris Misner
— Samantha Misner, March 25, 2021