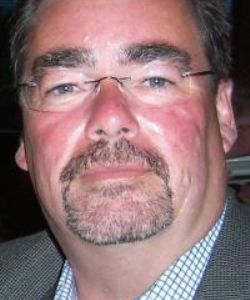 Charles Watson
November 20, 2006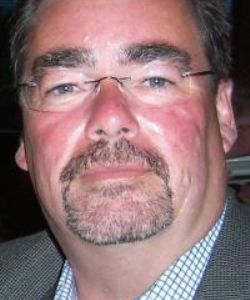 WATSON, Charles John - Of Mount Forest, Ont. died suddenly Nov. 20, 2006 in Regina, Sask. He is survived by daughter Cierra Lyanna Watson, age 25, son Charles Harald Laredo Watson,VI age 23, father Charles Ferguson Watson IV, step-mother Bonnie Lynette Watson, sister Shirley Watson Foote, step-brothers Scott Morgan and Gregory Morgan, and Wriggles Watson, the beloved family dog. Predeceased by daughter Cheyenne Lyannan, and mother Ethel Gandy Watson. Born in Toronto Feb. 18, 1954, and raised in Peel Village, Brampton. Moved to Mount Forest in 1974 to manage Wat-Cha Farms, the family purebred Charolais cattle business and farming operations. Later ventures included real estate and auto dealerships. He was well known throughout the worldwide cattle industry and won numerous awards. He is loved and missed by all who knew him. Visitation Tue., Nov. 28th from 2-4pm and 7-9pm at the Hendrick Funeral Home, 294 Main Street South, Mount Forest. Funeral Wed., Nov. 29th at 1pm at the Mount Forest United Church, 175 Queen Street East, Mount Forest. Burial to follow at Amos Presbyterian Church, Dromore. Donations to Toronto Sick Kids Hospital or Amos Presbyterian Church, Dromore in lieu of flowers appreciated.
Condolences
hello everyone been trying to contact you all to say how deeply saddened i am to hear the tragic news of Charles my heart and love goes out to you all.god be with you , love from Raymond in Dumfries Scotland
— RaymondMcCalliedumfriesScotland, June 4, 2008
it is very difficult to put words to paper.Iam so so sorry to find that charles passed away he was such a kind giant of a man with lovely smile for everyone.I remember clearly the last visit to Scotland where we all went in a mini bus round scotland.My thoughts & love to you all god bless hope to meet again some day from all in Dumfries
— RaymondMcCallie, February 3, 2008
Trent and I were saddened to hear of Charlie's death. We have always enjoyed anytime we have had the opportunity to visit with Charlie. It was a pleasure to have him and Laura visit the Island this summer. Thinking of you all at this difficult time. Sincerely Trent and Lauri Anne Good
— Trent & Lauri Anne Good, January 1, 2010
I only met Charlie once, but what an impression he left. He made you feel welcome in his home. Like you've known him for years. My condolences and prayers go to his family and friends at this time. Thanks for your smile, Charlie!
— Barb Denomy, January 1, 2010
WITH DEEPEST SYMPATHY FOR YOUR LOSS- REMEMBERING CHARLEY AS A GOOD FRIEND AND A FINE PERSON- HE WILL ALWAYS BE IN MY FONDEST MEMORIES AND IN MY PRAYERS. CONDOLENCES PETER GEORGES
— PETER GEORGES, January 1, 2010
Charlie, our thoughts and prayers are with you and your family at this time. It was very upsetting to hear that dreadful news about your Dad. Please take care. Bill & Pat Stortz
— Bill and Pat Stortz, January 1, 2010
To the Watson family and staff at Wat-Cha Land and Cattle. We want you all to know that our thoughts and sympathies are with you these days. Draw strength from one another, from those around you, and from the things Charlie taught us over the many years he was with us. Charlie will be dearly missed .
— Andy and Manuela Macdonald, January 1, 2010
Our deepest sympathies to all of Charlie's family and friends. It was such a shock to receive this tragic news. We were so very blessed to have had him in our lives, and to have shared so many laughs and good times over the years at the shows. He will never be forgotten, and he will always be missed. Hans & Rachael
— Hans VanValkenburg & Rachael Castricone, January 1, 2010
Dear Cierra, Charles and Charles Sr.: When I first heard about Charlie's death it was one of disbelief and shock! Soon after collecting myself, I realized how fortunate we are to just see each rising day...the sunrise...and then perhaps sun, rain or even snow and at the end of the day perhaps a gorgeous sunset. Tears well up in my eyes as I felt thankful of my presence with God...knowing Charlie would not see the same days...and yet I know there is a better place and I know Charlie would be there looking down at you and being very proud of his family. Life is full of challenges and I know Charlie would want you to be strong. When I first met Charlie in the early '80's through the cattle industry, I always felt that he was someone to look up to. He had achieved so much! He will be sadly missed by this industry. May you always have happy memories of your father and son. God be with you at this very sad time. My deepest sympathy. Pearl Bumstead
— Pearl Bumstead, January 1, 2010
Cierra and Family, We wish to offer our condolences during this difficult time. Your father was a great friend to all and will be remembered for his many contributions.
— Boucher Family, January 1, 2010
To the Watson family, we send our deepest sympathies. We only met Charlie and Laurie this summer when he judged our show in Charlottetown, PEI and we were able to be spend some time with him at the Royal this fall. He will be greatly missed by all of us in the cattle industry.
— Kurt & Jenn Duncan, January 1, 2010
Dear Mr. Watson, Sierra, & Family. We wish to extend our deepest sympathy to you, your loved ones and close friends, during this time of grief at the loss of Charlie. We know that with time the pain of your loss will diminish somewhat and the fond memories of family and fellowship will endure. We will miss Charlie, too. Our thoughts and prayers are with you now and in the days ahead. Sincerely, Herb McLane and Doris Rempel.
— Herb McLane, January 1, 2010
On behalf of Tom and Ashley let me extend our deepest sympathy to all of you at this time. He was truly a beloved friend for close to forty years and I too will miss him dearly. In fact, we all will miss him.
— Rosemary Bonanno, January 1, 2010
I would like to express my deepest sympathy for your loss. I remember Charlie from my old 4-H showing days, I was a competitor from Huron county and he was always there. I guess that my son will never have that fortunate experience when he too shows at the Royal. I currently am a realtor and beef farmer that has moved to the Mount Forest area and frequently recall to my husband and son the tour of your barn that he gave me many years ago and his antics at the Guineas. His legacy lives on.
— Lisa Hern, January 1, 2010
To all the Watson family and especially Charlie Sr. - I was devastated to hear of Charlie's passing. Although we have been out of the Charolais business for many years I always enjoyed going to Agribition to renew old acquaintances and I always looked for members of the Wat-Cha family. I can only offer my sincerest condolences and prayers. God bless you all during these trying times. I will always remember Charlie as a good friend. Warmest regards. Don and Wendy Kunkel.
— Don Kunkel, January 1, 2010
My deepest sympathy to all of Charlie's family and friends. It goes without saying that this loss comes as a terrible shock to all of us who knew Charlie and had the honour of working with him. As a student, in the '70's, Charles Senior had called me to work with WatCha Farms..to groom, and show Cattle at Baltimore. Over the many years since then we would chat at various venues...I shall miss those chance meetings. Sincerely, Brian and Robyn
— Brian LeSauvage, January 1, 2010
While I didn't see Charlie often, he was the kind of friend where the relationship picked up right where it had left off - as if no time had passed. I hope the knowledge that many, many people share your sorrow is of some consolation to the Watson family.
— Robert Rooney, January 1, 2010
It was with much sadness that I heard of Charlie's passing. I first met Charlie in high school where we shared home room in grade 9. We enjoyed a lot of fun moments during those early years. Although I only managed to get together with Charlie a handful of times since high school, fond memories of our times together will always be with me. My sincerest condolences to his family and friends. Mike Briant.
— Mike Briant, January 1, 2010
Hello Cierra and Digger I just want you to know our thoughts and prayers are with you at this time. I have thought about you both everyday since Charlie's death. I know he loved you both very much. I hope they find out exactly what happened. I have thought about the times Neil and I spent with your family and they are good memories. Remember the six foot sub Jeff brought to the house? Well I will go now and I will think of you both often in the future I am sure. Bye for now hugs Donna
— Donna Bucknam-Jeffrey-Tiffany-Kyle, January 1, 2010
I wish to send my sincere condolences to all of Charlie's family. I didn't know him too well. We both attended Brampton Centennial Secondary School which is where I met Charlie. I remember him as a great fellow with a quick albeit shy smile and having a wonderful sense of humor. I also remember him getting his first car for his 16th birthday, a silver Mustang. He seemed to take great joy in giving his pals (and many who weren't) a ride. I'm sure he will be missed. My prayers are with his family. Respectfully, Tom Fulmer Kitchener, ON
— Tom Fulmer, January 1, 2010
Please know that others care and are thinking of you and your family at this difficult time. With Sympathy, Stella and family.
— Stella ( Don) Lytle, January 1, 2010
My condolences to Charles's family and friends. I had not see Charlie since we both grew up in Peel Village, attending Parkway Public School from grades 3 to 8.. but there was a hole passle of us, great pals running and racing in and around school and the Village, fun, youthful years, our own bloom before adulthood. That's how I so fondly remember Charlie, and am so sorry to hear of his tragic death.
— Deborah Preston, January 1, 2010
Cie & Digger, Thinking of you through a tragic time. Your dad taught a lot of people a lot of things, and I'll always remember all he's done for me.
— Craig Martin, January 1, 2010
My sincere sympathy for The Watson family & friends of Charlie. I know he has made me a better person for knowing him. I am proud to call Charlie a friend and a mentor. Sincerely Mark Nelson Baltimore Ontario
— mark nelson, January 1, 2010
Dear Charlie - I met you and Charlie when I first started work at the Charolais Office in Calgary in 1974. Over the next 25 years I got to know Charlie very well and have some wonderful memories of good "Charolais" times in Canada, US and France. My thoughts and prayers are with you and the children at this time. Sincerely Joyce
— Joyce Stewart (Lockwood), January 1, 2010
I am so extremely sorry for your loss Cierra. My prayers are with you and your family. Ashley Hale
— Ashley Hale, January 1, 2010
Condolences to the Watson Family from Joan & Hugh Chamney -formerly of Brampton - retired to New Hamburg Ontario
— Joan & Hugh Chamney, January 1, 2010
I am so sorry Cie. My thoughts and prayers are with you and your family during this terrible time.
— Heather Voisin, January 1, 2010
We were absolutely stunned to hear the news. Please know we are thinking of you in this most difficult of times. He was a man with a big heart. Ron and Claire Gass
— Ron and Claire Gass, January 1, 2010