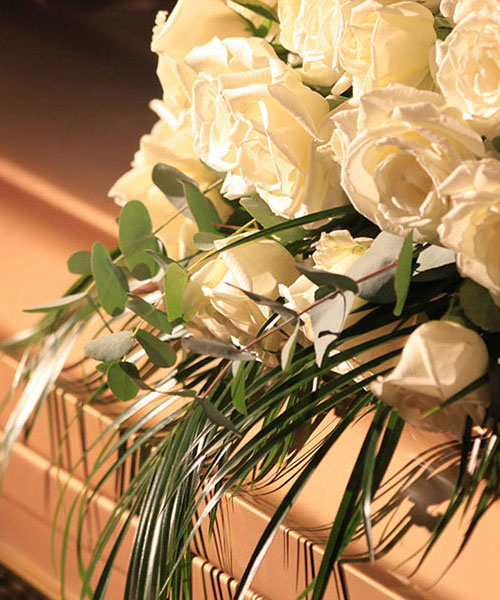 Diana Vincent
March 24, 2008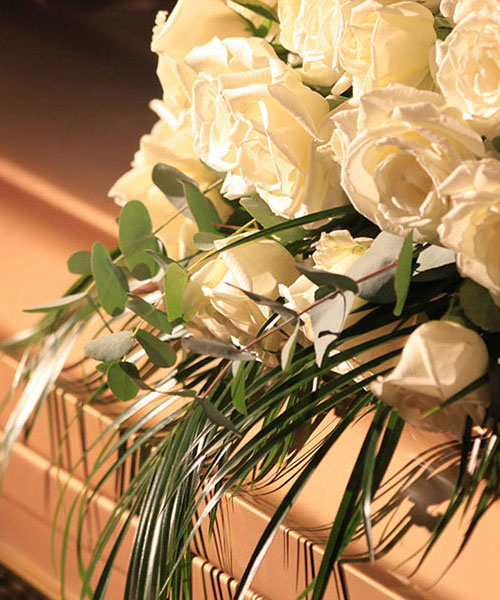 Vincent, Diana (Nee Aureli); after wonderful care at the Carlo Fidani Cancer Centre and Credit Valley Hospital, Mississauga. Beloved wife of Don Vincent, cherished mother of Christopher Spearen and wife Jen, Lori Blundell and partner Wendy, devoted Noni to Rebecca and Kaleigh. Much loved daughter of Mima Aureli, the late John Aureli and Joseph Neglia, daughter-in-law of Mary and the late Robert Oglanby, loving sister of Rena Aureli and brothers Kim Aureli and wife Shannon, Rick Aureli and wife Dawn and Perry Neglia. Is sadly missed by nieces Samantha, Sara, Lauren and nephew Rees. A truly wonderful and kind person who will be deeply missed and forever remembered by the many people she touched. Family and friends are invited to a celebration of Diana 's life on Sunday, March 30, 2008 between the hours of 12:30p.m. and 3:30p.m. at Rosa 's Place 2201 Finch Avenue West, Toronto, Ontario (416) 745-2222. Memorial donations to the Carlo Fidani Cancer Centre, Credit Valley Hospital would be appreciated by the family. Funeral arrangements entrusted to the Hendrick Funeral Home, Mount Forest. On line condolences may be made at www.hendrickfuneralhome.com
Condolences
Dear Chris and Family,your Mom was such a special person.Her smile lit up her face.Every time we bumped into each other we talked about ''our Chris's''and what you were up to.This is what I remember the most--she was so darn proud of you and all your accomplishment She will be sadly missed and I am honoured to have known her.Love Marg and the crew
— Gary and Marg,Chris and Nancy,Shannon and Jason [Daniels], May 24, 2008
So sorry to hear about this shocking news. Evan though we met a few times, I feel her heart was as big as any angel. I'm sure she's watching over all of you in her special way.
— , January 1, 2010
Don, Our thoughts are with you and your family at this very difficult time. Rob & Carol Wetering
— , January 1, 2010
So sorry about your loss. Our thoughts are with you. The Houle Family
— , January 1, 2010
Don, and family: Although no words can ease the pain of such a loss, we wanted to let you know we are thinking of you and that you have our deepest sympathy. Bridget and Clem
— Bridget Forster and Clem Cote, March 27, 2008
Don and family..We were so sorry to hear about Diana's passing. She was a wonderful lady, friend and neighbour. She will be missed. The last time I talked to Diana was around Christmas at Walmart. She had a full trunk of toys and baby stuff for a friend who was becoming a grandmother. She was so excited, showing me the toys that she had for the grandchildren. Please know that all of you are in our thoughts and prayers. Barb and John
— John & Barb Stevenson, January 1, 2010
Our deepest sympathy to you, Don and family in this time of sorrow. Our thoughts and prayers have been with you as you cared for Diana. Please call if we can help in any way, here at Dromore.
— Don and Anne McKenzie & family, March 25, 2008
You meet many people in life, but very few touch your heart. Diana will always be in my heart. Missing you, Lena
— Lena Delicata, March 25, 2008
I will forever miss Diana. Diana was a lady who possessed a wonderful capacity for loving others. Keep Diana in your hearts and she will be with you always. Sincerely, Patricia at Elite @-]-
— Patricia Smith, March 25, 2008
Words can not express how deeply sorry I am for your loss. Diana was a wonderful person and will be missed terribly. Throughout the years, I have valued her friendship, kindness and thoughtfulness. She will never be forgotten.
— Nancy Panico, March 25, 2008
Our deepest condolences to the family. Diana was part of our lives at Elite for many years and she is sadly missed. Sincerely, Mary, Nancy, Cathy, Angie, Asha, Babsie, Maria, Debbie, Patrica.
— Order desk & Credit dept., March 25, 2008
Diana was my boss, my confidant, may mentor, but most of all my friend. I truly miss her. My condolences to all. Debbie @ Elite
— Debbie Trebell, March 25, 2008