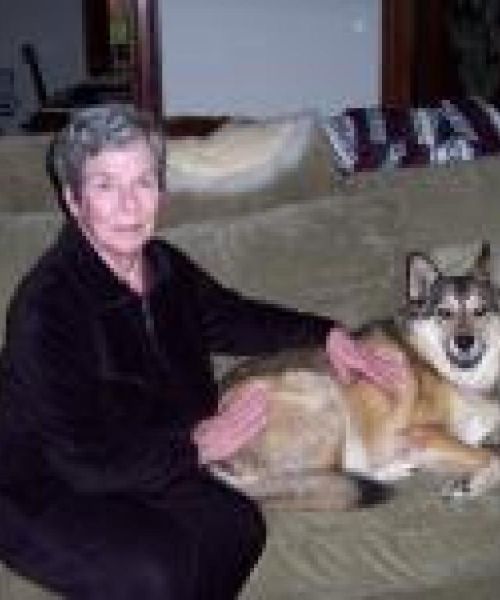 Anna Vanier
July 6, 2007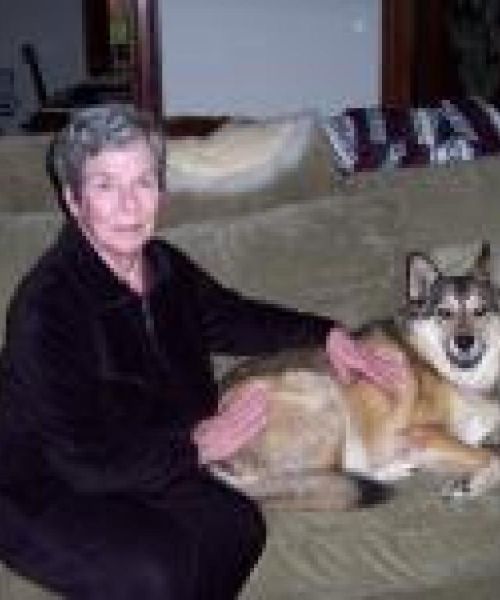 Vanier, Anna, at her home in Mount Forest on Friday July 6, 2007. Anna Isabel (Dodge) Vanier of Mount Forest, formerly of Westmount, Quebec in her 77th year. Beloved wife of the late Andre Vanier. Loved mother of Pierre Vanier & wife Cynthia of Mount Forest and Michael Vanier of Pasadena, California. Loving grandmother of Scott Elder of Georgetown and Lisa Elder of Kamloops, B.C. Friends called at the Hendrick Funeral Home, Mount Forest on Saturday from 2:00 to 4:00 & 6:00 to 8:00p.m. The funeral service was held in the funeral chapel on Sunday July 8th at 2:00p.m. Cremation followed. Memorial donations to Louise Marshall Hospital, Mount Forest or Hospice Wellington North would be appreciated by the family. On line condolences may be made at www.hendrickfuneralhome.com
Condolences
I have recently heard of Anna's passing. Please accept my sincere sympathy. I was a nursing classmate of Anna's and last saw her at our 50th MGH reunion. She was very fortunate to be cared for by her family and she will be truly missed by us all. Affectionately, Louise Webster (Nanoose Bay, British Columbia)
— Louise Webster, January 1, 2010
Dear Pierre, Michael and families, I was away in Vancouver actually giving a conference, and this sad news got to me a bit late. Please accept the sympathies of your cousin, I do have warm memories of visits with your family in Westmount as well as the welcoming kindness of Aunt Anna. I am John and Marge Vanier's youngest son just to place me. If you or the grand kids are in Montreal sometime and want to look up a cousin, please do not hesitate to contact me by email. Warmest regards, Robert
— Robert Vanier, January 1, 2010
We wish to offer our deepest sympathy to Anna Vanier's family. We had not been in touch with Anna for quite a while but remember her from our days in Montreal and, later, after our move to Toronto. Robert was a close business friend of Andre's and we used to see Anna and Andre -- many times at their home in Westmount. Anna was a lovely person and we always enjoyed our meetings.
— Francine and Robert Ruggles, January 1, 2010
We were very saddened to hear of Aunt Anna's passing. I always looked forward to going to Montral during the summer when I was a youth to visit Uncle Andre, Aunt Anna and cousins Pierre & Michael. Anna was a very warm and caring person and our deepest condolences go out to Pierre and Michael & families. Our thoughts are with you. Dave & Geselle Vanier
— Dave & Geselle Vanier, January 1, 2010
Michael, Pierre & Cindy, We are so sorry about your Mother & know how much this past year must have meant to her, being with you & all that you did for her. Always remember that. You did everything you could while you could & I know that over time, this will give you great comfort..... Anna was very special & we have many wonderful memories of her & your Dad from over the years & the wonderful care she gave him when he was so ill. We have some pictures here that I meant to send her & didn't so will have Peter scan them to you shortly. We will look forward to receiving the pictures you were telling me about Cindy, when all of this is over.Loved the picture of Anna in the obituary. We will do our best to be at the internment in Montreal & look forward to seeing you there, Peter's treatment permitting. If there is anything we can do to help, please let us know Our love & sympathy to you all....God bless! Uncle Peter & Aunt Kaye
— Peter & Kaye Vanier, January 1, 2010
Cyndy & Pierre Please accept my deepest heart felt sympathy over your loss. It is times like this that we all have to be stronger in our hearts and believe your mother is in a better place. Our thoughts and prayers are with you both. Bob & Sharon Myslik
— Bob Myslik, January 1, 2010
Cyndy and Pierre and family We were a fortunate group to have met such an amazing lady and her family. You made us feel very much at home, no matter what time I made it there. I'm very sorry the last week or so was so difficult. Sometimes no matter how much you plan something does not go by the "book". That elusive "book", we are not too sure who made it up. Take care, try to get back to "normal", whatever that is. We all have different references for our normal.You have the cell# and now you have my email, mind you I'm very slack at checking my email - let me warn you. I was to let you know that Lill was on holidays as of Fri. night and had made prev. plans to travel, therefore she was not around to come to the Funeral or Visitation. She sends you her love. Love to get together sometime, if you still want to. Take care, take care of yourselves!!! Kate
— Kate Wick (Bayshore nurse), January 1, 2010
Dear Pierre and Michael, Please accept my sympathies for the death of your mother. I remember her as a very kind and friendly woman on the occasions when we visited. She must be greatly missed by all of you. All the best, cousin Victoria.
— Victoria Vanier, January 1, 2010
Dear Cyndy and Pierre: Peter and I, with Karen and Kathryn send you our love. You are in our thoughts and prayers, especially today as you celebrate Anna's life and remember her together.
— Janice and Peter Lepper, January 1, 2010
Pierre and Michael, and Cyndy From our family we offer our condolences and our love, from me my deepest sympathies to you and Pierre. Our thoughts and prayers are with you at this difficult time. Marion & Nick
— Marion & Nick LOSTRANGIO & Family, January 1, 2010
From our business and personal families, we offer our condolences and our love. From myself, please know that I send my very deepest sympathies to you and Pierre. Anna's suffering has ended; her journey through this life only, is over; and you are left with wonderful memories of your time with her in caring and showing her your respect, your passion and your love. Go well, Cath... Catharine Allen Certified Mediator/Arbitrator Toronto ADR Services/Ontario ADR Services
— Catharine Allen, January 1, 2010