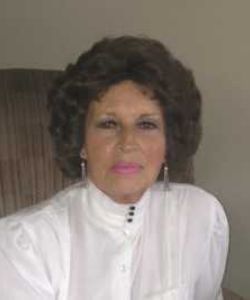 Gloria Truax
May 22, 2013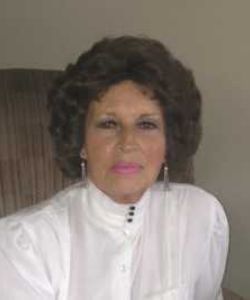 Truax, Gloria; at Louise Marshall Hospital, Mount Forest on Wednesday May 22nd, 2013. Gloria (McFarlen) Truax of Mount Forest in her 81st year. Beloved wife of the late Charles Truax. Loved mother of Debbie van den Broek and husband Frank of Mount Forest, Chris Wilson and husband Robert of Owen Sound, Laurence Truax of London, Bob Truax and wife Carol of Drew, Terry Noone and husband Dave of Mount Forest and Steve Truax of Mount Forest. Loving grandmother of her 14 grandchildren and 10 great grandchildren. Dear sister of Frank McFarlen and wife Joyce of Regina, Saskatchewan and sister-in-law of Irene McFarlen of Regina, Saskatchewan. Survived also by her nieces, nephews and their families. Gloria will be missed by her dear friend Tony. Predeceased by sisters Winnie Stepanowich & husband Harry, Ruth Ohrt and husband Otto and brother Bob McFarlen. Cremation has taken place. Private funeral arrangements have been entrusted to the England Funeral Home, Mount Forest. Memorial donations to the Mount Forest Fire Department or to the Louise Marshall Hospital Foundation would be appreciated by the family. On line condolences may be made at www.englandfuneralhome.com
Condolences
It's hard to believe a year has passed since the loss of Gloria. Every time I pass her house I think of her and Charles...and my mind flashes to both their faces. I can still hear Gloria's kind voice and see her at Steve's fun family bbq's. She was such a beautiful person! I can see her in Deb and when I see her around town - I am again reminded of that wonderful lady. She may have physically left this world, but her memory lives on.
— Linda Pehlke & Vera Lindner, May 15, 2014
Dear Family..so very sorry to read of your mothers passing. I too remember your pretty mom...when I was a little girl I remember she had a hat store on the main street of town. It was somewhere near the coffee place..the hats where wonderful and so was she..God Bless judy & bill
— Bill & Judy Gerber, June 4, 2013
You have our heartfelt sympathy on the loss of a beautiful and gracious lady. Gloria always spoke well of others and was a pleasure to be around. She had an inner glow.
— Vera Lindner and Linda Pehlke, May 31, 2013
My sincerest condolences to all of the Truax family on Gloria's passing. I truly believe that Gloria was one of those special people whose love of her family has made this world a better place. I remember whenever Gloria spoke to you, you felt that she was truly interested; she'd look deep into your eyes, and there was no doubt about her caring or empathy. May memories and her enduring love be a comfort to you all.
— Sharon Brown, May 31, 2013
My deepest sympathy to the Truax families on the passing of your wonderful Mom, Gloria. It was always a pleasure to go to the Truax home and your mom always made a fuss about any visitors, especially little ones. There was always something cooking on the stove and a birthday cake for one of the kids..I remember the green and pink icing! Your mom was so warm and welcoming and absolutely loved you kids and grand/great kids. Most of all, I can still hear her laugh. My thoughts are with you at this time and I too am glad to know that your mom and dad are together again. Love Barb
— Barb Samuel, May 29, 2013
Dear Debbie, Wishing you and your family, lots of strength for the time to come. You told me a bit about her and I think she must have been incredible special, may you relive those cherished moments with joy in your heart.
— Ingrid van der Meer, May 29, 2013
Our deepest sympathies go out to the entire Truax family. She was a great lady, wonderful neighbour and will always be be in our memory. Bob,Sylvia,Stacey,Krista
— Bob and Sylvia Hunter, May 25, 2013
With deepest sympathy on the passing of Gloria. When we were neighbours we got to meet an amazing lady, with a warm heart and smile, she will be missed by many. Thinking of your families in this sad time.
— Rob and Deanna Dyce, May 25, 2013
The Truax Family With heavy hearts we were deeply saddened to hear of Gloria's passing.We have many fond memories and had many laughs of both your mom & dad. Please accept our deepest sympathy. Jim & Donna
— Jim & Donna Bowden, May 25, 2013
We were sadden to hear the news about Gloria Treasure your memories and your memories will become treasures. Sincerely Leonard Seifried & Diane Dineen
— Diane Dineen, May 25, 2013
To Deb and Frank and all the Truax families. You know how sorry we are that Gloria has left this life but she will be in a better place. Gloria was a beautiful, kind, unselfish person who had a great passion for living. She will be missed by all of you but never far from your hearts and minds. Our deepest sympathies to all of you.
— Cathy and Pete Robson, May 24, 2013
I am so sorry for your loss, my dear cousins, and Tony. What a wonderful mother you had and what a gift we had all had with those McFarlen girls as our moms. They are together again with their little brother Bob. I will treasure the last talk I had with Aunty Gloria just after Christmas. She had such wonderful stories about growing up on the farm that would send us both into fits of laughter. How we will all miss her. Love you all.
— Gloria Ohrt, May 24, 2013
To all my dear cousins, their families, and Tony: I am so saddened by Aunt Gloris's passing. She's a beautiful women inside and out. I have such fond memories of the summers that you would head out west and spend time at the farm. I can still hear the 3 sisters with their 2 brothers talking and laughing from their bellies. As tough of a time this must be for all of you. I believe she is in a much better place. Seeing all the loved ones that have left us. I just wish we could all have been closer in distance. Uncle Frank and and Aunt Joyce will miss her so much. You all take care of yourselves. My prayers are with you all. Love you all: Tami. Brent, Joshua and Thomas Taylor
— Tami Taylor, May 24, 2013
My thoughts are with you - the Truax family, and especially Debbie and Frank.
— Marianne (vanDongen) Edwards, May 24, 2013
To All The Truax Kids: So sorry to hear of Gloria's passing. So many great memories of growing up on William St and your mother was a big part of that. I always remember of her being such a beautiful woman and one day she showed me how to put on mascara! I was thrilled. We've lost the last link to those days but we'll always have the great memories.
— Cheryl (Sheehy) and Gary Williamson, May 24, 2013
Thoughts & prayers are with you all at this time. Gloria was such a great lady and we have many a good memories with both your Mom & Dad. Thinking of you all
— Ted & Shirley Droog, May 24, 2013
Our deepest sympathy to all of you on the loss of your mom, grandma & great grandma. We will miss her as a neighbour up at the corner. Always so kind & considerate of others. Our condolences to Tony also during this sad & difficult time.
— Norm & Janet Freiburger, May 24, 2013
Our condolences to your entire family. May your wonderful family memories give you comfort at this difficult time. Thinking of you, Joan and Lloyd
— Joan & Lloyd Aitken, May 24, 2013
To the truax families: Please accept our sympathy, Gloria was one beautiful lady and will be missed Gary & Sheila MacEachern
— gary & sheila MacEachern, May 23, 2013
Dear Debbie, Chris, Laurie, Bob, Terry, Steve and families: Your Mom was such a lovely person, and always very kind to me. I know you will miss her very much. Take comfort in each other. Sincerely, Flora
— Flora Burke, May 23, 2013
Please except our condolences in the loss of Gloria. She was a great woman, always gentle and concerned for all. Beautiful on the inside and the outside. She will be missed.
— Ruth Truax and Rick Young, May 23, 2013