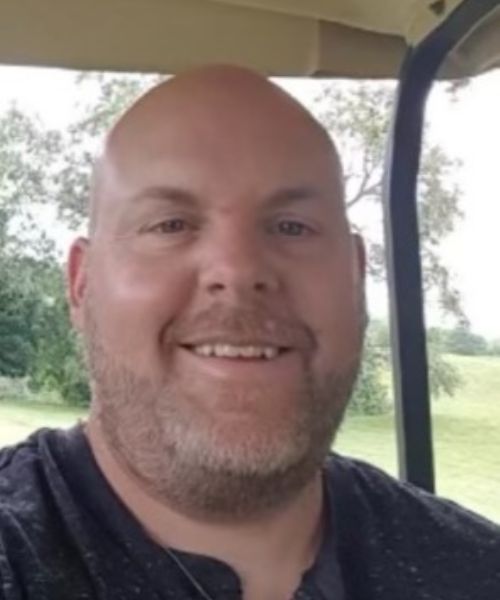 Jeff Armstrong
March 13, 2021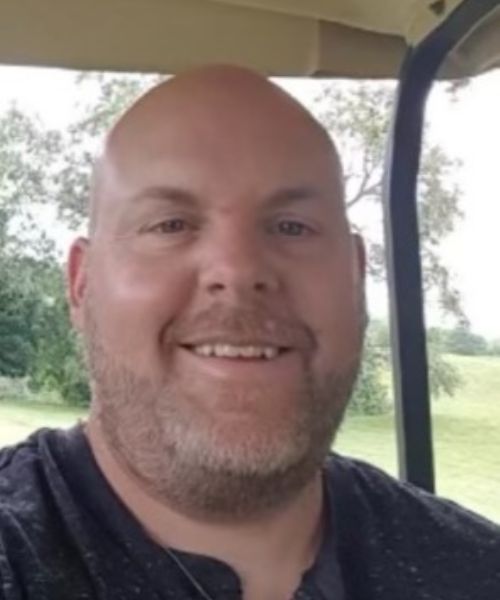 ARMSTRONG, Jeff – Peacefully on Saturday, March, 13, 2021 surrounded by family. Beloved husband and best friend of Kathleen, loving father of Grey and Alexander. Jeff will be greatly missed by his parents Jean Armstrong and John Armstrong (Carol), his sister Janice (Steve) and nieces Hailey and Peyton.  Jeff was a proud member of the Ontario Provincial Police for twenty years. He was a dedicated officer, who took great pride in protecting the community. Jeff was fondly referred to as 'Army' by his colleagues. He started with the OPP seeking a rewarding career, but what he found was a second family. The support of his fellow officers, and colleagues, was so appreciated this past year. He was touched by everyone's kindness and unwavering support.  Jeff loved to travel. He was planning to travel extensively upon retirement. Jeff was quite adventurous and had hoped to spend half of his time abroad helping those less fortunate. He enjoyed woodworking in the garage, whether it be making charcuterie boards, bird houses or flower boxes. He spent many happy hours smoking meats in the backyard, with his countless secret seasonings. Jeff enjoyed going for rides on his motorcycle, where he was able to relax and reflect.  If asked, Jeff would say that his greatest accomplishments were his boys. He loved Alexander and Grey with his whole heart. Jeff was proud of the young men that they had become, and of their various accomplishments. He will definitely continue watching over them and being their biggest supporter.  Thank you to Dr. Rowley and his staff, Kathy of Bayshore Homecare, and the staff at the Grand River Hospital and the Grand River Cancer Centre. A special thank you to Dr. Califaretti. She was conscientious, attentive and caring. Jeff was blessed to have her overseeing his care.  A celebration of life will be held for close family and friends, once Covid restrictions are lifted.  In lieu of donations and in Jeff's honour, please consider an act of kindness for your family and friends.  Funeral arrangements entrusted to the England Funeral Home.
Condolences
PauPaul and Tammy Nixon Our deepest condolences to the Armstrong family. I had the honour and pleasure of coaching Army when he was posted to the Mount Forest Detachment 20 years ago. He was dialed in from day one and took everything in stride. He had great demeanour for Police work, which I think his time working at the Penn definitely helped. He was an excellent Police Officer and was blessed with common sense, which served him well throughout his career. Army made my job coaching him very easy as he was so self sufficient. I left him on his own a few times because our Sgt (Big Al) would send me off on a TTCI call. Army will be absolutely missed by the Policing community. He was taken way too soon. RIP Army!
— Paul Nixon, April 1, 2021
Kathleen, my deepest condolences. I am so sorry for your loss! I know Jeff must have been an amazing person if you picked him to share your heart and soul with. My prayers are with you and your family.
— Lori Mournahan, March 25, 2021
With sympathy to the Armstrong family. I had the pleasure of working with and knowing "Army" of the years. He was a knowlegeable and well respected member and will be missed
— Gary Yost, March 23, 2021
My deepest condolences to your family. I had the privilege of working with Army on a number of occasions and was fortunate enough to have him as a mentor more than once. He was never too busy to answer my endless questions and his humour was infectious. His passing is a true loss by all. He was able to bring humour into precarious situations and his ability to find optimism in any situation was admirable. His smile and laugh will not be forgotten. He was an exemplary police officer and his character beyond measure. RIP my friend.
— Rhonda Watt, March 23, 2021
Saddened to hear of Jeff's passing. Thinking of Kathleen and Grey and Alex during this difficult time.
— Jennifer Brown, March 18, 2021
Kathleen we are sadden to hear of Jeff's passing we had enjoyed making your acquaintence at Mike and Coleens wedding you and the boys are in our thoughts and prayers
— Tom and Tracey Dufton, March 18, 2021
Kathleen, Grey and Alexander please know that I am thinking of you as you grieve the loss of your husband and father. I didn't know Jeff but he sounds like he was one heck of a great guy! Take care of each other.
— Laurie Black Rooney, March 17, 2021
Our deepest condolences to Jeff's family for their lose. I remember when Jeff started with the OPP and he was one of the good ones. He was a great police officer and even a better person. Rest in peace Jeff.
— Willie and Val Smith, March 17, 2021
Kathleen, Alex and Grey you are in my thoughts and prayers in this difficult time. Wishing you comfort in the wonderful memories you share
— Melissa Uhlig, March 17, 2021
Kathleen, Alex and Grey, I am so sorry for your loss - You have all been in my thoughts and prayers the last few days. I know you have so many wonderful memories to help bring you through.
— Katherine Ross, March 17, 2021
Grey, Alex and Kathy - I first met Jeff over 20 years ago. He was always a super nice guy to me. He had a great sense of humour and I always admired and respected him. Everyone I've ever met that knew him had nothing but great things to say about him. I consider myself grateful to have known him and he will be missed by everyone. My thoughts are with you Grey, Alex and Kathy.
— Brian Robinson, March 16, 2021
Grey, Alex and Kathy - I first met Jeff over 20 years ago. He was always a super nice guy to me. He had a great sense of humour and I always admired and respected him. Everyone I've ever met that knew him had nothing but great things to say about him. I consider myself grateful to have known him and he will be missed by everyone. My thoughts are with you Grey, Alex and Kathy.
— Brian Robinson, March 16, 2021
In memory of Jeff Armstrong, Please accept my most heartfelt sympathies for your loss. Kathleen, Alex and Grey - may you find comfort in loving memories of Jeff and your time together as a family. He used his life in service of others and was so respected by his peers. I am sure he was most happy when spending time with you. I admired the dedication both Kathleen and Jeff showed supporting both boys in their many sports activities and travel. I am so sorry his time with you was cut short but hope in time you will find comfort in memories of the loving joyful times you had together. Kathleen, you are in my thoughts.
— Penny Leach, March 16, 2021
Our thoughts and prayers are with the family at this time. A lot of good memories when the boys played hockey together. Remembering you in our prayers The bullock families
— Celia, March 16, 2021
I recall the day Jeff started in Grey Bruce and aside from his time in drugs/oceb, worked with him and alongside him here in Grey Bruce for years. Army was one of the common sense workhorses in this outfit and I'm proud to call him a friend and fellow cop. We shared lots of laughs, and lots of sit downs trying to pull together resources to manage cases that sometimes were..."unmanageable". He called me to apologize for competing against me for promotion ! Ultimately we both got promoted out of that same competition and we worked closely together in neighboring Counties, always helping each other out. Army always showed up. In my world my friends are the ones who show up. He brought a lot of good into the world in a too short of a time. My thoughts are with his family, and their huge loss.
— Byron Schwass, March 16, 2021
I worked with Army when I was in West Region. Very nice fellow. So sorry to hear that he lost his fight. Condolences to his family.
— Steve Earle, March 16, 2021
Please accept my most sincere sympathies in your loss. I am sending my very best wishes that you will be comforted by the many memories of your time together and cherish them more with each passing day.
— Linda Steckley, March 16, 2021
Our deepest sympathy Jean, Janice and family. We are so sorry for your family's loss.
— Donna & Steve Kelly, March 16, 2021
My sincere condolences. I had the honour of working alongside Jeff on several projects in the Grey County and Owen Sound area. He was a man of integrity and compassion that was balanced with a great sense of humour. The policing world has lost a dedicated member who cared for his community. My thoughts and prayers are with your family.
— Mike Daze, March 16, 2021
I am so very sorry to hear this news. I worked with Jeff at times in a civilian capacity at Grey Cty OPP. Jeff lit up the office when he walked in. Always smiling, even under some of the most trying circumstances. He excelled at his job and was looked up to by all. A terrible loss. My heart breaks for his precious family.
— Shawne Bryson, March 16, 2021
Please accept my deepest condolences for your loss. I had the privilege of working with Jeff for many years. He was the epitome of professionalism and his dedication to his service was unmatched. I learned a lot from Jeff and will always remember his great sense of humour that complimented his tenacity for getting the job done. Rest In Peace Jeff and may your family find comfort in our Lord's blessing.
— Craig Bridgeman, March 16, 2021
So very sorry to hear of your loss. Our thoughts are with you and the family.
— Wendy, Jason and Julia Moyse, March 15, 2021
So sorry for your loss. May the good memories help you through this difficult time.
— Kristine Rae, March 15, 2021
Our deepest sympathies to Kathy, Grey, and the family it's a life taken too soon. I got to know Jeff as we traveled the USA with our boys playing lacrosse. Although I only knew him for a short time it was always easy talking to Jeff on the sidelines of the field or back at the hotel. Cool calm and always collected no matter what the state of the game was. Wishing you peace and strength.
— Richard, Sarah & Nolan Marshall, March 15, 2021
Kathy, Grey and Alex - Please accept our deepest condolences. Jeff was a wonderful man, great friend, and terrific father. We truly enjoyed all of the time we were fortunate enough to spend with him, and we will miss him greatly. He was a big part of our travelling lacrosse family for years, and always saved us a seat at whatever table he decided to claim for the night. Please know you are in our thoughts and prayers - and we have an empty space today in our hearts. We will all miss Jeff greatly.
— Craig, Monica, Jack, Caroline and Finn Oldman, March 15, 2021
Dear Alex, Grey and Kathleen, I was deeply saddened to learn of Jeff's passing. Know that I will keep you all in my prayers as you navigate this most difficult time. With deepest sympathies, Laurie
— Laurie Aitken, March 15, 2021
A great person and a great Police Officer, Rest In Peace Army. Our condolences to all the family. Colin and Trish Darmon
— Colin Darmon, March 15, 2021
I am so sorry for your great loss. I first met Jeff and his family when I was around 14 as they were one of the first families I babysat for that wasn't family. He always had a smile on his face. Even after moving away for college and came home to visit and bumped into each other he would remember me and ask how things were going. So sorry for you loss Kathleen, Alex and Grey. Thinking of you all at this time
— Emalie Chad, March 15, 2021
It is with a heavy heart that I have to write this condolence....Jeff as I lovingly referred to him was my brother from another mother... From the first time we met he was labeled as such , and as a bother he was the best. You could have never asked for a more kind and supportive friend. I was blessed to be a part of his journey in this life, he will be greatly missed... Kathleen, Alex and Grey may time ease your pain of today, and never wonder as Jeff will be with all of you always supporting and cheering you on from above..
— Heather Armstrong, March 15, 2021
I first met Jeff over 16 years ago when I convinced my mom to quit her job and do childcare for my daughter. Jeff and Kathleen had recently had a baby boy (Grey) who was the same age as my daughter. When Jeff and Kathleen found out my mom was going to quit her job and do childcare they quickly inquired about having her watch Grey and that was when I met them. Jeff was a ray of sunshine and had the biggest heart. My mom spoke about them all the time and told me about their eldest son Alex and how Jeff was such a proud father of both boys. The joke was always whether or not I would love Jeff because he was an OPP officer and at the time I was with Toronto police. He would always inquire about my job and if ever I wanted to make the right choice and come to the better police service, as he would say. I eventually saw the light and that would be the joke between us. We shared many drinks and laughs together over the years. Jeff you were part of our family. You selflessly took care of my mom and stepdad over the years. I always felt so at ease knowing you lived across the street. My mom loved looking after Grey and of all the children she watched, he was her other grandson and he was like a sibling to my kids. One memory I will never forget is going to the Holstein rodeo together! What an incredible time to see you let loose, dance and enjoy your time with Kathleen. Even when things took a turn for the worst that night, you had my back. You took care of me and my mom and your genuine concern for her well being will never be forgotten. You are a true gem and your heart of gold was contagious. Your compassionate heart when my mom passed away is something my family and I will never forget. Kathleen, you and Jeff always ensured you checked in with my stepdad and I, often times dropping meals off or brining Grey over for a visit to put a smile on our face. Jeff, You raised two incredible young men in Alex and Grey, and the love you had for Kathleen was inspiring to watch grow. You will never be forgotten but will be missed in so many ways. I know my mom will be waiting in heaven with her arms open, and likely with a beer in her hand for you. You were both taken way too soon. Sending thoughts, prayers and love to you Kathleen, Alex and Grey. RIP Jeff. Xo
— Deb McClure, March 15, 2021
There are no words to express the tremendous loss our Policing Community is feeling. Army touched the lives of many, and is so very respected for so many reasons. I'm blessed to have had the privilege to work with him. My thoughts and prayers are with Army's family.
— Rayna Page, March 15, 2021
So sorry for your loss. Our thoughts with the entire Armstrong family during this difficult time.
— Kyle and Jenn Kanstein, March 15, 2021
Thinking of the Armstrong family today. Army was a wonderful man. Always had a smile on his face, kind words and made you feel important. He is someone I looked up to in policing. Sending love and prayers. The Gilberts.
— Katrina Rubinstein-Gilbert, March 15, 2021
We are so incredibly sad and sorry for your loss. It was a pleasure to spend time with Jeff during many tournaments abroad with lacrosse. Many "dad" sideline conversations between Jeff and Paul were exchanged and at the end of the day it was always about supporting their boy's and their love for the game. Our hearts are saddened and broken for the loss of an incredibly compassionate dad, father and friend. We are thinking of you all during this time - our deepest sympathizes and condolences. Rest In Peace Jeff - no pain, no sadness, no sorrow. Be among the angels of everlasting peace and happiness. You have been taken far too soon but we will remember you always and know that you will forever be watching over and protecting your family as you always have.
— Paul/Alana/Peyton/Nate, March 15, 2021
Thoughts and prayers from the Hill family (Carol's daughter) We are thinking of you.
— Kelly Hill, March 15, 2021
I first met Jeff when I visited Kathleen at their home. He was friendly, inviting and always happy to ensure that we had everything needed to feel at home. A few years later, I saw Jeff again at a birthday party for Grey as my daughter was invited to participate. The theme was "pirates." Jeff really was the life of the party, making sure everyone was having fun and the children were entertained! A few more years passed and when I lost my Dad, Kathleen showed up to deliver a dessert that Jeff had made for my family and I. It meant the world and I've never forgotten the kindness shown. I didn't know Jeff well however what I did gather on the few occasions I was in his company was that he proud of his family and he had a way of making you feel relaxed and welcomed. What I also know is that Jeff would have fought this wicked battle with everything he had as he wouldn't have wanted to leave his family. If I can give any kind of advice to Kathleen, Grey and Alex is this: know that he will be with you wherever you go. Things don't get "easier," they get "different" and as horrible it is to think that time will pass without him by your side, the signs he will send and memories that you will always have will help you get through this time day by day. I will always cherish and appreciate the charcuterie board Jeff made and will think of him and his family when we use it. May you ride peacefully Jeff and know you will be watching over your family. My sincerest condolences to all who knew and loved Jeff.
— Andrea Chantree King, March 15, 2021
Please accept my deepest condolences on the passing of Jeff. I had the privilege of working with "Army" during numerous investigation. He was truly one of the best police officers I have every worked with. I will always remember him for his caring nature, and his endless stories. You will be missed. Rest in Peace.
— Tony Martin, March 15, 2021
I never had the privilege of working with or knowing Jeff but as a member of the OPP I am sure we unknowingly crossed paths at some point. As a father of a 13yr old boy myself wanted to share this Dr. Seus poem with Alex and Gray. Your dad is beside you 24/7 boys. Always, Kevin Fleury. Congratulations! Today is your day. You're off to Great Places! You're off and away! You have brains in your head. You have feet in your shoes. You can steer yourself any direction you choose. You're on your own. And you know what you know. And YOU are the guy who'll decide where to go. You'll look up and down streets. Look 'em over with care. About some you will say, "I don't choose to go there." With your head full of brains and your shoes full of feet, you're too smart to go down any not-so-good street. And you may not find any you'll want to go down. In that case, of course, you'll head straight out of town. It's opener there in the wide open air. Out there things can happen and frequently do to people as brainy and footsy as you. And then things start to happen, don't worry. Don't stew. Just go right along. You'll start happening too. OH! THE PLACES YOU'LL GO! You'll be on y our way up! You'll be seeing great sights! You'll join the high fliers who soar to high heights. You won't lag behind, because you'll have the speed. You'll pass the whole gang and you'll soon take the lead. Wherever you fly, you'll be best of the best. Wherever you go, you will top all the rest. Except when you don't. Because, sometimes, you won't. I'm sorry to say so but, sadly, it's true that Bang-ups and Hang-ups can happen to you. You can get all hung up in a prickle-ly perch. And your gang will fly on. You'll be left in a Lurch. You'll come down from the Lurch with an unpleasant bump. And the chances are, then, that you'll be in a Slump. And when you're in a Slump, you're not in for much fun. Un-slumping yourself is not easily done. You will come to a place where the streets are not marked. Some windows are lighted. But mostly they're darked. A place you could sprain both your elbow and chin! Do you dare to stay out? Do you dare to go in? How much can you lose? How much can you win? And IF you go in, should you turn left or right... or right-and-three-quarters? Or, maybe, not quite? Or go around back and sneak in from behind? Simple it's not, I'm afraid you will find, for a mind-maker-upper to make up his mind. You can get so confused that you'll start in to race down long wiggled roads at a break-necking pace and grind on for miles cross weirdish wild space, headed, I fear, toward a most useless place. The Waiting Place... ...for people just waiting. Waiting for a train to go or a bus to come, or a plane to go or the mail to come, or the rain to go or the phone to ring, or the snow to snow or the waiting around for a Yes or No or waiting for their hair to grow. Everyone is just waiting. Waiting for the fish to bite or waiting for the wind to fly a kite or waiting around for Friday night or waiting, perhaps, for their Uncle Jake or a pot to boil, or a Better Break or a string of pearls, or a pair of pants or a wig with curls, or Another Chance. Everyone is just waiting. NO! That's not for you! Somehow you'll escape all that waiting and staying You'll find the bright places where Boom Bands are playing. With banner flip-flapping, once more you'll ride high! Ready for anything under the sky. Ready because you're that kind of a guy! Oh, the places you'll go! There is fun to be done! There are points to be scored. There are games to be won. And the magical things you can do with that ball will make you the winning-est winner of all. Fame! You'll be as famous as famous can be, with the whole wide world watching you win on TV. Except when they don't Because, sometimes they won't. I'm afraid that some times you'll play lonely games too. Games you can't win 'cause you'll play against you. All Alone! Whether you like it or not, Alone will be something you'll be quite a lot. And when you're alone, there's a very good chance you'll meet things that scare you right out of your pants. There are some, down the road between hither and yon, that can scare you so much you won't want to go on. But on you will go though the weather be foul. On you will go though your enemies prowl. On you will go though the Hakken-Kraks howl. Onward up many a frightening creek, though your arms may get sore and your sneakers may leak. On and on you will hike, And I know you'll hike far and face up to your problems whatever they are. You'll get mixed up, of course, as you already know. You'll get mixed up with many strange birds as you go. So be sure when you step. Step with care and great tact and remember that Life's a Great Balancing Act. Just never foget to be dexterous and deft. And never mix up your right foot with your left. And will you succeed? Yes! You will, indeed! (98 and 3/4 percent guaranteed.) KID, YOU'LL MOVE MOUNTAINS! So... be your name Buxbaum or Bixby or Bray or Mordecai Ali Van Allen O'Shea, You're off the Great Places! Today is your day! Your mountain is waiting. So...get on your way!
— Kevin Fleury, March 15, 2021
To all the Armstrong family we send our thoughts and prayers at this sad time. RIP Jeff
— Ted & Donna Peacock, March 15, 2021
Kathy, Grey and Alex - It has been a very long time and you may not remember me, as Jeff's first Sergeant in the OPP I was extremely proud of him. He was very good, had common sense, a great way with people and conducted himself with integrity and empathy. The world is smaller without him. I can not imagine your loss.
— Allen & Cindy Gray, March 15, 2021
Kathy, Grey & Alex, Our deepest condolences on the passing of Jeff. We are so very grateful to have had the opportunity to become friends through our boys passion for lacrosse. Jeff was such a kind person, one who we always looked forward to catching up with on the fields and hanging out together during our many tournaments in the US. I hold on to the wonderful memories together like Virginia Beach, Florida and winning the I90 cup. No words can express the sorrow we feel for you but hope that loving memories of Jeff will bring peace, comfort and strength.
— Jenny, Sergio & Christopher, March 14, 2021
Just over 10 years ago we got the pleasure to meet Jeff at a Lacrosse practise in Arthur . He offered to help coach a group of kids that had never played the game before. From that point on we collected enough memories to fill a book of all the stupid stuff kids and parents will do playing sports. From bikini gate to peach fuzz and the unbelievable pride we felt watching these boys grow up. I was honoured to have Jeff help me on the bench but more honoured to be able to say he was a friend. Jeff was an amazing person always putting others first right to the end. He will be missed every day, until we meet again bud.
— Dave Fowlie, March 14, 2021
Kathleen, Alex and Grey - There are no words to express my sadness in hearing of Jeff's passing. Sending our deepest condolences to you all and your extended family. I smile when I remember one of the first times meeting Jeff. He stopped in to the office to drop off coffee - this man with big bushy beard appeared with coffees and I had no idea who this person was and why would he be bringing me coffee - it was such a change from the last time I'd seen him. It brings a smile remembering that day. Jeff was such a good hearted soul and loved all of you so much - of that I have no doubt. He will always be with you. There is a favourite quote from Winnie the Pooh by A.A. Milne "If there ever is a tomorrow when we're not together, there is something you must always remember; you are braver than you believe, stronger than you seem, and smarter than you think. But the most important thing is, even if we're apart, I will always be with you." Be kind to yourselves and each other. Sending much love to you all.
— Lisa and John kenny, March 14, 2021