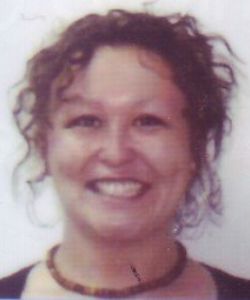 Boujena Taillon
June 28, 2008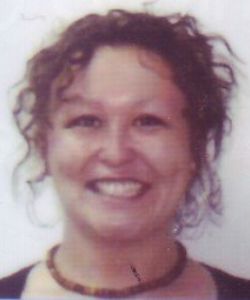 Taillon, Boujena; Suddenly in Hanover as the result of an accident on Saturday June 28, 2008. Boujena Ray Taillon of Ayton in her 31st year. Cherished mother of Majeska Taillon. Loved daughter of Connie Rundle of Guelph and Jeff Rundle & Shelley Gamble of Normanby Township. Loving sister of Nicole Panos & husband Matt of Durham, Nathan Castle & wife Crystal of Oro and Julia Rundle of Normanby Township. Dear granddaughter of Eileen Taillon of Guelph, the late Leo Taillon, Eleanor'Bud' Rundle of Arthur Township and Mike Rundle & Kaye of Mount Forest. Aunt of Eshan, Olea, Asha, Severan and Ezerah. Boujena will be sadly missed by the Taillon, Rundle and March families. Friends called at the Hendrick Funeral Home, Mount Forest on Thursday from 2:00 to 4:00 & 7:00 to 9:00p.m. Funeral service was held at the Mount Forest United Church on Friday July 4th at 11:00a.m. Cremation followed. Memorial donations in memory of Boujena to the Majeska Taillon Trust Fund would be appreciated.
Condolences
I used to be a friend and roommate to Bouj, but I moved away from Guelph back in 1998 and had been trying to find her for the past 5years through facebook etc. Not sure what made me think of her again today, but upon looking for her I see that sadly she has left us. I never had the privilege of meeting her daughter, but I am certain Bouj's light shines through her. So sad to hear such a radiant woman had to leave us way too early.
— Rachel Brooks, January 2, 2015
Dear Connie, Boujie was my best friend in the entire world. She still is. She is still with me all the time. I'm really sorry for you and Majeska and Jeff and Nicole. I love all of you very much and wish that Boujie was here to spread her laughter and love. Even though I am sad, and we are all sad, I try to smile and laugh as much as possible...and when I do, I know it's Boujie speaking through me :) I think if we all try to laugh and smile, Boujie will always be with us.
— Mark Weiser, June 20, 2012
My sister Boujie and I looked every bit like sisters. We delighted in all the similarities we shared together, and with our dad and that branch of the tree. Boujie said, having such an identical looking sister was "like watching (herself) live another, completely different life". Like having her own parallel universe. Saying goodbye to Boujie, I also lost the "other life, the parallel universe" that I lived through her. Boujie you were glorious... Youngest daughter of our late father, Bobby March, he adored Boujena, and he sadly died with heart broken when she was 6. I imagine the joyous embrace when they were reunited. Cherished granddaughter of the late Peter and Margaret March, they too mourned the earlier loss of Boujena in our lives every day. Gone but never forgotten. After her Grandpa March died, her grandmother left thousands of dollars to Boujena in a final message of love. Again, I imagine a reunion, our grandmother fiercely hugging a wondrous delight: a 60yr old younger version of herself, my sister Boujena.
— Catherine March, July 7, 2008
My deepest sympathy goes out to Bouj's family and her friends. I am at a loss for words. Bouj will always be remembered for her wonderful personality and very caring heart. She will be greatly missed by all who knew her. Again my sympathy to her family, especially her daughter Majeska.
— Cara Daniels, July 5, 2008
I am so very sorry for your loss my heart goes out to you Jeff and the rest of the family. I use to be a Schulz you know my mom Maria Schulz . Take care of her little girl she is going to need everyone real bad now.
— Ingrid Graham, July 4, 2008
Majeska is such a loving, cute litte girl, that I know she is going to be a delight for one of you to take care of. Her Mom did a good job in just a few short years.
— , January 1, 2010
My most heartfelt sympathy goes out to the family and friends of Boujena Taillon. I met this fabulous woman only once and will never forget the beauty of her inner light. As the grandmother of Boujena's niece, maggie and nephew, Sonnie, I will remember to speak to them joyously of my memory of her. Susan Labatte
— susan labatte, July 3, 2008
My dear freind Connie. Words fail me on how I can comfort you at this time. You are in my prayers day & night. As you know "God gives & God takes away" Just keep your Faith & He will direct your path. love & Prayers Ruth Curry of Dublin.
— ruth curry, July 3, 2008
You are in our minds and our hearts today and always. Boujena's smile will last an eternity. Sandy and Gary
— Sandy Dempsey, July 3, 2008
Jeff,Nicole, Connie and your families, I am sorry to hear about bouj. She was always one to smile and laugh and bring happiness where ever she went. Ever since she was a child, she has brought joy to those around her and her presence will be missed by all who were touched by her. My thoughts and prayers are with all of you.
— Dawn MacKay, July 3, 2008
To my Sister Connie and her family. I wish to say how sorry I am to hear about Boujena's death, and my love and prayers are with you all a this time. I hope you understand that it is a long way for me to travel and to make it home for her funeral,as much as I would like to be there for you at this time, but I think of you both everyday and will be in touch with you once the funeral is over. God Bless. All my Love Lorrie & Family.
— Lorrie Weiler, July 3, 2008
Dear Connie, Maureen saw the obituary in the k-w record and phoned me. We knew that Boujena was your baby. I can see from her picture that we would have loved to have met her, that beautiful smile and spark. Your whole family is in our thoughts and prayers at this tragic part of your journey. love the ferraro's.
— , January 1, 2010
Dearest Connie, It is with very heavy hearts and sadness that we cross the years of time to connect with you. So very, very sorry to hear about the loss of your beautiful daughter. May you find comfort with your family. With love and prayers, your old family and friends, Reen, Johnny, Greg and Chris.
— Maureen, John, Greg and Chris Ferraro, July 2, 2008
Our hearts go out to you with the loss of such a beautiful girl so full of life. We only knew her for a short time but she left an impression of life and joy with us. We are truly sadden for the loss of your daughter and family member
— tony and sue varriano, July 2, 2008
Connie and family we are so sorry to hear of your loss. Our thoughts and prayers are with you at this time. Please keep the faith and you will get through this "One Day at a Time". Love from Donna & Robert
— Donna & Robert Keating, July 2, 2008
I would like too extend my condolences too Bouj's family, on behalf of my staff and I . Bouj will be missed by everyone who knew her for her laughter and fun and especially her personality. She brought a load of laughter too us all. We missed her when she left our staff and often talk about the fun things she did for customers and ourselves.
— Gloria Watson (Stoneys Restaurant), July 1, 2008
Dear Connie and family. I am so saddened by the news of your loss of Boujena. My heart goes out to you at this time. May the good Lord bless you and keep you well in your times of need. A wonderful child hath gone Heaven bound. No sweeter love on this earth could be found. Cherish the moments ,The memories and love. For her spirit flies free like the great morning dove. May she rest in peace in the loving arms of our Lord e're more Amen. William J. (Billie) MacNeil..
— Bill MacNeil, July 1, 2008
I want to extend my condolences to Bouj's family. She was a wonderful person and a fantastic friend. She had a heart of gold, I will miss her terribly. I am so sorry for your loss.
— Michelle Downs, July 1, 2008
My thoughts and prayers have been with you every second since I heard the news. Bouj was a cherished friend and you have my deepest sympathies. It is a great loss and I am so very sorry.
— Nicole McDonald, June 30, 2008
I am so sorry for the loss of a wonderful person! she will be missed! my thoughts and prayers are with you and hopefully her daughter will be taken care of and reminded of her wonderful mother!
— Terry Carter (Padfield), June 30, 2008
Dear Jeff and families: I would like to extend my condolences to your families on behalf our family on the sudden death of your daughter Boujena. Losing a love one is always devastating, but to lose a child is especially hard. Sincerely Ron and Pat Brogna and family
— Ron and Pat Brogna, June 30, 2008