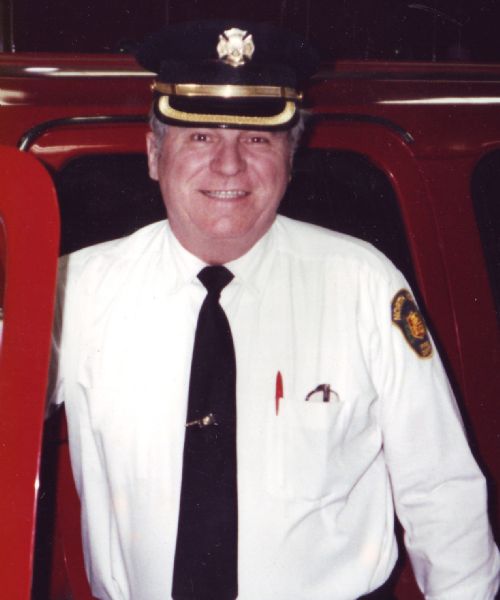 Harry Stubbs
November 15, 2007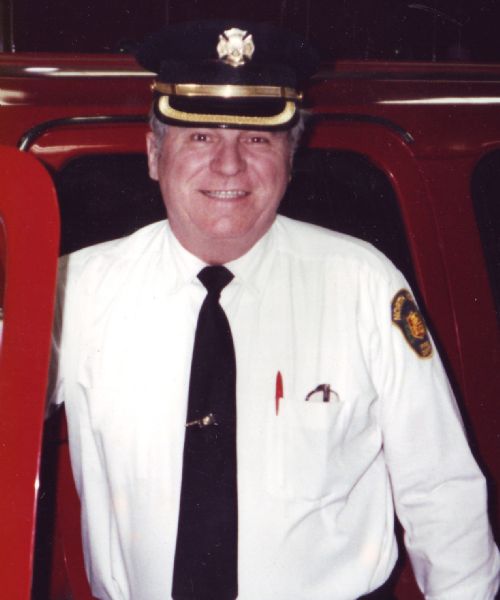 Stubbs, Harry'Hap'; at Louise Marshall Hospital, Mount Forest on Thursday November 15, 2007. Harry'Hap' Keith Stubbs of Mount Forest in his 74th year. Beloved husband of Gladys (Coates) Stubbs. Loved father of Harry Stubbs & wife Kathy of Mount Forest, Wayne Stubbs & wife Ruth of RR #2, Holstein, Richard Stubbs & partner Terri of Conn, Kenny Stubbs & wife Catherine of Barrie and Julie Gordon & husband Frank of RR #2, Holstein. Loving grandfather to his many grandchildren and great grandchildren. Dear brother of John Stubbs & wife Elsie of Edmonton. Predeceased by his brother Duke Stubbs and wife Norma. Hap served with the North York Fire Department for 35 years retiring as Acting Platoon Chief in 1993. Friends may call at the Hendrick Funeral Home, Mount Forest on Saturday from 7:00 to 9:00p.m. and Sunday from 2:00 to 4:00 & 7:00 to 9:00p.m. Funeral service will be held at First Baptist Church, Mount Forest on Monday November 19th at 11:00a.m. Interment at Mount Forest Cemetery. Memorial donations to Louise Marshall Hospital, Mount Forest would be appreciated by the family. On line condolences may be made at www.hendrickfuneralhome.com
Condolences
I can't believe it has almost been a year. I miss you as much as if you just left yesterday. julie
— Julie Gordon, October 8, 2008
Death leaves a heartache that no one can heal. Love leaves a memory that no one can steal. And he left us with so much Love. Susan and Don
— Susan Derkoch and Don deForest, December 9, 2007
GRANDPA'S MESSAGE TO US I AM ALWAYS WITH YOU When I am gone, release me, let me go. I have so many things to see and do, You mustn't tie yourself to me with too many tears, but be thankful we had so many good years. I gave you my love, and you can only guess how much you've given me in happiness. I thank you for the love that you have shown, but now it is time I travelled alone. So grieve for me a while, if grieve you must, then let your grieve be comforted by trust. That it is only for a while that we must part, So treasure the memories withing your heart. I wont be far away for life goes on, and if you need me, call and I will come. Though you can't see or touch me, I will be near and if you listen with your heart, you'll hear all my love around you so soft and clear. And then, when you come this way alone, I'll greet you with a smile and a "WELCOME HOME". He meant the world to me and I will miss him greatly. He will always be my guiding light and inspiration. I hope I will be able to accomplish even a fraction of all the greatness that he has achieved in his lifetime. Your loving grandson, Darryl
— Darryl Stubbs, November 20, 2007
Dad Your Great smile, generosity, wisdom, and fairness will surely be missed. Your were truly admired and respected by All you touched. You will forever have a special place in our hearts and our memories. Sent to you with unconditional Love from your Baby Boy and his wonderful Family. Gods Peace & God Bless.
— Kenneth, Catherine, Kristopher, Nicholas, Nathaniel, Benjamin, Daniel, November 20, 2007
Gladys and family it is with deep sorrow that on the passing of Hap that I send my condolences to you and your family. I also rejoice that Hap is no longer in pain but is in the glory of our Lord and Savior Jesus Christ. May you all be blessed with this knowledge.
— Thomas W. Bell, November 19, 2007
To the Stubbs' family, Please accept our sincere condolences from my family to yours. Our thoughts and prayers are with all of you. God bless, The Lauzon family
— Jacques Lauzon, November 19, 2007
Dad your memories will live on forever and we will miss you always.
— julie,frank,kailey,dani, and tanner, November 19, 2007
Gladys and family May god wrap you in his arms to help you through your grief. Hap was always so happy and cheerful, and a hero to his grandson Darryl. I am so sorry for your loss.
— Debbie Ferguson, November 18, 2007
"Do not stand at my grave and weep. I am not there. I do not sleep I am a thousand winds that swiftly blow. I am the diamond glint on newly fallen snow. I am the sunlight on ripened grain. I am the soft and gentle autumn rain When you wake from sleep in the early morning hush, I am the swift, uplifting rush of quiet birds in circling flight. I am the soft, starlight at night. Do not stand at my grave and weep. I am not there. I do not sleep." May we charish the everlasting memories we hold inside; may we share the memories with friends, and loved ones; may we always remember, and let our children, and children's children know of the man so many love; and may he always live inside of us, as he will always be in our hearts, our memories, and our prayers.
— Samantha, Tyler, Dakota and Cheyenne, November 18, 2007
Love is Something so Divine, Description would make it less; 'T is what i feel but can't define 'T is what I know but cant express Love you Grandpa
— Bonnie Stubbs, November 18, 2007
HE Was A Special Man Who Will Be Sadly Missed, He Touched Alot Of Peoples Lives, & I Am Very Lucky To Have Known Such A Wonderful Man.
— Florence Sprague & William Collingridge, November 17, 2007
Gladys, Our thoughts are with you at this time of sorrow. May the memories & joy you hold grow within you & bring you strength. Hap will be sadly missed. May he rest in peace.
— Cathy & Mike, November 17, 2007
I was very blessed to have known Hap growing up as a youngster. He was always full of wisdom and had a smile from ear to ear. I can't remember a time not seeing him entranced in a puzzle each time I'd walk in the door. I'll always remember his kindness and generosity.
— Penny Santa-Barbara (Hitchcock), November 17, 2007
Garth, Andrew, and I want to send our deepest sympathy to you and your family. The last few days I have been thinking about when I was young and played at you home they were fun times. Thank you. Love Andrea, Garth, and Andrew
— Andrea Marsden (Newton), November 16, 2007
To Gladys & Family, We would like to extend our deepest sympathies to you at this time of sadness. Our hearts are with you in this moment, as yours have been with us in the past. You have always been family in our hearts. We are overwhelmed with such happy memories of our times spent with Hap, it's a treasure he gave us that we will cherish forever. God Bless Love Barb, John, Krizz, Jennifer, and Britney Bayley
— John Bayley, November 16, 2007
Gladys, I wanted to send you my condolences and let you know my thoughts and prayers are with you. Hap was a wonderful man with a gentle spirit, he will be dearly missed. God Bless, Julia
— Julia Simmons, November 16, 2007
Take comfort from the friends who hold you in their thoughts and remember that we never lose our loved ones while they remain in our heart. May loving memories ease your loss and bring you comfort. with love Marion and Pierre
— Marion and Pierre Dugas, November 16, 2007
Gladys and family I would like you to know that you have my sincere sympathy at this time. Hap was a wonderful man and you will have a lot of beautiful memories of days gone by. May God strengthen you in the days to come and draw you closer to him.
— Mary Hunter, November 15, 2007