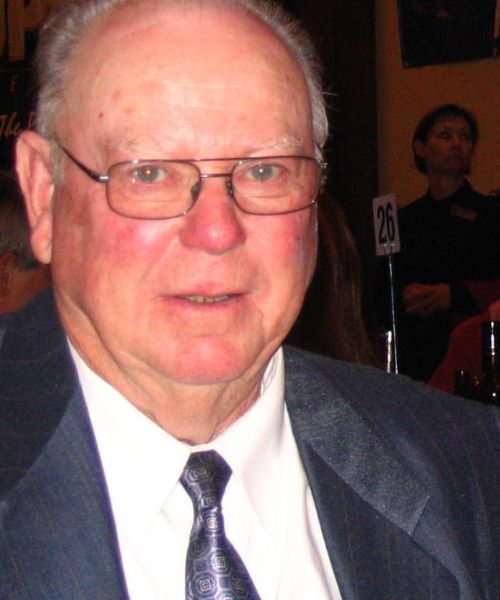 Kenneth Streeter
July 4, 2010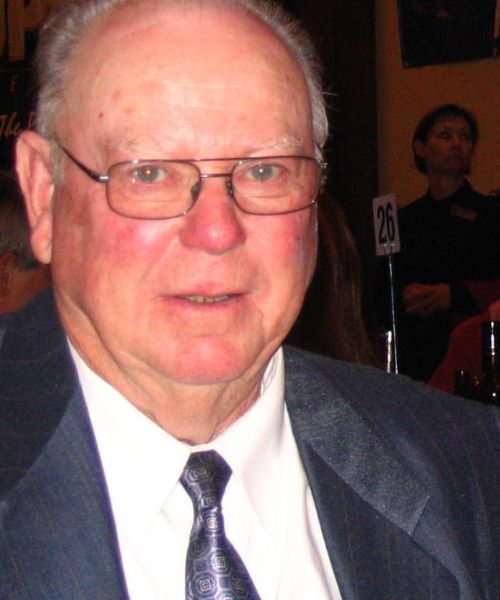 Streeter, Kenneth; Passed away suddenly on Sunday July 4, 2010 in his 76th year. Kenneth Harry'Ken' Streeter of RR #3, Mount Forest. Beloved husband, partner and friend of Marilyn (Scott) Streeter, his dear wife of 49 years. He will be lovingly remembered forever by his son Carlton'Carlie' Streeter and his grandson Kenneth'Kenny' Junior. He will be sadly missed by Terry Streeter & his wife Wendy and their children Billie Lee, Randy and Shawn. He will always be remembered by his sisters Shirley & her husband Stanley Freeland of Palmerston, Betty Leader of Mount Forest, Ruby Bridle & Tom Yake of Mount Forest, Ivy & her husband Charles Leith of Clifford, Elva Streeter of London, Linda Durin of Kitchener and by his brother Walter'Rusty' Streeter of Palmerston. He will also be lovingly remembered by his sister-in-law Linda Scott-Kidd & her husband Allan Kidd of Peterborough. Uncle Ken will be sadly missed by his many nieces and nephews. He is predeceased by his parents Walter & Lenora Streeter, mother & father-in-law Roland & Vera Scott, sisters Marion Biernes and Marjorie Liesemer and brothers-in-law Garry Scott, Mike Leader and Gordon Liesemer. Friends and family are invited to share memories of Ken during visitation at the Hendrick Funeral Home, Mount Forest on Wednesday from 2:00 to 4:00 & 7:00 to 9:00p.m. A celebration of Ken 's life will be held at the Hendrick Funeral Home on Thursday July 8th at 2:00p.m. Interment at Mount Forest Cemetery. Memorial donations to the Heart & Stroke Foundation or to the charity of one 's choice would be appreciated by the family. On line condolences may be made at www.hendrickfuneralhome.com
Condolences
Marilyn, Please accept my condolences. I didn't know Ken really well, however I spent enough time with him to know he was a really great man, and I wish I would have had the opportunity to get to know him better. Although this is a diffiuclt time for you and your family, please know that you have a lot of friends that will support you through this. Sincerely, Javan
— Javan Buratynski, July 12, 2010
Hi Marilyn. I was very surprised and sad to hear about Ken. I'm sure he will be appreciated now more than ever. Sincerely, Quinn
— Quinn Buratynski, July 12, 2010
Condolences to you Marilyn & your family. Sorry for your sudden loss. May your strength prevail to help you through this difficult time. Pennie and Ron Wilhelm. (Cobourg ON)
— Pennie and Ron Wilhelm, July 10, 2010
To Ruby, Betty & Family Sorry for your loss. My thoughts and prayers are with you Ron
— Ron Blair, July 8, 2010
Marilyn, Carlie and Kenny. such a shock to hear the news We will all miss chatting with ken an will keep you in our thoughts and prayers jenny,Hetty,Ed,kim, marina and Darren
— the Meulenbelt\, July 8, 2010
Sending our deepest sympathy to you Marilyn, Carlie and Kenny, in regards to the loss of a Husband, Father and Grandfather. Ken will be greatly missed by all. Sincerely Bill, Pauline, Wayne, Melinda, Hailey and Travis
— The Webers, July 7, 2010
Dear Marilyn, Carlie and Kenny, I was sad to hear of the Ken's passing, " the last of the good ones from the 12th line". I have so many happy memories of Ken, Keith, Norman, Grant and Dad, I can't believe they are all gone now. My heart aches for you Marilyn and for the loss of Kenny's Grampa, his bestest Friend. Shirley
— Shirley (Ash) Korell, July 7, 2010
We were very sorry to hear of the sudden passing of Ken. Our thoughts & prayers are with you! Hold each other close, and seek solace with those who love and care about you.
— Ted & Carolin Craine, July 6, 2010
Condolences to you Marilyn & your family. Sorry for your sudden loss from the Owen Sound EastSide Snowmobile Club
— Club President: John Kreuzer, July 5, 2010
Marilyn, My heartfelt condolences to you and your family at this very difficult time. I can't even begin to imagine what you're going through but know that you are in my thoughts and prayers.
— Iris Laycock, July 5, 2010