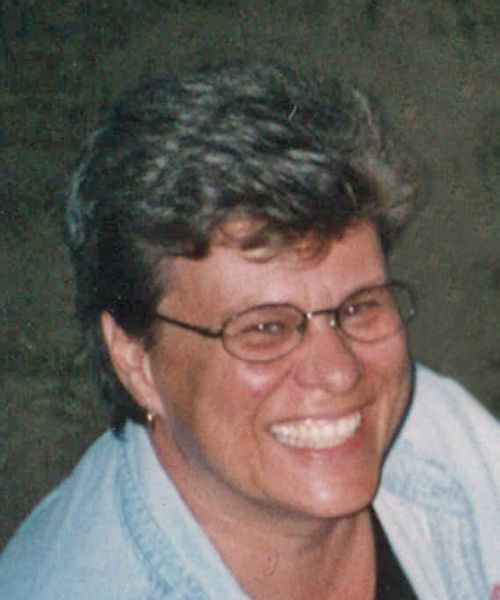 Alison Palleschi
February 17, 2021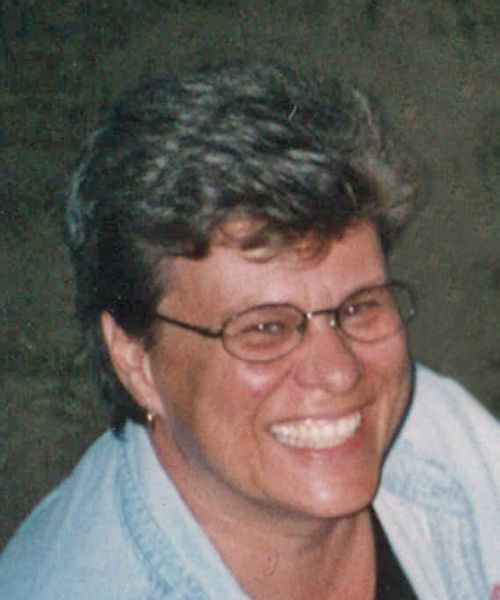 PALLESCHI, Alison – After a brief illness, passed away peacefully at Guelph General Hospital on Wednesday, February 17th, 2021 in her 64th year.  Beloved wife of Peter Palleschi for 33 years.  Loving mother of Blake Palleschi.  Dear sister of Wendy (Glenn), Terry, Don (Lori), and the late Kevin (Debbie).  Remembered by her dear friend Liz (Colin).  Alison was a long-time employee of RBC.  She loved gardening, baking, reading and the Toronto Blue Jays.  She will be dearly missed by her family, friends and former colleagues.  A celebration of life service will be held when we can gather together safely.  In lieu of donations, please plant a flower in your garden in memory of Alison.  Arrangements entrusted to the England Funeral Home, Mount Forest.
Condolences
Pete & Blake - we are so sorry for your loss. We were lucky to meet both you and Alison a couple of years ago. Our laughs we shared at our BBQ rib night will not be forgotten. Hugs to both of you. Love, Mike, Leanne & Blair Truska
— Leanne Taylor-Truska, March 9, 2021
Pete and Blake I just found out about Alison's passing and I am so sorry for your loss. Alison was a wonderful, vibrant soul who made a difference to everyone she touched. It was truly my pleasure to have met Alison during my time at RBC, but an even greater gift when she became a friend outside of the bank. Although we have not seen each other in some time, I will always think of her as one of those special people that left a beautiful imprint on my heart. God Bless xo
— Pat Smolak (Davis), March 1, 2021
Peter and Blake, we are so very sorry for your loss. Alison was one of a kind. I worked very closely with her for many years and have very fond memories. She was so dedicated to both her family and her work and was passionate about her RBC teams and always doing the right thing. She was compassionate and always made you feel that she cared. I think of her often and was shocked to hear this news. It is a true tragedy to lose her so soon. There must be a need for her kind sole up above. Our sincerest condolences to you both and the whole family.
— Joanne & Dave Chabot, February 23, 2021
Pete and Blake, we are so sorry to hear of Alison's passing. Our deepest condolences to the family and our thoughts and prayers are with you during this difficult time. Brad & Jean
— Brad & Jean Spence, February 22, 2021
My Thoughts and Prayers go out to the Palleschi Family at this time of lose. Bill Hill.
— Bill Hill, February 21, 2021
We will miss Alison terribly. We will miss her smile, her laugh, her love. Alison , you left us way too soon. Watch over Peter and Blake. You will be forever in our hearts. Patsy, Jean-Pierre, Alain, Christelle, Béatrice and Eric Mainguy.
— Patricia Palleschi Mainguy, February 21, 2021
Pete, Blake and family. I was shocked to hear the very sad news of Alison's passing yesterday. I first met Alison in 1982 when I came to work at Yonge and Shepard branch. Over the years our RBC paths crossed multiple times culminating in her coming to work with me at the HR Service Centre where she stayed until retirement. Alison was a beautiful person, smart as a whip, funny, caring and a great friend to me. We shared many laughs and a few tears during our friendship. She loved you both so very much and was so proud of her boys. It is hard to believe she is gone so young and it breaks my heart. If there is a service at some future date, I would be honoured to attend. I will certainly plant a perennial in my garden this spring to honour her. I valued her friendship and feel the world is a bit sadder without her presence.
— Sheila MacDonald, February 20, 2021
Our SIL trips will never be the same. Will miss you Our Sista. Doug and I are sending our deepest sympathies to Alison's family wishing them to remember all the good memories. Our hearts and support go out to Peter and Blake. With love always Brenda and Doug.
— Doug and Brenda Ferguson, February 20, 2021
Peter and Blake, My thoughts and prayers are with you in your time of sorrow. Love, Shelley
— Shelley Gaudet, February 20, 2021
Pete and Blake We are so very sorry to hear this sad news. Our thoughts are with you both during this difficult time! Love Keith and Tracey
— Tracey and Keith Cogswell, February 19, 2021
So very, very sorry to hear about the passing of Alison. I will always remember her kind heart, loving soul, her beautiful smile and her amazing laugh. May God encircle all of you with his love and support during this very difficult time. Peter and Blake, I send you my love and may the memories of Alison bring smiles to your faces and a warm hug to your hearts. Love, Anne Marie, Keith, Adrienne, Erin and Kevin Parsons
— Parsons Family, February 19, 2021
Pete and Blake, Sending my deepest condolences and keeping you in my thoughts and prayers. Big hugs, Marie
— Marie Plume, February 19, 2021