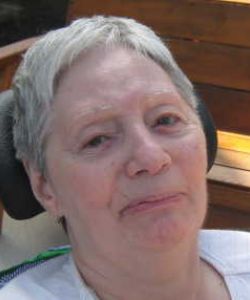 Margaret Shaw
January 3, 2011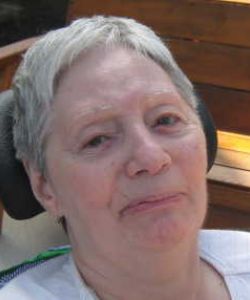 Shaw, Margaret; at Saugeen Valley Nursing Centre, Mount Forest on Monday January 3, 2011. Margaret Mary (Sheehy) Shaw of Mount Forest in her 61st year. Beloved wife of Roy Shaw. Loved mother of Jason Shaw & wife Vicki of Conn and Jodie Shaw & Christopher Knowles of Kitchener. Loving grandmother of Bryce, Kalyx and Evan Shaw and Owen Knowles. Dear sister of Jim Sheehy & wife Peggy of Fergus, Donna Morris & husband Jack of Mount Forest, Debbie Langdon & husband Dale of West Luther Township and Darlene Rice & husband Jay of Mount Forest. Sister-in-law of Edgar Shaw & wife Marlene of Holstein, Kathleen Miller of Arthur and Donna Shaw of Mount Forest. Survived also by her many nieces, nephews and their families. Predeceased by parents Stafford & Helen Sheehy and brothers-in-law Alvin and Lorne Shaw and Don Miller. Friends may call at the England Funeral Home, Mount Forest (formerly Hendrick Funeral Home) on Wednesday from 2:00 to 4:00 & 7:00 to 9:00p.m. A Prayer Vigil will be held on Wednesday at 4:00p.m. Funeral Mass will be celebrated at St. Mary of the Purification Church, Mount Forest on Thursday January 6th at 11:00a.m. Spring interment at Sacred Heart Cemetery, Kenilworth. Memorial donations to the MS Society or charity of one 's choice would be appreciated by the family. On line condolences may be made at www.englandfuneralhome.com
Condolences
May friends comfort you, Faith uphold you, Loving memories heal your heart, With heartfelt sympathy From David Tooley and Family
— David Tooley, January 5, 2011
To Roy, Jason&Jody &all the Sheehy family. So sorry to hear of Marg's passing, my thoughts and prayers are with you all at this sad time. May God bless you all. A friend Barb Clayton
— Barb Clayton, January 5, 2011
Dear Roy and Family I am sorry to hear of the passing of Margaret. I have many fond memories of Margaret and the time we spend together while she was at home and the numerous song we sang. Margaret with be deeply missed. Thoughts and prayers are with you and your family at this time. Sherry Allen(Copland)
— Sherry Allen, January 5, 2011
Dear Roy & the Shaw & Sheehy families: It was with great sadness that I learned of the passing of Margaret. Although it has been many years since I had seen her, I have always been kept up-to-date with the people and the happenings in and around the Kenilworth area by my family who still live there. I know that Margaret has struggled for many years with her illness and that she had the love and support of a good husband and family. ~ We shared some very happy times together at Sacred Heart School more years ago than I care to remember. It was a wonderful time and I will always cherish those memories. ~ I am sure that Margaret is now in a place that she will find peace and rest without infirmities. She so rightfully deserves it. ~ My condolences to all the family and may God bless you. Sincerely Florence Sullivan (Dinneen)
— Florence Sullivan (Dinneen), January 4, 2011
I am sorry to hear of the passing of Margret.I have not seen her in a long time but always have fond memories of her and her family on the farm My sincere condolences to Roy and family
— John Evans, January 4, 2011
Dear Roy and Family, I was so saddened to hear of the passing of Margaret. I have fond memories of Margaret on your farm. I will always remember her warm smile and kind way of being. My prayers and thoughts are with you, as you begin your healing journey. Sincerely, Joan Wallingford (Epoch)
— Joan Wallingford (Epoch), January 4, 2011
Roy and Families, My sincere condolences on the passing of Margaret. May you find comfort and peace in the fond memories you share. She will be deeply missed. Sincerely, Anne Colontino (Epoch)
— Anne Colontino ( Epoch), January 4, 2011
To Jim Sheehy and family. Sorry to hear of your loss. My thoughts are with you at this time. Has been a not so great time for your family with the passing of your mother, hoping you get the strength and support at this time. Bill Macdonald.
— Bill Macdonald, January 4, 2011
Roy,Jason,Jodie and the all the family. I don't know where to start but you know Marg and I were very close. We had alot of good times together. I was happy to have her as my bridesmaid and proud to be her bridemaid. Roy I'm happy to say you and Marg are my son's Godparents and my I say I'm proud to be Jason's Godmother. We have alot of good memories together. I just wish I could have had more time with Marg but you and I know she is in a better place now. I'm sure she is with her Mom and Dad and Bill and they are having a party in Heaven with all the others. Thoughts and prayers are with you all! Love Ruth and family.
— Ruth Schmidt, January 3, 2011
Roy and family..........I'm so sorry to hear of Marg's passing.She has had a long and hard struggle, which she did not deserve.You keep talking about the good memories, and times that you all shared, and it will help a little. I will have you in my thoughts and prayers. Sheila
— Sheila Hamilton, January 3, 2011