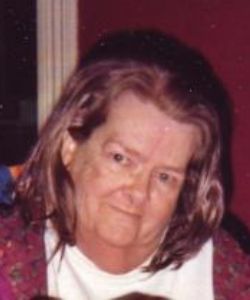 Beverley Santaw
January 20, 2007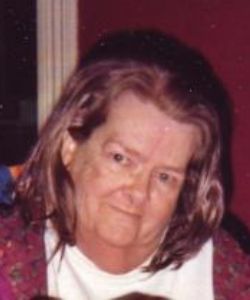 Santaw, Beverley; at her home in Mount Forest, Ontario on Saturday January 20, 2007. Beverely Ann (Mitchell) Santaw in her 71st year. Beloved wife of Edward Santaw. Loved mother of Debby Santaw & Michael of Orangeville, Mitch Santaw & wife Heather of Tottenham, Derrick Santaw & wife Shelley of Mount Forest and Darlene Santaw & Mark of Whitby. Loving grandmother of Sean, Crystal, Christopher, Brandon, Melanie, Victoria, Rebecca and Rachel & her husband Thomas. Great grandmother of Andrew, Aidan and Ella. Dear sister of Loretta Fure & husband Raymond of Innisfil and Doug Mitchell & Maggie of Mississauga. Predeceased by brother Charles Mitchell. Cremation has taken place. A private family graveside service will be held. Memorial donations to the Louise Marshall Hospital, Mount Forest would be appreciated by the family. On line condolences may be made at www.hendrickfuneralhome.com
Condolences
We are very sorry to hear of the passing of Beverly Santaw. Our deep and sincere condolences go to Ed and Debbie, and to the other Santaw family members.
— Jane and Hartley Mc Mahon, January 1, 2010
Hi Mr. Santaw (A.K.A. Dad), I am very sorry to hear about your loss. I wish there were some way I could make you and your family feel better, but I know only time will do that. I want you to know you are always in my thoughts and heart. Love Donna xo
— Donna Bowmer-Rossi, January 1, 2010
I'll miss your eyes, I'll miss your face, I'll miss your smile, Your warm embrace. I'll miss the times we spent together to share a chat and giggle. They're gone for now but not forgotten. So long mom, this is not good bye, We'll visit again on the other side For another chat and giggle. I love you mom, rest in peace Love Debby, Michael and Sean
— Debby Santaw, January 1, 2010
A strong Woman with A Refreshing No nonsense attitude and to the point . She will be sadly missed .
— Gary, January 1, 2010
Edward and family. Sorry to hear of your loss. Please accept our deepest sympathy . Our prayers are with you and your family. Lorna & Royal
— Lorna & Royal Lamothe, January 1, 2010
Derrick & Shelley, our deepest sympathy to you and your family. You are in our thoughts. Dawn & Frank.
— Dawn Ewanyshyn, January 1, 2010
Darlene, please accept our deepest sympathy's to you and your family on your lost. Thinking of you, Andrea, Mark, Audrey, Virginia, Mary, Ash.
— DTC Dept, January 1, 2010
You are a special lady and a wonderful Grandmother. Your strengths will live on in every one of your Grandchildren. Your wisdom will live on in every life you have touched. The skies have opened and embraced a special Angel. You will forever be in our hearts..... always in my heart.
— Shelley Santaw, January 1, 2010
I,M sorrow for your lost,iknow there is no words thatcan express the feeling of lost,you will all be in my prayers.Iwill miss my friend but i know i will see her again one day.Love you all.Jeannine and Jim
— JEANNINE WARD&JIM WALRAVE, January 1, 2010
In times like these, the only thing our family can do is band together and lean on each other for support and love. In my mind, that is how my Nannie would have wanted it to be. She will be deeply missed and always remembered. The time we had together may have been brief, but those moments are filled with loving memories that I will cherish always.
— Crystal Santaw, January 1, 2010
My heart and love are with you in this time of sorrow. Bev was a special lady and I will miss her. If there is anything I can do, please call.
— Mel, January 1, 2010
Love is 51 years of marriage and seeing your dad sit faithfully by my mom each and everyday while she was in the hospital. Then take her home and be with her for her final days. Love is also being with her when you see your mom take her last few breaths and tell her goodbye with a kiss and have he nod yes to you.
— Derrick, January 1, 2010
To Derrick and family. Please know my thoughts are with you in the passing of your mom. She will always be with you and is at peace now. Lynne Kelowna, BC Canada
— Lynne H, January 1, 2010
Our deepest sympathy in your loss, to you Edward and all the family, our thoughts and our prayers are with you. Yvette, Lise & Robert
— Yvette Byford, Robert Marsh &Lise Barrette, January 1, 2010
Ed and family, Very sorry for your loss but I'm sure she was comforted by having the family so close by and lovingly attending her. Take great comfort in all the wonderful memories you have of each other. All the very best!
— Kate Wick (Bayshore nurse), January 1, 2010
im am so sorry for your loss . she sounded like a really nice lady and wish i could have met her. take care . i know i live far away but if there is anything i can do please let me know. Shannon Groothousen
— Shannon Groothousen and family, January 1, 2010
Life goes on. Each and everyone one of us that your life has touched along the way was for a reason, and one day we will all come to realize that meaning. Our lives intertwine through out and will so once again, one day. You will forever be in our hearts Love Mitch, Heather, Crystal, Christopher, Brandon
— Mitch and Heather, January 1, 2010
May you always know that our prayers and love are always with you. There are no words of wisdom in your time of loss, just lots of love in our hearts to help you through the painful parts. Love all of you very, very much Love Babe & Ken, Bradley,Tanya and Jeannine
— Elaine (Babe) & Ken MacKenzie, January 1, 2010