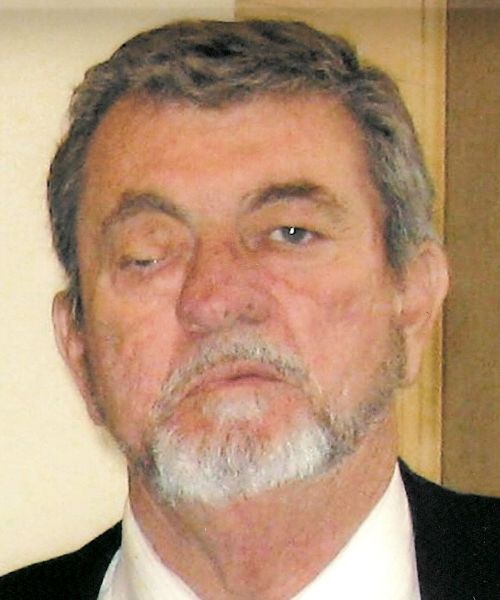 Gary Riddell
July 12, 2010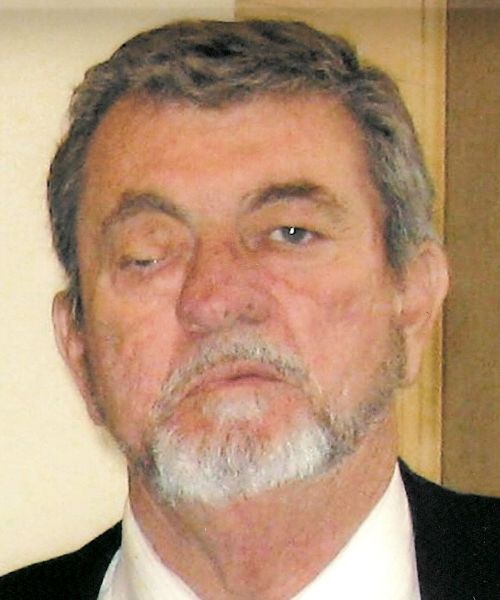 Riddell, Gary; at St. Joseph 's Hospital, Guelph on Monday July 12, 2010. Gary Lewis Riddell of Mount Forest in his 69th year. Beloved husband of Joan (Datema) Riddell. Loved stepfather of George Thring & wife Carol of RR #1, Moorefield and Shireen Stevens & husband Dennis of RR #6, Guelph. Loving step grandfather of Darcy, Amy, Jake and Joel. Dear brother of Chris Riddell of Spruce Grove, Alberta and Bonnie Baynham & Mike Murphy of London. Dear brother-in-law of Bob Pickell of Calgary, Alberta. Survived also by his nieces, nephews and their families. Predeceased by sister Louise Pickell. Cremation has taken place. A memorial service will be celebrated at St. Mary of the Purification Church, Mount Forest on Friday July 16th at 11:00a.m.
Memorial donations to the Canadian Cancer Society would be appreciated by the family. On line condolences may be made at www.hendrickfuneralhome.com
Condolences
My condolences on your loss of Gary. We were neighbours on Mornington Ave when he was raised on Salisbury St.and attended Blessed Sacrament School together. Sincerely, Sheilagh
— Sheilagh McGlone Hunt, July 19, 2010
Sorry for your loss Joan Bill& Beverly Anne Miller
— bill miller, July 17, 2010
Dear Joan We just read the paper this morning and found out about Gary's passing. Time has passed so quickly and we regret we did not get together sooner. We have know each other for over 30 years. Gary was a wonderful person and the greatest disc jockey ever. We all had loads of fun at the dances. We will miss him but not as much as you will. You are in our hearts and thoughts Joan. Our sincere condolences to you and your family.
— Marilyn and Chuck Hertner, July 16, 2010
Hi Joan...my sympathy to you and your family.I was the visitng nurse last fall.My last visit in was New Years Eve to see Gary,you and Maggie.You have been in my thoughts..in fact I have been at your doorstep to say hi a couple of times but you must have been in Guelph.Last week you were at Zellers checkout and I thought I should know you but didnt clue in til I got home later that night!....Im so very sorry for your loss...Gary was a very sweet man and I know you will miss him so much.Kathy Renton-Mcleod R.N...Bayshore Home Health...(sorry if you got this message x2)
— Kathy Renton-Mcleod, July 15, 2010
My heartfelt condolences to you Joan....My prayers and thoughts are with you and your family.
— Susy Pereira, July 15, 2010
Sometimes you meet a person and in a very short span of time become very good friends. Meeting Gary was just like that. He soon became known fondly as "Big Guy" to Lil and I and he and Joan two of our most loved friends. Spending time in Florida, on the golf course or just getting together in our homes, were times filled with fun and laughter. He certainly touched our hearts and we will miss his laugh, jokes and most of all his big bear hugs. Our deepest condolences to our "Buddy Joan" and all the family. We will keep you in our prayers. Love Pat and Lil
— Pat and Lil (a.k.a. The Sisters), July 14, 2010
Dearest Joan Thank you for sharing Gary with us in his last few weeks. What a trooper he was and his sense of humour never left him. We are sad that he is gone but happy he has been released from discomfort. He was a great friend and neighbour. He was our gentle giant. Our sincere condolences to you and the family at this very difficult time. Love Kent & Margaret
— Kent & Margaret Wheeler, July 14, 2010
Joan I am so sorry for the loss of wonderful Gary. I loved his sense of humour and strong spirit. He could always find something funny to say even when things looked grim. I am happy to have had the opportunity to know him and you. You have my deepest sympathy and I will be thinking of you
— Heather Martin, Bayshore nurse, July 14, 2010
Sincere condolences to Gary's family at this very difficult time. I was shocked to see the notice in today's edition of the London Free Press. For the past few months I had been thinking of Gary and trying to reconnect after seeing his name on the website, Classmates. Right now I am looking at our Grade 7 Class picture, Gary was the tallest in our class and looked so handsome in his suit and tie. Several of us from those days of long ago have reconnected and are planning a reunion later this month. We have even been in touch with our teacher from Blessed Sacrament School, Sister Alice Marie, who remembers her students well. We will say a pray and think of Gary when we meet. It's been more than 50 years but I have one memory in particular I'd like to share. In our teen years a group of us hung around together at the time the song, 'A White Sports Coat' was released. We attended a house party and the boys, including Gary showed up wearing White Sports Coats, Pink Carnations and White Buck shoes. All in style and quite dapper! We all went our separate ways and lost touch over the years but the memories of our youth and our friendships have not been forgotten. Rest In Peace,Gary Dianne Kehoe Lawrence
— Dianne Kehoe Lawrence, July 14, 2010