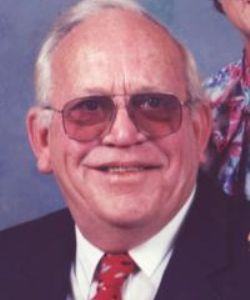 John Raftis
September 26, 2007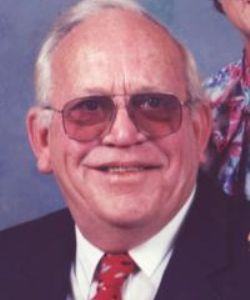 Raftis, John; at Louise Marshall Hospital, Mount Forest on Wednesday September 26, 2007. John Edwin Raftis of Mount Forest in his 75th year. Beloved husband of Gladys (Kraemer) Raftis. Predeceased by first wife Barbara (MacKenzie) Raftis and daughter Yvonne Raftis. Loved stepfather of Joe Eckert & wife of Lisa of Kippens, Newfoundland, Mary Ellen Van den Broek & husband Ben of Mount Forest, Carol Morrison & husband Dennis of Fort St. John, B.C. and Jackie Anderson & husband Mark of Barrie. Loving grandfather of Billie-Jo Raftis, Katherine, John and Stephen Eckert, Angela, John and Jessica Van den Broek, Julie, Jay and Denny Morrison and Lindsay and Chris Anderson. Great grandfather of Jacob Leskun. Dear brother of Don Raftis & wife Patricia of Harriston, Fred Raftis & wife Mary Lynn of Arthur and Lorraine Goetz & husband Raymond of Guelph. Also survived by his many nieces and nephews. Friends may call at the Hendrick Funeral Home, Mount Forest on Friday from 2:00 to 4:00 & 7:00 to 9:00p.m. A prayer vigil for John will be held on Friday at 4p.m. Mass of Christian Burial will be celebrated at St. Mary of the Purification Church, Mount Forest on Saturday September 29th at 10:30a.m. Interment at Holy Cross Cemetery. Memorial donations to Louise Marshall Hospital or St. Mary Parish Family Centre Building Fund would be appreciated by the family. On line condolences may be made at www.hendrickfuneralhome.com
Condolences
Dear Mrs Raftis, My thoughts and prayers to you. I'm just now reading of your sad news. I hope that you remember me, I'm Toni Hrycajczuk's niece and we lived on Sligo Road. I went to school with both Yvonne and Carol. I fondly remember Yvonne when she taught me how to skate in probably grade 5, and even babysitting her daughter in Guelph back in 1973/74. I have lost touch with Carol and Dennis with both whom I went to High School from grades 9-11. I'm now in Winnipeg and would love to get in touch with Carol and Dennis via e-mail. If you would like to pass my e-mail to them, that would be great! I also fondly remember Mary Ellen, who is/was my cousin Christine's good friend. Please remember me to your whole family and perhaps you will also remember the last time that I saw you in Mount Forest, where I was at a Eucharest Minister's training session when I still lived in Guelph. I very shortly moved to Winnipeg after that. I hope that you are doing well and if you also would like to keep in touch via e-mail, I'm always looking for e-mail friends to keep in touch with. May God Bless you and keep you well, Theresa Sharma (nee Polasz)
— Theresa (nee POLASZ) Sharma, January 10, 2010
Just a short note to relate to you my memories of" Mr. Raftis". During my childhood years some of my fondest memories were spent just walking around the old McClellan Heating and Air Cond. building and yard just two houses up the street with John, with the hopes of getting a ride on the front end loader on my friend "Mr. Raftis's" knee. He never disappointed. John later told me I could call him by his first name. I did, but never felt comfortable with it because I never wanted to feel like anything other than that little boy on the tractor.Through the years I got the honour of call him a lifelong friend of the family and witness the the close friendship that was so obvious between my Father and John. It almost seems fitting that the two of them left us so closely together- because they spent so many hours together. If you ever wonder about Johns influence on people, I'm here to tell you he made a huge difference in the lives of people he touched. I will miss him dearly and treasure the memories I have of him as long as I live. On behalf of my Mother, Patricia Kennedy and sisters, I wish to convey my deepest sympathy in this very difficult time. Sincerely, Mr Raftis's little buddy, Jack Kennedy Jr.
— Jack Kennedy, January 1, 2010
To the Eckert family - my deepest condolences on your loss. Many happy memories of Mount Forest and good times spent with the Eckert family. A special "Hello" to Carol, a fellow classmate and friend many years ago and to Glady's, a very special co-worker for many years with my Dad (Lloyd). Deepest Sympathy.
— Lynn A. McEachern (nee Bradley), January 1, 2010
Gladys I have such fond memories of John - years ago when i walked into the restaurant in town and usually found him there reminded me i was home. I will miss him. Take care and look after yourself. Love Betty Wally and Family
— BETTY KASCHUBA, January 1, 2010