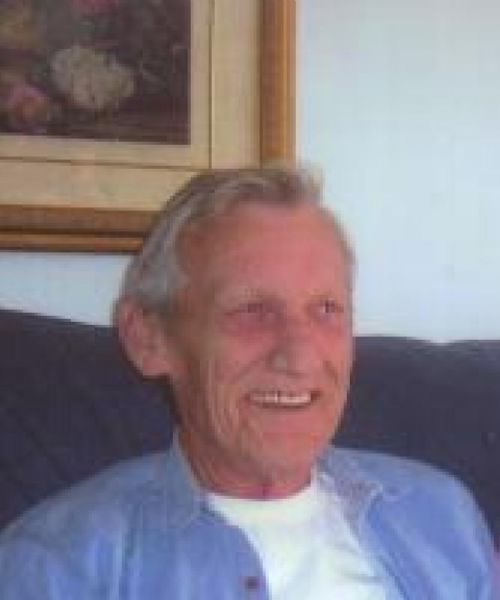 James Moore
December 4, 2006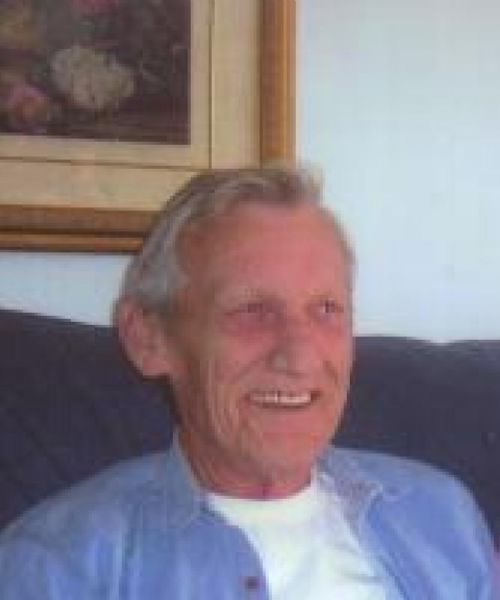 Moore, James; at South Bruce Grey Health Centre, Walkerton on Monday December 4, 2006. James Robert Moore of Mount Forest in his 81st year. Beloved husband of Ardeane (Wass) Moore. Loved father of Nancy Small & husband Les of Mount Forest, Scott Moore & Hope of Listowel, Karen Coburn & husband Jeff of Mount Forest. Barb Drake & husband Dave of Ingersoll and Tracy Gualtieri & husband Joe of Stoney Creek. Loving grandfather of Steven & wife Sheila, Aaron & Melissa, Matt & Marj, Mary-Anne & Gerry, Rob & Kim, Mike & Lori, Leah & Ken, Alaina & husband Paul, Andrew, Rob, Cody, Spencer, Cole and Grace. Great Grandfather of 8. Dear brother of Russell Moore & wife Bettina of England. Special uncle of Derek & Trish Moore and their children Lisa and Pat. Friends may call at the Hendrick Funeral Home, Mount Forest on Wednesday from 2:00 to 4:00 & 7:00 to 9:00p.m. A Royal Canadian Legion Service will be held on Wednesday evening at 6:30p.m.The funeral service will be held in the funeral home chapel on Thursday December 7th at 11:00a.m. Cremation to follow. Memorial donations to Louise Marshall Hospital would be appreciated by the family.
Condolences
Dear Ardine and family ...so very sorry in the passing of Jim..warm regards Bill and Judy
— Bill and Judy Gerber, January 1, 2010
Hello from all of us in Calgary. Firstly ,we'd like to express our sorrow and let you know your in our prayers. I will always remember when I visited Mount Forest ,how much he smiled and laughed the whole room lit up with his laughter. I know everyone who knew him or met him probably thinks the same when they think of him.We hope everyone is doing OK at this tragic time and send our deep hearted wishes of love and sorrow to all.Please know we are thinking of you! Take care and love and hug each other!!! Love to you all!! Mary-Ann & Family
— Mary-Ann dollard & Family, January 1, 2010
Dear Karen, Jeff, Andrew, Leah, Ken, Alaina and Paul and Family. Sorry we couldn't make the visitation or the funeral for your dad and grandpa. We just wanted to let you know that our thoughts and prayers are with you all at this sad time. Sincerely, Bruce, Laurie, Amy & Greg, Brad, Ryan and Greg Shantz. Your Elmira friends. I know I can speak for all your "Sugar King buddies" that they all send their condolences.
— Laurie Shantz, January 1, 2010
Hey guys this is never easy to understand or take in. We hope everyone is doing okay. Scotty give you mom a huge hug from Calgary for us and we will take to you guys soon. Love Rob, Kim, Ryan
— Rob Orechow, January 1, 2010
Dear Ardeane and family: First, may I offer you my condolences. I worked with Jim as a CRO in Mount Forest in the 1970's and as a uniformed officer in the 70's & 80's. What a wonderfull, cheery guy Jim was. I can still picture him reading his "Canada Tire" book, from cover to cover. This image will remain with me for the rest of my life. Jim taught me photography which eventually led me into the Ident Section. I never really saw Jim angry. He was a fatherly type of person to me, even taking me home a few times. I am so very thankful that I have these memories of Jim. He will be greatly missed. I will not be able to attend his service, but my thoughts and prayers are with you all. God Bless..............Dana King
— Dana King, January 1, 2010