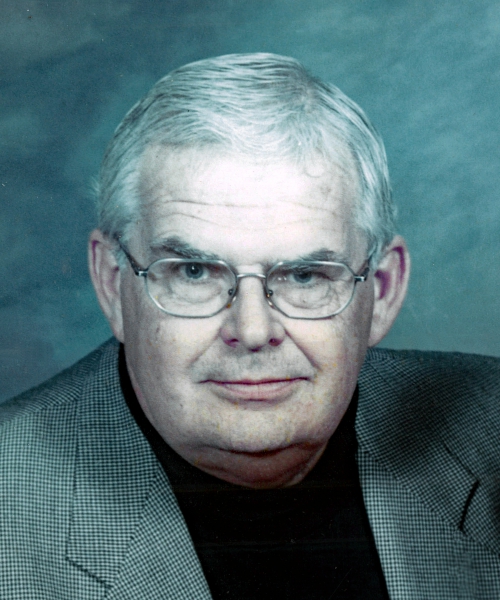 John "Terry" McFarlane
June 27, 2021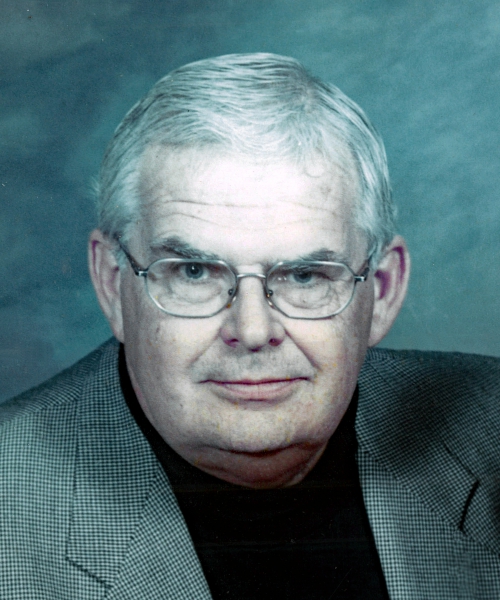 McFARLANE, John "Terry" - Peacefully on Sunday, June 27, 2021, at the Louise Marshall Hospital, Mount Forest in his 77th year. Beloved husband of the late Elma McFarlane (2015) and Joan McFarlane (1992). Loving father of Tom McFarlane of Cambridge, Becky McFarlane of Toronto, and Ben McFarlane of Hamilton. Loving Grandpa of Brendan, Dana, Levia, June and Odetta. Dear brother of Tom McFarlane and his wife Diane of Palmerston. He will be sadly missed by his dear friend Miriam Long, his niece Kristen and nephew Sean, and by his extended family and friends. Terry will be remembered by his many students and colleagues, whose lives he touched, during his more than 30-year teaching career at Mount Forest Public School. Those wishing to pay their respects are welcome to share a memory on England Funeral Home's website. A Memorial Service will be held at the Mount Forest United Church on Friday, July 2, 2021 at 1:00 p.m. with visitation from 11:00 a.m. - 1:00 p.m. In order to attend the visitation and/or memorial service, you must register through the funeral home website: www.englandfuneralhome.com or by calling (519) 323-2631. Please note: as per the directive of the Bereavement Authority of Ontario, attendance numbers will be restricted, masks are mandatory and COVID-19 protocols are in place. Those wishing to make a donation in memory of Terry are asked to consider Drayton Entertainment which supports the Drayton Festival Theatre or the Mount Forest United Church. Funeral arrangements entrusted to England Funeral Home, Mount Forest.
Condolences
Tom, Becky, Ben, my deepest condolences to you. Your Dad was a wonderful person and a great travel companion when we visited Vicki in Poland. And we always looked forward to visits at your home.
Your Dad touched the hearts of many and will always be remebered.
— Rick Zablocki, July 11, 2021
My condolence to the family.
I met Terry when I started junior curling at the curling club. He was easy going and a great teacher. As I got older and moved away, it was always great to run into Terry at the club or around town and catch up on life. Terry knew everyone and was genuinely interested on each persons lives. We will miss you Mr. McFarlane. Rest in Peace.



— Melissa Zeinstra-Dechene, July 7, 2021
May the memories you share bring you joy.

Mr. McFarlane was the best teacher I ever had. I was very lucky to have had him for a number of subjects in public school as well as my grade 6 year. He made learning exciting, meaningful and memorable.
Over the years our paths have crossed. Mr McFarlane always greated me with an enthusiastic salutation and smile. (He made sure he used my name, which made me feel important) I am going to miss running into him.
This week Ive remembered so many fond memories. There are of course funny classroom stories I could tell you about. I have a feeling you may have heard some already. So instead I would like to tell you this:
Mr McFarlane gave me the 3xtra confidence I needed to be a great student. He saw potential and he was able to encourage me to be a great student. He seemed to always encourage me no matter what my age or how long it was since we last saw one another.
I will miss him and I will remember him fondly.
So many things remind me of him
The clouds, the rocks, a snow flake, the colour of cars, chalk, if you had the pleasurevof being his student you would understand why.
Take care
Joanne
— Joanne Tsotros, July 5, 2021
It was a kick to the heart to hear of Mr. McFarlane's (no WAY can I call him `Terry', no matter how old I get) passing. I owe this top-tier man a huge debt of gratitude. Lucky me, he was my teacher for Grades 4 and 6. I was a shy, studious, awkward, insecure, people-pleasing, outwardly humourless child who carried the weight of the world on my little shoulders when it came to worrying about the suffering of both animals and people in the world. His easygoing, good-natured, teasing, understanding, kind, and complimentary ways pulled me out of my shell, made me feel special, and gave me the confidence to show my "funny" side and be more than just a backwards little `Poindexter'. The only drawback to my blossoming was that I was on the receiving end of the `chalk' (those who had him as a teacher know what I'm talking about) more than I care to admit. He entrusted me with babysitting his children, attended my (first) wedding, and continued to make me feel special by writing me the most wonderful letter a teacher could possibly give a student. Rest easy, Mr. McFarlane. You are deeply missed by me. My condolences to all who love you…and there are many.
— Sue Spahr, July 2, 2021
Our sincerest condolences to the McFarlane family on the passing of Terry. I am sure I could find some pictures - the first one that comes to mind is the public school air band concert....(there were likely many!)
Tom , Becky and Ben - from our family to yours - we have you in our prayers.
All the best
Jim and Mary Lou Fairles.
— Jim and Mary Lou Fairles, July 2, 2021
My heartfelt condolences to Tom, Becky, Ben and their beautiful families.
I will always the special time when Uncle Terry visited me in Poland when I was on a high school exchange program in 1994! I arranged for him to visited Polish elementary school. I remember he brought special gifts for the children and was so impressed with their school system.
The service was beautiful today and I appreciate being part of it.

— Victoria J Little, July 2, 2021
My sincere condolences on the passing of your dad.
— Michelle Andrews, July 2, 2021
Tom Becky Ben and families and dear friend Miriam
Our families met over 50 years ago when Terry and Joan bought a lot from us! We remember two little people driving the car out the lane and Doug and I rescuing them from the ditch! Terry taught all five of our kids and Terry called me Aunt Ruth from the day the twins arrived! Such good times with with Friday nite golf group and and curling cause-the plant lady loved it! He was a kind compassionate care giver-to three beautiful women!
He influenced so many young people! I think I could write a book all his attributes!
Rest in peace you Mr McFarlane!
Love Aunt Ruth
— Ruth and Doug macDonald, July 2, 2021
In 1992 I was named Vice-principal at Mount Forest P.S. where I spent the next 3 years. On my first visit there Terry gave me a tour of the town and everything "important" in it. It seemed that everyone there had been a student of Mr. McFarlane at some point in time. We became friends and since I continued to live in Mississauga (a lovely country drive daily commute) he gave me the official title of Mississauga John. Good times at school, golf at Pike Lake and Curling in town with Terry, Rob and Frank are fond memories of my time in Mount Forest.
— John Cumming, July 2, 2021
My condolences to the family.. I have a loT of good memories of trips we took as a group. And our Friday night get togethers.
— Sandra mcmeekin, July 2, 2021
Tom, Becky and Ben - Remembering Terry:
It is with sorrow that I acknowledge the news that your Dad is gone. I first met Terry at Teacher's College in Stratford. He was older, more mature than some of us but definitely fit in as one of the guys in a school that was at least 75% female. Whether it was kibitzing in the Common Room, sharing his musical talents or zeroing in on the career he had chosen, your Dad had A's and really focused on teaching.
After graduating, he ended up in Mount Forest after a couple of years in Hamilton. He was firmly established in Grade 6 when I became the Grade 7-8 teacher. There was considerable rotary and he was the Grade 7-8 Geography teacher. Terry and I took courses by extension on Saturdays and in the summer – complete with stops in St. Jacobs. I remember taking Physics (for Arts Students) in the same class. Again, he did very well.
As a colleague, he was the best, always willing to share his time with a well thought out opinion or an off-the-wall colourful comment.
When Grades 7-8 moved to the High School and Terry remained in Grade 6, he was always available for insights into various students, in short, he was an excellent mentor.
I use to see Terry in later years when he married Elma – in fact she was the Holliday Reunion secretary when I was president. Our paths crossed often: PA Days, sporting events, the grocery store.
What I will remember Terry most for was his ability to put words to almost any known or current tune. Sometimes they were a little irreverent but they were always spot-on when he sang and accompanied himself with his guitar.
Terry was a good man who made a difference in a lot of lives.
My sympathy,
George Holliday, July 2021

— George Holliday, July 2, 2021
Our condolences to Tom, Becky, Ben, & extended family. Terry was a very special guy & I would like to tell you two of my favourite memories of Terry to illustrate this. Last year at 9:00 am on the morning of my 80 th birthday Terry showed up on our driveway with his guitar in hand & sang me a personalized song he had written for the occasion—- it was such surprise & great way to start my day. Secondly is the time Terry & I were walking down the Main Street of Mount Forest & it took forever to get to where we were going but it was for a beautiful reason— we kept meeting young men & young ladies who were previous students of his & they would stop to chat & they very obviously held him in the highest regard of respect & confidence. Some things are priceless! It was a blessing to know him. RIP Terry.
Larry & Jackie Holtom
— Larry & Jackie Holtom, July 1, 2021
Deepest condolences. Terry was a fine teacher. My son really enjoyed his class. He was a mentor to many students. Outside the classroom, Terry was known for his contagious laugh and smile. He was a fine man, and will be missed. His students are his legacy and his memory will continue on through the years, as those students will tell their children about this incredible man who was their teacher.
— Theresa (Dunlop) Clemmer, July 1, 2021
The Howard Family wish to express our condolences to the McFarlane Family on the passing of Terry. He will be remembered as a Friend, a colleague, a great teacher. and a Super Person. He had a great influence on so many of our children and parents over his teaching career. He has left us with many memories.
Marlyn, Rowland, Mark, and Brian
— Marlyn Howard, July 1, 2021
Tom, Becky and Ben and families. My sincere condolences to you all on the loss of your Father and Grandfather. Terry was our neighbour and friend. A fine teacher, curler and music maker. We have lost a real gentleman. RIP Terry
— Sharon Wilson, July 1, 2021
We were sorry to read about Terry's passing. We first met Terry and Elma at the Curling club back in the late 70's and considered them both friends and shared many good times with them and others in Mount Forest. Our thoughts and prayers go to Terry's family - you will miss him. Bruce & Paula Ghent now living in Belleville Ontario.
— Paula Ghent, July 1, 2021
My deepest condolences to the family. Our prayers and thoughts are with you during this time of bereavement. Terry will be missed.
— Elizabeth Peters, July 1, 2021
Mr. McFarlane taught grade 4 at the same time Mrs. Ernst, as there were two grade 4 classes at that time. I had Mrs. Ernst, however on rough days I day dreamed what it would be like to be one of his students. I'm sure the opposite would be true regardless who my teacher was, however I cherished recess and field trips as Mr. McFarlane always took the time to mentor me, probably because he sensed the overwhelming need to do so.
When Mr. McFarlane's first wife became wheelchair bound, an addition was promptly put on the house to give her proper accessibility. Mr. McFarlane reached out to our company to perform the concrete work. I remember so vividly finishing the concrete one night and hearing the sirens as a former school mate Suzie Morriss was involved in a fatal car accident less than a mile away.
When Mr. McFarlane married Elma he joined the United Church and seldom missed a session. Both my wife Carolyn and I enjoyed his camaraderie downstairs for coffee and sandwiches afterwards.
He became friends with our son Harry and his wife Madison thru church and welcomed our granddaughter Viola as she enjoys the Sunday ritual as well.
You were a very well disciplined man Terry, a true pillar of our community and an excellent role model of proper conduct and etiquette.
It was a pleasure knowing you.

Carolyn and Randy Bye
Madison, Harry and Viola Bye
— Randy Bye, July 1, 2021
In perusing my calendar a few moments ago, I noted that tomorrow is the "anniversary" of Elma's passing. Perhaps it can be of some comfort to your family who will miss Terry dearly to imagine a reunion - not only with Elma but my very dear friend, Joan. I was a bridesmaid at their wedding and have photos to prove it!

I have known Terry for over 50 years. Despite going our disparate ways, we never lost touch and a connection with one another. For that I am grateful.

Terry was fond of quoting me (from a bygone era) as saying, "what is - is, what will be - will be and the rest is history". He never forgot to remind me of this turn of phrase. Did I plagiarize it perhaps?

And I have forever been fond of referring to one of Terry's quotes: " As General MacArthur said at the battle of Corigador - bye".

And so "bye" my special friend - may your memory be a blessing and a comfort for all of us who mourn your passing.

— Jeanette Grosman, June 30, 2021
Very sorry to hear of Terry's passing. Just an all around great guy!
I know he was my children's favorite teacher. I had the pleasure of his company on the golf course and a beverage afterwards.
He will be missed in the community by all who has the pleasure of knowing him.

Peter & Lori Wells
— Peter Wells, June 30, 2021
Tom, Becky and Ben - so very sorry to hear about your Dad's passing. Your Dad was a legend - and a teacher who made an incredible impact on those of us who were lucky enough to have him as a teacher. I'm also happy I got to know him as your Dad, too! I enjoyed seeing him from time to time when I'd visit Mount Forest. It always seemed like no time had passed - he'd pick up where we left off: cracking jokes and chatting away. When I think about the number of students he'd have taught over the years - that's quite an impressive gift he had!

I'm thinking of you all and sending you and your families love and strength.
— Jody (Woods) Kennett, June 30, 2021
Our sincere condolences go out to Terry's Family. It was always a pleasure to chat with Terry, and we had lots of laughs in years past. A truly gifted and thoughful person, as well as a great neighbour.
— John and Linda Thomson, June 30, 2021
Terry was and always will be a wonderful , caring and helpful teacher . He taught me grades three and six at Mt Forest Public School. I have great memories of how he helped me with my school and keeping me caught up when i missed so much school because of my sickness. My throughts and Prayers are with the family at this time of great sadness. Yours Truly Darlene ( Lamont ) Runhart
— Darlene Runhart, June 30, 2021
Our sincere condolences to the McFarlane families.
— Jamie and Darlene Pope, June 30, 2021
Tom, Becky and Ben, I was very sorry to hear of your Dad's passing! Sending deepest condolences to all of you and your families. I have many memories of your Dad from our teaching years at Mount Forest Public School. Thinking of you!
— Joan Woods, June 30, 2021
What do you say when you lose one of the "Greats Ones"......Was so sad to hear of this great loss felt by so many. I was lucky enough to have him for Gr. 3 and Gr. 6. Peter mentioned his chalk throwing skill...You weren't his only favorite target, it was bestowed on others usually behind me, so you felt it whiz past you. So talented. My boys were lucky enough to also be taught music by him when we moved back from Guelph. He always talked about his wonderful kids and their accomplishments, like when Tom starting reading the TV Guide at 2 or 3 years old...lol he could've been 4 maybe. He was so proud of all of you, you could tell in how he talked about you all. Hold on to your memories and each other. We're all there with you. Tom, Donald is thinking of you in this time especially.
— SHERRY KERR, June 30, 2021
We are very sorry for your loss, you are in our prayers
— Glenn & Leah Cherrey, June 29, 2021
Tom, Becky and Ben,
We are so saddened by your dad's passing. We will never forget the first time he came to our place with my mom. I still called him Mr. McFarlane, and he still teased me like he did every day in Grade 6! We picked up with ease where we left off 30 plus years ago. We enjoyed reminiscing about classmates and adventures of Grade 6, and he was just as interested in our daughters' school life, grades, and extra curricular activities as he was with mine years ago. Once a caring teacher, always a caring teacher. We have many memories from our trip to Florida, lunch outings, and visits over the past couple of years. We will certainly miss him.
Sending you our sincere sympathy,
Krista, Jim, Kiera and Dannan
— Krista Long, June 29, 2021
My deepest sympathy to his family. I feel fortunate because I was one of his students, he was by far my favourite teacher. May he rest in peace.
— Heather Allen Tordimah, June 29, 2021
Neil and I we're very saddened to learn of Terry's passing. We were so fortunate to have had the opportunity to share a love of music with him. Terry sang at our wedding, and we enjoyed singing with him at church and at different social functions. He was a fine man, a good teacher and a proud family man. Our deepest condolences to the whole family.
— Laurie Aitken, June 29, 2021
Terry taught me in public school he was the best teacher I ever had . Just spoke to him a couple weeks ago while working next door , ask him how he liked living here his response was all good here in wrinkle ville .Rest in peace Terry you have made a lasting impression on so many people

— Kevin, June 29, 2021
Very sad to hear of Mr. McFarlane's passing. Like most, he was my favourite teacher. His sense of humour made going to school fun. He touched so many lives and he will be missed by so many…
— Melissa (Wells) Ellis, June 29, 2021
My condolences for his loved ones. He taught me in Grade 6 and I enjoyed being in his class.
— Justine Garner, June 29, 2021
Mr. McFarlane was one of my favourite teachers and I always loved running into him in Mount Forest and catching up. He even came to my wedding and had a request for me...Sarah can I say a speech at your wedding? Yes of course! He gave me his speech after and to this day I keep it in a safe place. He was one of a kind. I talk about him with my own kids and tell stories of my time spent in his grade 6 class. The field trips to the cemetery and gravel pit. You will be missed but never forgotten.
Sarah Hunter
— Sarah Hunter, June 29, 2021
Our office got to know Terry over the years and he was always such a gentle caring soul, sharing his life stories along the way. We will miss him. We are sorry for your loss. He was a well liked gentleman in the community.
— Leslie Sceviour, June 29, 2021
Very sad to hear of Terry's passing. Like so many kids in Mount Forest Terry taught me in grade 6. A truly gifted teacher. My condolences to the family.
— Paul Barnard, June 29, 2021
My deepest sympathy and condolences to the McFarlane Family. I am grateful I had the chance to be taught by Mr McFarlane, and will forever keep those memories close to my heart. He will be missed greatly.

— Ashley Culp, June 29, 2021
Becky, Tom and Ben
So sorry to hear of the passing of your Dad. My sympathy to all your family members. I have good memories of teaching at mount Forest Public School for many years beside Terry.
— Margaret Dally, June 29, 2021
Becky, Tom and Ben; I was very saddened to hear about the loss of your Dad. Please accept my heartfelt sympathy.
— Tracy (Near) Brubacher, June 29, 2021
We met Terry at the curling rink. Always had a kind word for everyone. He will be missed by his family, friends and the Mount Forest Community.
— Russell and Marilyn Rogers, June 29, 2021
Mr McFarlane was one of my favourite teachers growing up! He was always funny and joking all the time. I'll never forget him and how he was the best teacher i ever had. Sending lots of prayers and love to his family. Becky Packer(Pohl)
— Becky Packer, June 29, 2021
I am so sorry for your loss Tom, Becky, Ben and family. My thoughts and prayers are with all of you.
Love Royanne
— Royanne Gale, June 29, 2021
My deepest sympathy and condolences to the McFarlane Family. I am grateful I had the opportunity to chat with him briefly earlier this month. Terry is one of my most memorable teachers, he will be missed.
— Pam McLellan Zmija, June 29, 2021
Mr.McFarlane was one of my favourite teachers he still greeted me with my grade 6 nickname he gave me i will miss him greatly...
— Chloe brogna, June 29, 2021
I was very sad to here of 'Mr McFarlane's.' Passing. He was my favorite teacher and I recall being his favorite target when throwing his chalk. We laughed and shared memories years later when he tended bar at the curling club. He could remember every name and face that passed through his classroom and he had a positive affect on each and every one of them. My condolences to the McFarlane family. Peter Yake
— Peter Yake, June 29, 2021
So sorry to hear of Terry's passing. He was such a great guy and we had many chats across the back yards over on Ayrshire Street with him years ago.
— Brad and Cathy schwindt, June 29, 2021
We appreciated getting to know Terry again over the past few years. He was a man of many talents and interests with a great sense of humour. Certainly will be missed greatly by his community , friends and family.
With sincere condolences , Alex and Tricia Morris and family.
— Tricia Morris, June 29, 2021
Tom,Becky, Ben, Merium and families. A huge void will be left not only in my world but in many others as well. I've enjoyed and had the pleasure of many visits with Terry over the years from when he taught our children, visits outside of school. He was never at a loss to give his opinion on any subject! Many wonderful memories will surface and I know that you will have many to fall back on to. Thinking of you all and may he now rest in peace.
Virginia
— virginia byers, June 29, 2021
I don't recall exactly how I met Terry but I suspect he was the teacher representative for Home and School of which I was a part. A man with an amazing wit, great laugh, always ready with thoughtful suggestions and reflections. I always appreciated his staff room banter and his 'countdown corner' to the last day of school on the chalkboard is legendary, as is his famous chalk toss. I was so honoured to have him teach my class as a substitute. Thanks, Terry, for your encouragement and the laughs.


— Helen Craigie, June 29, 2021
I will miss you Terry. My condolences to your family and many friends. Terry truly has touched so many lives - if you needed help with something he was there. I worked with Terry for many years at Mount Forest Public. Terry was an exceptional teacher - he taught my youngest daughter in Grade 6. She struggled in math at the beginning of the year but by the end of the year she was the only student to score perfect in the school board math test.

Terry was far more than a teacher - he was my friend. I could give many examples of the way he helped me personally, not to mention how many times I watched him help and encourage others. I will always hold my special memories dear to my heart. Thanks for always being there for me dear friend - I will forever treasure my special times with you. XO
— Betty Smith, June 29, 2021
<<
1
2
>>