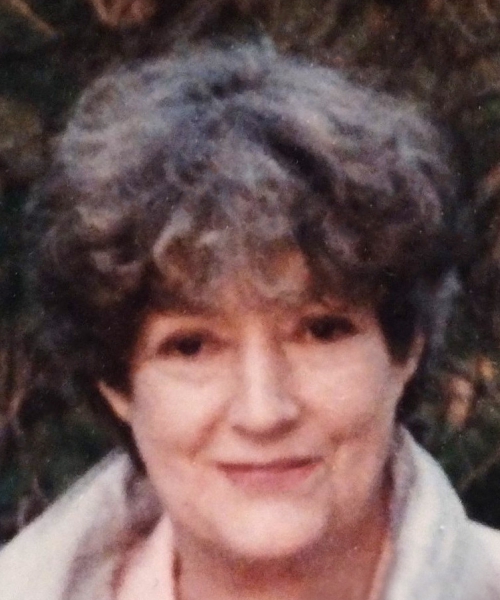 Wilma Marilyn Harker
November 19, 2021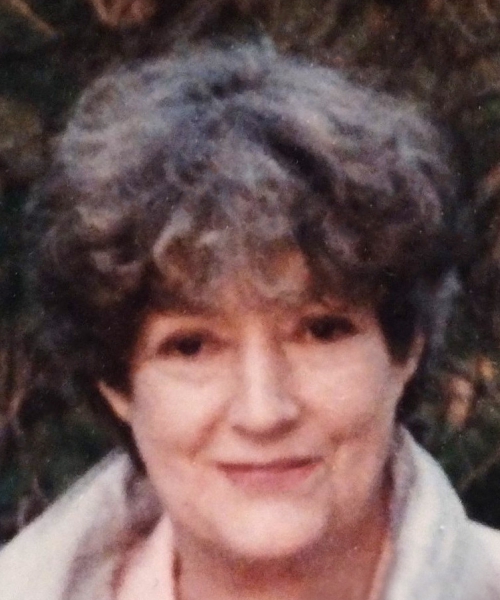 HARKER, Wilma Marilyn - Peacefully at the age of 85 years, returned home to her Lord and Saviour Jesus Christ on November 19, 2021, at Louise Marshall Hospital, Mount Forest.
Marilyn was pre-deceased by her father Milton Harker, mother Henrietta Tremain, her youngest son Joseph (Joey) L. Roux, brother Kenneth Harker, and by her sister Mary Harker.
Marilyn is survived by her son John L. Roux, her daughter Rita Wukoson, her stepdaughter Linda Reynolds, her stepsons Brian Roux and Robert Roux, her grandson Alexander Wukoson, and her dear and lifelong friend, Gladys Stubbs.
Born in Toronto, Ontario she went on to join the RCAF, serving in Winnipeg, MB, Pvt 1st Class. Here she met the man she would marry. Although divorced many years ago, she remained friends with her former husband, Leo Roux.
After raising her children, Marilyn rejoined the workforce, working several years in retail sales until retiring. She chose to continue her education in her forties, graduating Centennial Community College, Toronto, with a degree in Graphic Arts.
Marilyn had a love of music; her children have wonderful memories of a home filled with a range as wide as Mahalia Jackson to Elvis Presley.
Marilyn was a two-time survivor of cancer; malignant melanoma many decades passed, as well as lung cancer in 2008.
Hers was a true heart for the Lord Jesus, and Marilyn laid a foundation of love for her children and stepchildren to know of His grace, mercy, and love.
For the past several years, she has enjoyed being a part of the Mount Forest Seniors Club, playing cards and enjoying the company of others.
Those wishing to make a donation in memory of Marilyn are asked to consider Cancer Patient Services, Mount Forest. England Funeral Home entrusted with arrangements.
"I will see you again"
We will miss you dearly until then.
1 Thessalonians 4:13-18
Condolences
Almost 6 weeks since Mom went home to be with the Lord, resting peacefully.
I miss you Mom, my friend, and one day I will see you again.
Here's a bible verse I find appropriate and comforting...

"But I would not have you to be ignorant, brethren, concerning them which are asleep, that ye sorrow not, even as others which have no hope.
For if we believe that Jesus died and rose again, even so them also which sleep in Jesus will God bring with him.
For this we say unto you by the word of the Lord, that we which are alive and remain unto the coming of the Lord shall not prevent them which are asleep.
For the Lord himself shall descend from heaven with a shout, with the voice of the archangel, and with the trump of God: and the dead in Christ shall rise first:
Then we which are alive and remain shall be caught up together with them in the clouds, to meet the Lord in the air: and so shall we ever be with the Lord.
Wherefore comfort one another with these words."
1 Thessalonians 4:13-18
— John Roux, December 29, 2021
To all who have reached out during this time of loss, whether sharing here or by phone, we thank you from the bottom of our hearts for walking this with us through your kind words and the memories you share.
— Rita, November 24, 2021
I thank the Lord for such an intelligent, funny, caring, kind-hearted mother, and for the many years He shared her with us! The picture above is from her trip to Birmingham, AL (1996) to meet her grandson, I'm so glad his life was touched by yours too, mom <3

Linda wrote below about your love for God's little creatures, her mouse story reminded me of when you nursed the robin with the injured wing, back - when you released it, it turned and sang for us before flying off. So many beautiful memories of your many acts of kindness.

Most importantly, you taught us of God's great love for mankind, entering His creation, in a plan laid out from the beginning of time, to rescue mankind from the enemy of life. As Christmas approaches our hearts will feel heavier without you but our souls will rejoice in the knowledge that, because of Jesus, we WILL see you again!

John, you cared for mom over these last few years and she loved you so very much! Never forget that the Lord is with you; be strong, stand on that wonderful Rock. God bless.
— Rita Wukoson, November 24, 2021
Marilyn and I have been friends for 60yrs.We met as neibours in Aurora ,And hav been friends ever since.She moved a few times and always keeper in touch.We moved to a farm in Holstein an we always got to-get her.Weloved playing video games and enjoying the outdoors .Then Marilyn decided to move closer to us.Hap and I enjoyed her company.We played Bingo and joined the Senior's club here in Mount Forest.We always tried to keep busy.I miss the Sat. Nights we.Brothers George & Les always played Newfy Bingoand Euqure.I will miss her dearly.Since this COVID-19.We couldn't get to-get her.Some day we will meet again in Heaven and it will be a glorious day with all our friends and Family.Gone but not forgotten,.R.I.P. dear friend.Love Gladys ans Brother George.💕👍❤️🙏
— Gladys Stubbs, November 23, 2021
so sorry to hear about your mother John. wish I could be there to give you some support.

— Bob Adams, November 22, 2021
Mom,
You are a kind, thoughtful and gentle person. You loved nature & flowers, you had a "green thumb" You were a wonderful cook too!
I remember one time when I was a little girl, that you tried to help a little mouse outside our house and you picked it picked it up and it bit you - you had such a soft heart for little creatures.
You also loved pretty rocks & sea shells, and you displayed your favourite ones on the kitchen window shelves.
You will always be with us.
I love you.
~Linda xox
— Linda Reynolds, November 22, 2021
As President of the Mount Forest Seniors Group, I want to express my condolences.
Marilyn was so well liked at the Seniors club. She sure could play cards!
Rest In Peace Marilyn.
— Kay Ayres., November 22, 2021