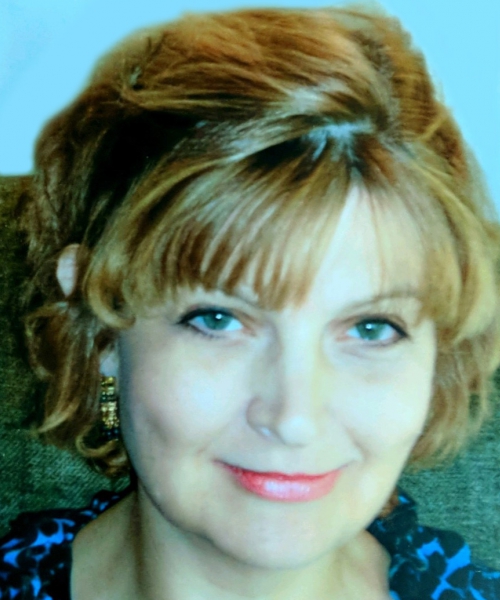 Joanne Marie Stewart
May 9, 2021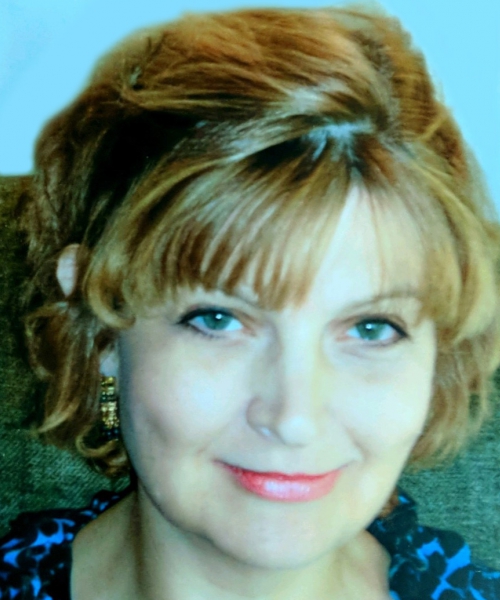 STEWART, Joanne Marie - Passed into the arms of the Lord on Sunday, May 9th, 2021 at the age of 54. She leaves behind her husband Douglas Stewart, her daughters Josephine MacLean and Grace MacLean, her stepdaughters Serena Stewart (Mike), Sabrina Stewart, Siobhan Thacker (Kris), and Shannon Wiebe (Mike), and her eight grandchildren.  Joanne will be sadly missed by her sisters Wanda McHarg (Trevor), Elaine Fisher (Mark), and Amanda Aljoe (Russ Arseneau), her brother Brad Aljoe and her mother Sandra Wilhelm (née Aljoe). Cherished Aunt to many nieces and nephews. Joanne is predeceased by her father, David Aljoe, step-father Len Wilhelm, and niece, Savanna Aljoe. Joanne spent 30 plus years as a devoted teacher working to shape the minds of young children. Teaching was her passion and there was nothing that she loved more, as shown by her devotion to do so each and every day.  A private visitation and funeral will be held on Friday and Saturday at the England Funeral Home, Mount Forest.  Family and friends are invited to view the service livestream on Saturday, May 15th, 2021 at 11:00 a.m. by visiting: https://www.facebook.com/England-Funeral-Home-1863283503935858.  Those wishing to make a donation in memory of Joanne are asked to consider Victoria Cross Public School (c/o the Upper Grand Learning Foundation) in the name of Joanne Stewart.  England Funeral Home entrusted with arrangements.

To make a donation in Joanne\'s memory, please make your cheque payable to "Upper Grand Learning Foundation" and mail/hand deliver to the England Funeral Home (294 Main Street South, P.O. Box 38, Mount Forest, ON N0G 2L0).  Be sure to include your name, address and phone number on your cheque.  In the memo section, indicate "In memory of Joanne Stewart".  

Alternatively, you may donate online using a credit card.  To do so, click on the "Donations" tab just under Joanne\'s photo.  This is a two step process: Step 1 involves you filling in your information in order to notify the family of your donation.  Once you click "Continue with Donation", a link will appear for the Upper Grand Learning Foundation.  You will then enter your credit card information to make your payment.  In the "Message for Upper Grand Learning" box, please be sure to indicate that the donation is to be directed to Victoria Cross Public School in memory of Joanne Stewart.
Condolences
On behalf of Wellington Heights Secondary School, I would like to extend my most sincere condolences to the family of Joanne Stewart on her recent passing. We were very saddened to hear this news at the school, and wanted to extend our deepest sympathy. May the knowledge that others are thinking of you during this time bring you some comfort as you navigate this tremendous loss.
— Brent Bloch, May 19, 2021
Grace & Josie Sorry to hear the passing of your Mom. She will always be in your heart.
— Brenda, May 17, 2021
I just learned of Joanne's passing. I am stunned and surprised to hear of her sudden passing. She was a devoted colleague of mine last year and she helped me tremendously in my first year of teaching grade one. She will be deeply missed.
— Brad Hope, May 16, 2021
Grace & Josie I'm sorry to hear of your Mom's passing. She will always be in your heart.
— Brenda Hawkrigg, May 16, 2021
Sorry for you loss. Thinking of you all at this time.
— Brad Hopkins, May 16, 2021
When I think of a truly exemplary teacher I think of Joanne. Her classroom was a place of courtesy and kindness. Her voice was firm but loving. Her students were held to a high standard of mutual respect, considerate behaviour and academic excellence and she used all of her energy to help her students achieve these goals. It has been a pleasure and a privilege to work with her these many years. To her two lovely, creative, energetic daughters, your mom often shared stories of your challenges and triumphs, rest assured you are her pride and joy. I send love and sympathy to all of you as you grieve her passing. Angela Schenk
— Angela Schenk, May 14, 2021
Both of us enjoyed our time in 4-H and Holstein activities with Joanne. She was warm, caring and a great team mate and competitor. Thinking of Sandy and Joannes husband, children and family at this difficult time. Brian and Shelley O'Neill and Family
— Brian and Shelley O'Neill, May 13, 2021
I am so sorry to hear of Joanne passing . She was a great teacher and I have the honor of cutting your hair for some time . .to you daughter and husband you are all in my thought . You will be missed Kate Car ey and her Chikderen
— Kate Carney, May 13, 2021
I am so sorry to hear of Joanne's passing. My thoughts and prayers are with all of you. Joanne and I went to JDSS together (along with Elaine (Wells) Harris and Melanie (Fisher) Grein who predeceased Joanne). We stayed in contact for many years after graduation but I regret that I lost touch with her. I will always remember her kindness and sincerity. She was a wonderful person and I'm happy and honored to have known her.
— Christine (Helwig) Kapteyn, May 13, 2021
Thinking of you at this time. Joanne taught Lily when she was in grade two and Lily's sister, Kyla when she was here for three months. Kyla was so happy in her class.
— Marjorie Young & Lily Hedley, May 13, 2021
My thoughts and prayers are with your whole family at this tragic loss. Grace and Josephine, I am thinking of the two of you especially, during this time of deep sadness. My very deepest sympathy. Donna McFarlane
— Donna McFarlane, May 12, 2021
Sending our deepest sympathy to you all. Sincerely, Brian and Linda Hastie
— Brian and Linda Hastie, May 12, 2021
Although I did not know Joanne, I know some of her family. I would like to offer my sincere condolences to all of you. May your memories of her bring you comfort at this most difficult time.
— Dorothy Wilhelm, May 12, 2021
We are deeply saddened by the loss of this wonderful human being. She was a well respected colleague and an inspiration to all the kids she taught and her fellow teachers. She was truly a good person and has left a void in our school community. We were so thankful Shae got to have Mrs. Stewart as her Grade 1 teacher this year- and she still has her superhero picture hanging on her bedroom door-as a reminder and thanks to Mrs. Stewart for inspiring every child to be their best and that they have the power to do and be anything! Thinking of all her family and friends, Jay, Leah, Adrienne, Shae, Callum and Louie
— Jay and Leah, May 12, 2021